Prince Harry Had 'Not Productive' Conversations With Prince William & Prince Charles Following Tell-All, Says Gayle King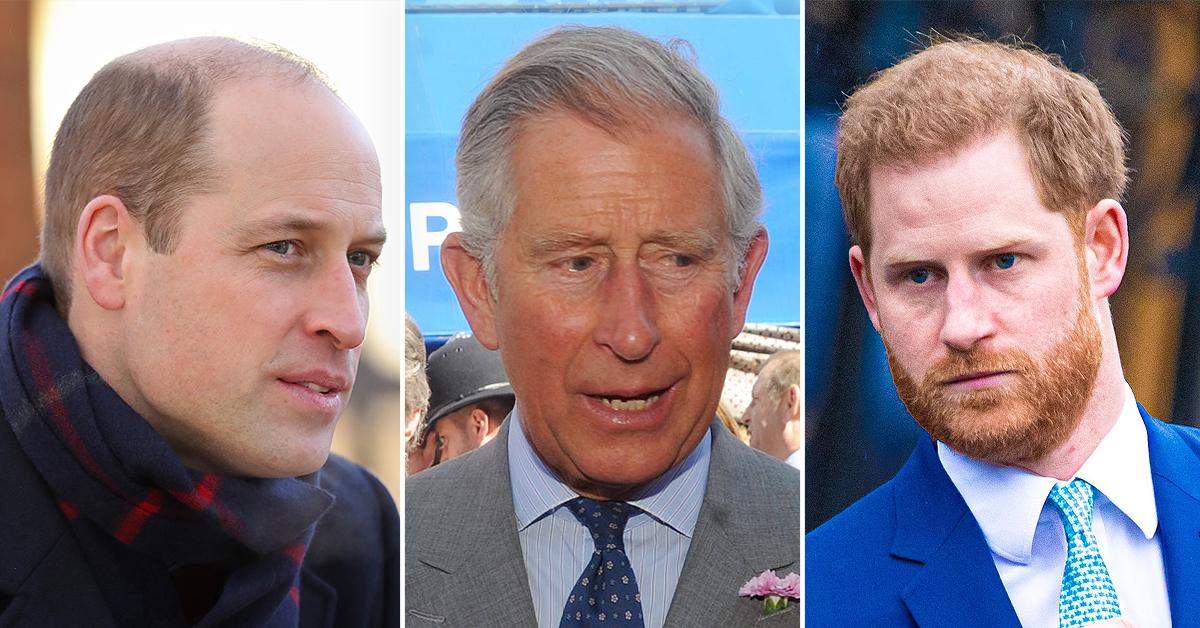 Following Prince Harry and Meghan Markle's explosive interview with Oprah Winfrey, the red-headed royal revealed that he was taking some "space" from his brother, Prince William, and his father, Prince Charles, "stopped taking his calls."
Now, Harry's pal Gayle King claimed he has since spoken with his sibling and dad.
"Well I'm not trying to break news, but I did actually call them to see how they were feeling, and it's true, Harry has talked to his brother and he has talked to his father too," King said on CBS This Morning. "The word I was given was that those conversations were not productive. But they are glad that they have at least started a conversation."
Article continues below advertisement
She continued, "And I think what is still upsetting to them is the palace keep saying they want to work it out privately, but yet, they believe these false stories are coming out that are very disparaging against Meghan, still."
Article continues below advertisement
However, King noted that "no one in the royal family has talked to Meghan yet, at this particular time."
During the tell-all, Meghan, 39, claimed that someone in the royal family had "concerns" over Archie's skin color. The couple spoke candidly about the incident, and it seems like they now want to put the past behind them for good.
"And I think it's frustrating for them to see that it's a racial conversation about the royal family when all they wanted all along was for the royals to intervene and tell the press to stop with the unfair, inaccurate, false stories that definitely have a racial slant," King said. "And until you can acknowledge that, I think it's going to be hard to move forward. But they both want to move forward with this and they both want healing in this family. At the end of the day, that is Harry's family."
Article continues below advertisement
Prior to the interview, Meghan was accused of having a terrible attitude while living at Kensington Palace. However, many of her friends and former coworkers have stuck up for her following the accusations. "The bullying thing was raised in 2018 and now there's an ongoing investigation about bullying from Meghan Markle, when anyone who has worked with her will tell you exactly who she is," King said. "You know, she's really a very sweet, caring person. And as I say, Meghan has documents to back up everything that she said on Oprah's interview. Everything."
After the interview aired, the Palace addressed the allegations.
"The following statement is issued by Buckingham Palace on behalf of Her Majesty the Queen," the statement, which was shared on social media on Tuesday, March 9, began.
"The whole family is saddened to learn the full extent of how challenging the last few years have been for Meghan and Harry. The issues raised, particularly that of race, are concerning. Whilst some recollections may vary, they are taken very seriously and will be addressed by the family privately. Harry, Meghan and Archie will always be much loved family members."