Take That, British Monarchy! Prince Harry & Meghan Markle Are 'Happier Than Ever' 1 Year After They Fled The Royal Family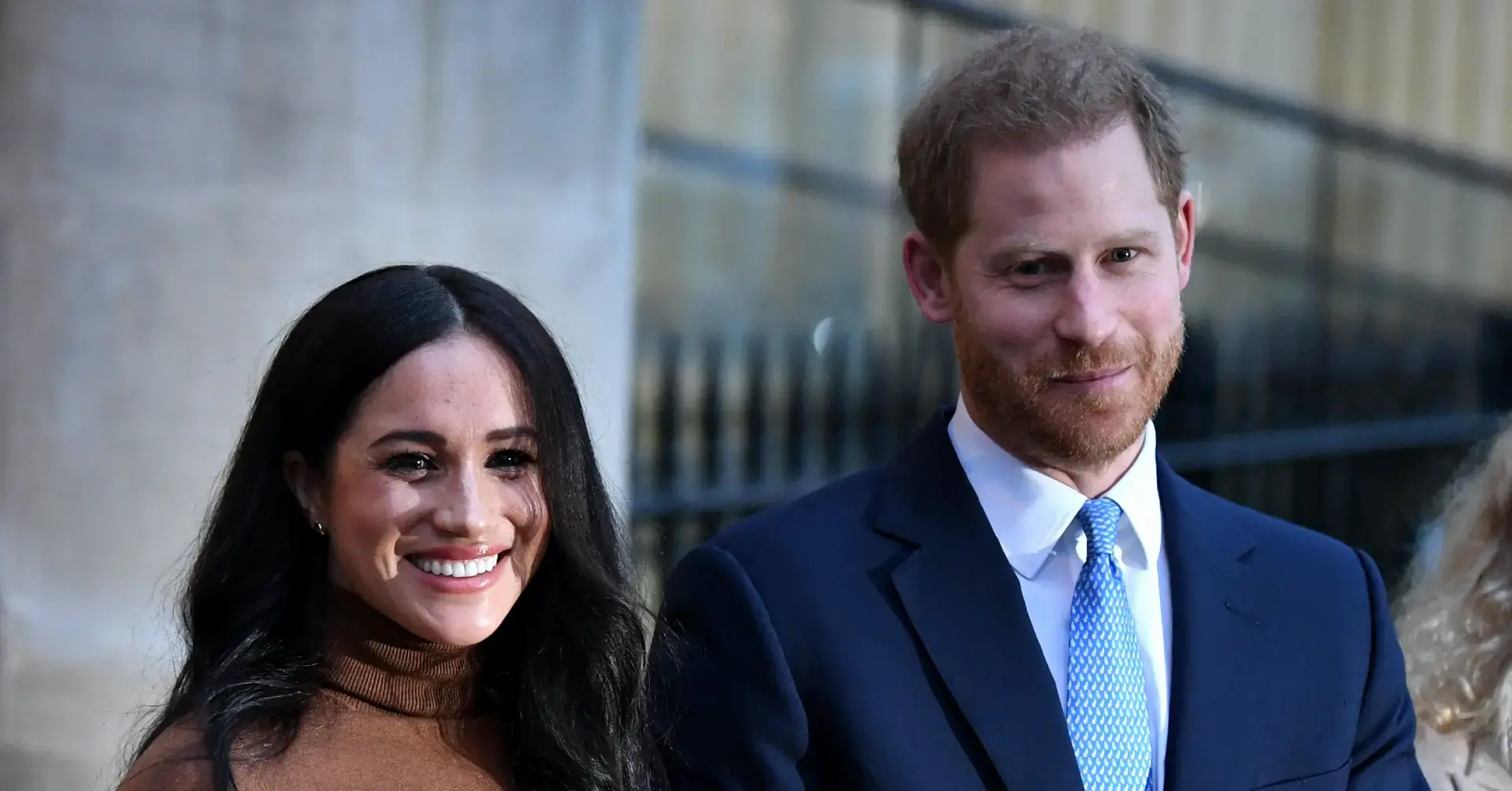 One year after they stepped down as senior royals, Prince Harry and Meghan Markle are "happier than ever."
"To be at the point they are at now, having set up an empire and a charity in just over nine months, shows just how hard they have worked to make this transition a success," Finding Freedom co-author Omid Scobie told Grazia. "But it's taken a lot of work to get here. The journey has been painful."
Article continues below advertisement
In November, Harry's request for a wreath to be laid in his name on Remembrance Day was denied. "That hurt as much as the day his [military] honors were taken away," a friend of the Prince said.
The couple also moved homes four times in 2020. They initially moved from Windsor to Vancouver and then to California, where they stayed in Tyler Perry's Hollywood Hills home before they settled into their permanent Montecito residence. "Their nanny moved back to the U.K. when they moved to L.A. because of the pandemic and restrictions left them feeling quite alone. Each move made them feel more displaced," an insider explained.
Article continues below advertisement
While their new California home brought them closer to Markle's mother, Doria Ragland, the couple had their privacy invaded on several occasions when a drone took pictures of their son, Archie, in their backyard.
This wasn't the only suit filed this year by the royals, as Harry is suing Associated Newspapers after an article claimed that he turned his back on military duties, while Markle sued the company for publishing letters she sent to her father, Thomas Markle, in 2018.
Article continues below advertisement
"From day one, they were eager to contribute wherever possible and be a part of the community," Scobie said. "Being able to be part of the Covid-19 response was extremely important to the couple and put the focus back on what mattered instead of tabloid headlines."
Despite the struggles in 2020, Harry and Meghan continued to work with charities, including delivering masks to Project For Angel Food and making food parcels for at-risk veterans in Compton.
"They really haven't looked back," Scobie said. "While the door was left open by the Queen, Harry and Meghan have carved out an impressive start to what will be their new family legacy. When their roles came to an end they started from scratch, and in just nine months since then they have navigated a pandemic and set up their non-profit [organization]. This is only the start."
"It's been a year," Harry said during their Spotify podcast.
"A year ago they set out to create a better life for themselves and their family, one that they could flourish in while still carrying out work that has social impact. They've now achieved that," Scobie gushed.
Harry is said to have rekindled his relationship with his brother, Prince William, and there are talks of the royal couple returning to the U.K. for the Queen's 95th birthday in June.