Prince Harry & Prince William Have 'Made Some Progress' But Are Nowhere Close To Burying 'The Hatchet,' Insider Says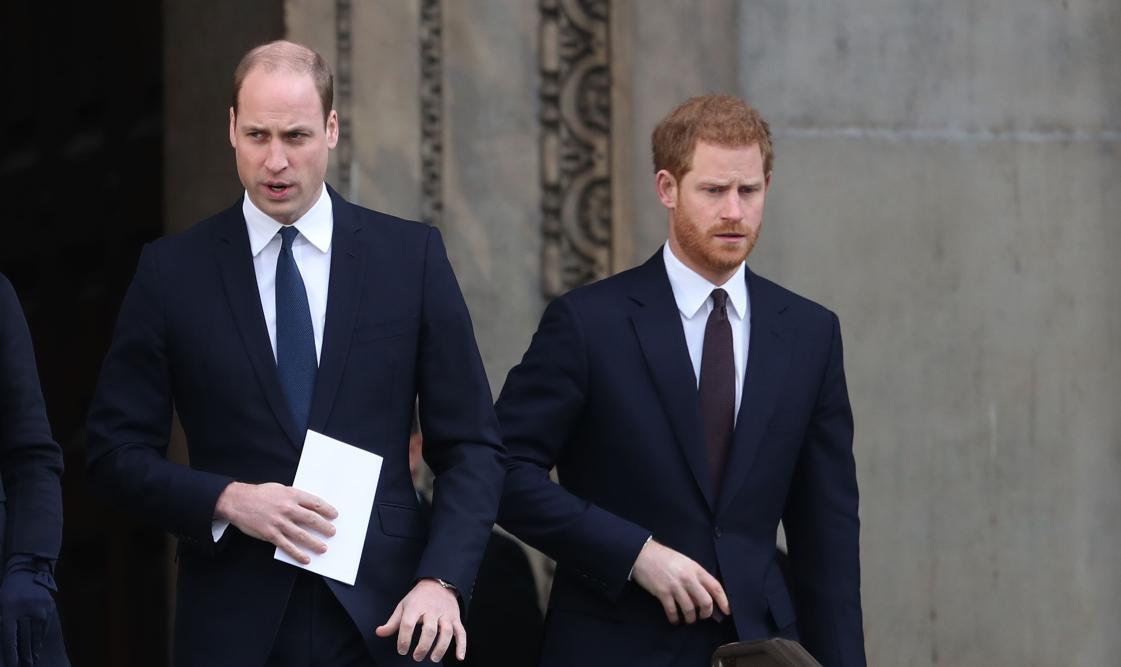 Though things are still tense between Prince William and Prince Harry, it seems like the two siblings will eventually kiss and make up.
Article continues below advertisement
"Harry did speak to William while he was in the U.K., so in that respect, they made some progress," an insider told Us Weekly. "But they definitely haven't reached the stage where all is forgiven nor have they buried the hatchet."
Harry, 36, flew to the U.K. to attend Prince Philip's April 17 funeral, marking the first time he had been back home since he left the royal family in 2020.
Article continues below advertisement
In March, the red-headed royal detailed his broken relationship with his brother to Oprah Winfrey. "I love William to bits. He's my brother. We've been through hell together. But we are on different paths," he shared. "The relationship is space. Time heals all things, hopefully."
Article continues below advertisement
Since then, William has been unhappy that his younger brother blabbed about their issues on television. However, the two were seen talking after the funeral.
"I think it's a good start and it was lovely to see but this whole argument runs so deep," an insider shared with PEOPLE. "I don't think there is any quick fix."
Article continues below advertisement
But Harry's relationship with his dad, Prince Charles, still seems strained.
Article continues below advertisement
"Charles is still fuming about Harry throwing shade at him and the royal family in the big interview and won't let it drop," a source said. "But to be honest, Harry didn't go running back to Charles begging for forgiveness either. He still hasn't forgiven his father for his lack of effort and support after he and Meghan decided to move. The reason Harry went back to the U.K. was to see the queen and to pay his respects to Prince Philip. That's about as far as it goes."
Article continues below advertisement
"To put it bluntly, it's unlikely that we'll be seeing Harry and Charles making amends anytime soon," the insider added.