What Did Prince Harry & Prince William Talk About After Leaving Prince Philip's Funeral? Lip Readers Spill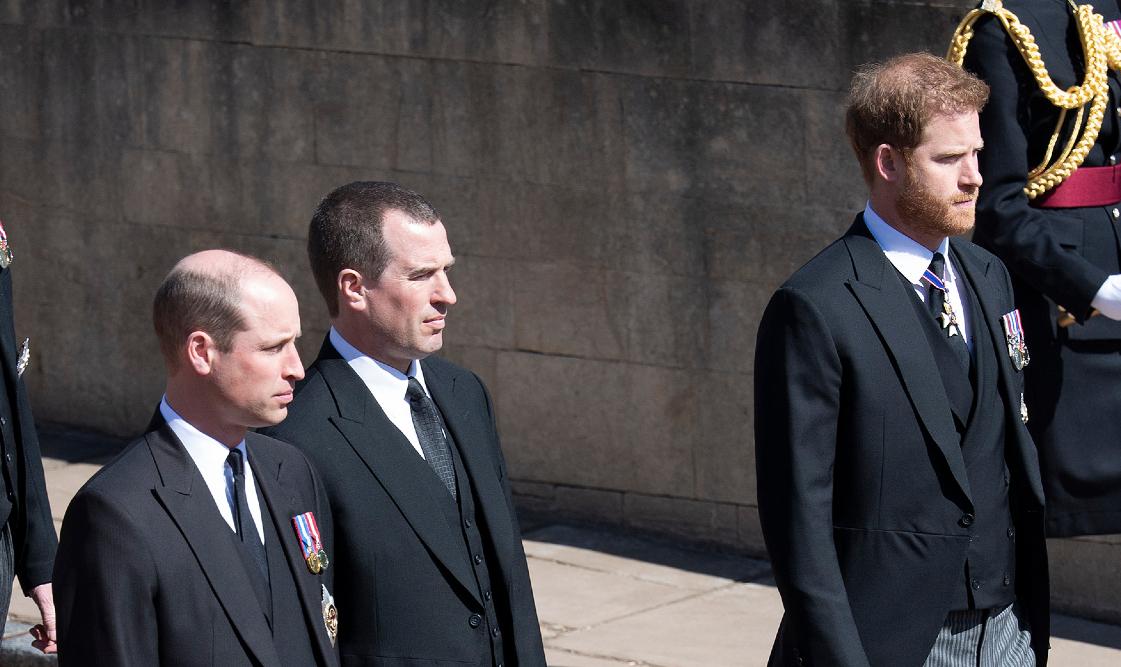 Article continues below advertisement
After the siblings took off their masks, William said, "Yes, it was great, wasn't it?" referring to the service. Harry replied, "It was as he wanted," lip readers who analyzed the interaction told the Daily Express.
William later said to Harry, "Absolutely beautiful service, ah, the music," interpreters said.
Article continues below advertisement
Though Harry and William looked like they were on good terms, the dad-of-three reportedly asked not to stand next to Harry when walking behind Philip's funeral. Instead, their cousin, Peter Phillips, walked in between them.
Article continues below advertisement
Ever since Harry returned home, he has experienced "a great deal of frostiness" from his family members, a source said.
"As far as the others are concerned, there is a deep sense of protection towards the Queen and resentment towards Harry. There is little sympathy for him after what he and Meghan said on Oprah," the insider said. "They are still very upset. They are putting on a united front for the Queen. They all think he has behaved appallingly."
Article continues below advertisement
"It's often said funerals are a time for reconciliation and that's a scene a lot of people wanted to see, not least the family itself," ITN's Tom Bradby said.
Article continues below advertisement
"They were talking. They were possibly overcome by emotion. They were talking — and that's got to be a very good sign. Let's hope that they sort their recent troubles out because the Queen needs them both," commentator Eve Pollard added.
Article continues below advertisement
"It is not known what was said behind closed doors and when the cameras were turned off, but it's unfathomable to think Megxit and Oprah did not come up," the insider shared. "Harry and William appeared cordial as the cameras rolled and that seemed to pave the way for Charles to join them when everyone had left."
"It's early days but you'd hope this is exactly the first step Philip would have wished for," the insider added.