Oprah Winfrey Says She Was 'Surprised' Meghan Markle Went 'All The Way There' With Racism Claims In Controversial Tell-All Interview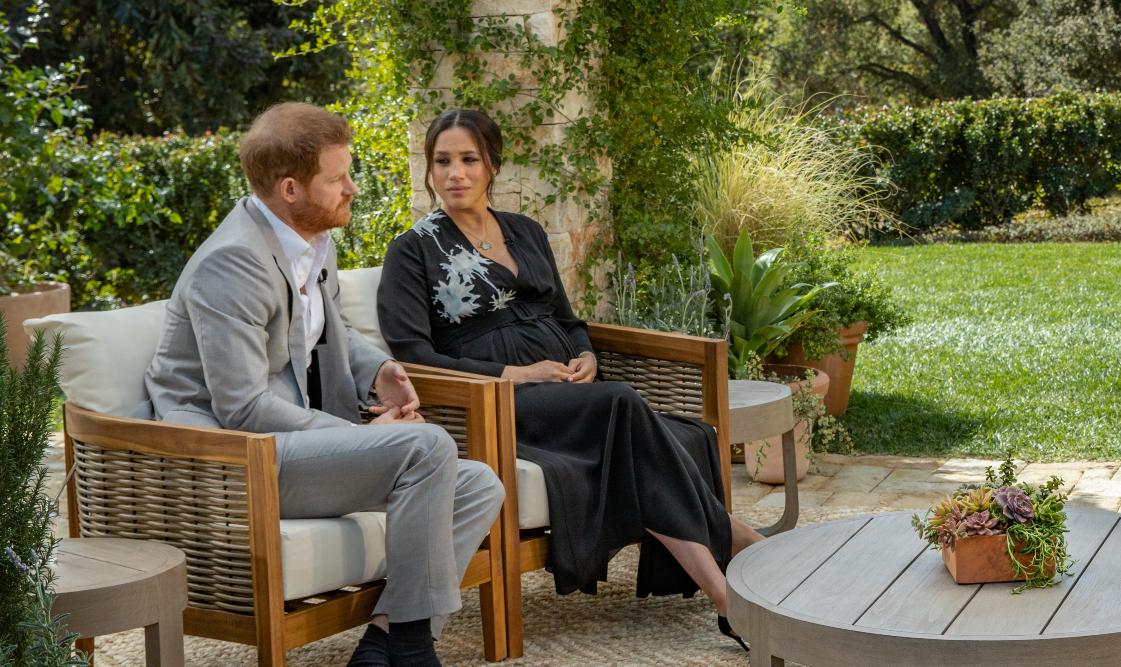 When Prince Harry and Meghan Markle sat down with Oprah Winfrey for an interview that aired on March 7, the talk show host had no idea the couple would be so open and honest with her.
Article continues below advertisement
"I had no idea that it would have the reverberating impact that it has had and continues to have," Winfrey told Nancy O'Dell on the latter's TalkShopLive streaming show. "I did a lot of preparation for that. It was really important to me that what we put out there in the world was put out into the world at the time that everybody could see it and that things didn't leak and things weren't misconstrued before the actual interview happened."
Article continues below advertisement
She continued, "I remember when we finished doing the interview, and that interview was three hours and 20 minutes I think, I stood up and said to the crew, 'We all know what was said here and how important it is to have a trust to the people who just shared that so I'm hoping you all will not go out into the world and share what has happened here.' And nobody did. So as we were releasing clips to CBS, we were releasing them in such a way that whatever was being put out there could not be exploited. So a lot of time and effort and energy went into it on my part."
Article continues below advertisement
Article continues below advertisement
"What? You're going there? You're going all the way there," Winfrey said about Meghan's confessions.
"The reason why it was such a powerful interview … What makes it powerful is when you have somebody else who is willing to be as open as vulnerable, as truthful as they were. The reason the interview was what it was because they answered the way they did," Winfrey explained.
Article continues below advertisement
Winfrey also confirmed that she did not meet face-to-face with Meghan and Harry beforehand, but the three of them did chat via text message prior to the interview.
"I didn't see Meghan and Harry before but I did text them and say intention is very part important to me, tell me what your intention is so that we can be aligned in our goal," she recalled. "Our shared intention was the truth. They wanted to be able to tell their story and tell it in such a way that allowed them to be as truthful as possible."
Article continues below advertisement
Ever since the interview aired, things have been tense between Harry and his family. When the red-headed royal returned to the U.K. last week to attend Prince Philip's funeral, he was seen talking with his older brother. However, a royal expert believes their relationship won't heal overnight.
"The idea that Harry's suddenly going to come around to William's way of thinking, and vice versa, I think is a way off," Katie Nicholl insisted. "I think there do need to be more conversations, there's clearly still a lot of hurt, a lot of resentment, and a degree of mistrust on both parts."