Queen Letizia Of Spain Wows In Black-And-White Coat & Tight Black Pants While Attending Discussion Hosted By The FundeuRAE — Photos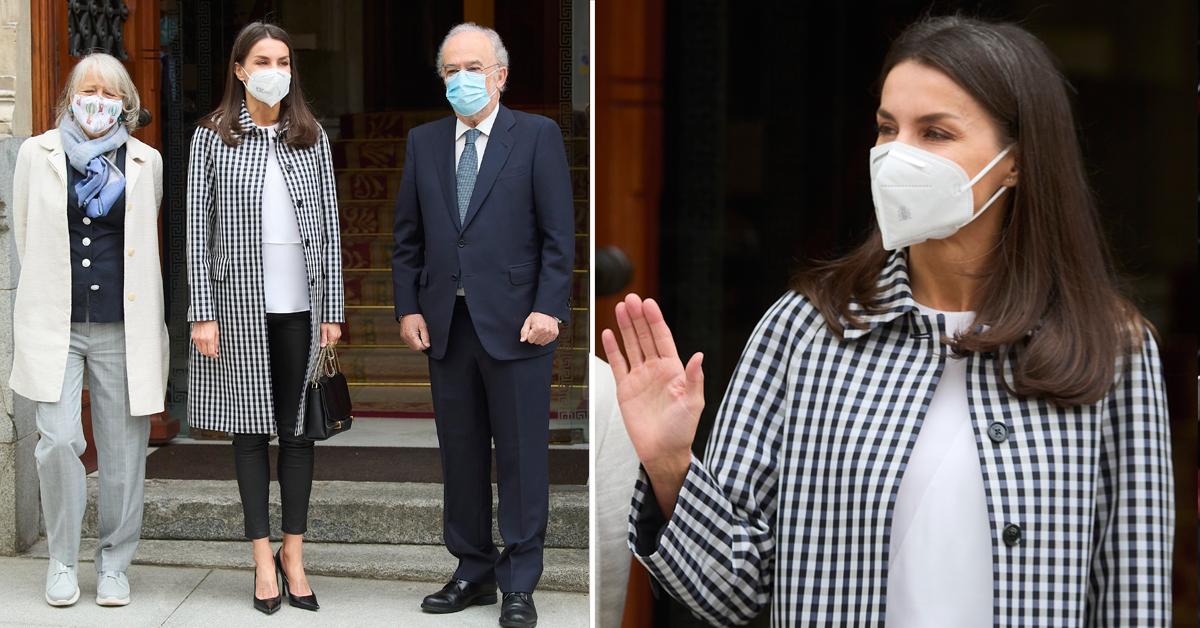 As usual, Queen Letizia of Spain looked gorgeous while wearing a black-and-white jacket, which she paired with a white shirt and tight black pants.
The royal attended a discussion hosted by the FundeuRAE (Urgent Spanish Foundation), a non-profit founded in February 2005 to to maintain the unity and "purity" of the Spanish language in the media.
Article continues below advertisement
Sroll through the photos below to see photos from her outing!
Article continues below advertisement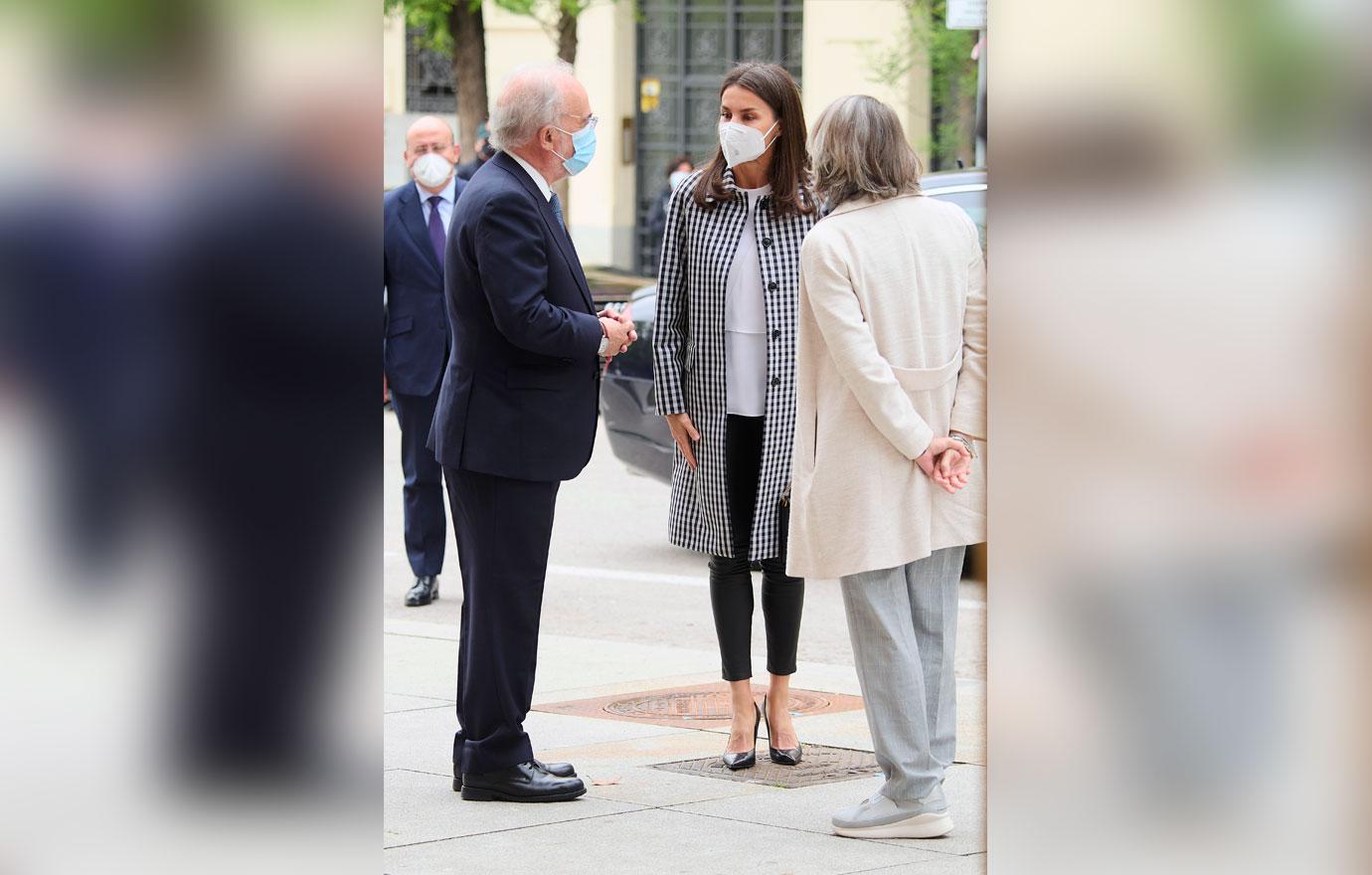 On Tuesday, April 27, the royal was photographed talking with others outside. The Queen wore a face mask to adhere to COVID-19 guidelines.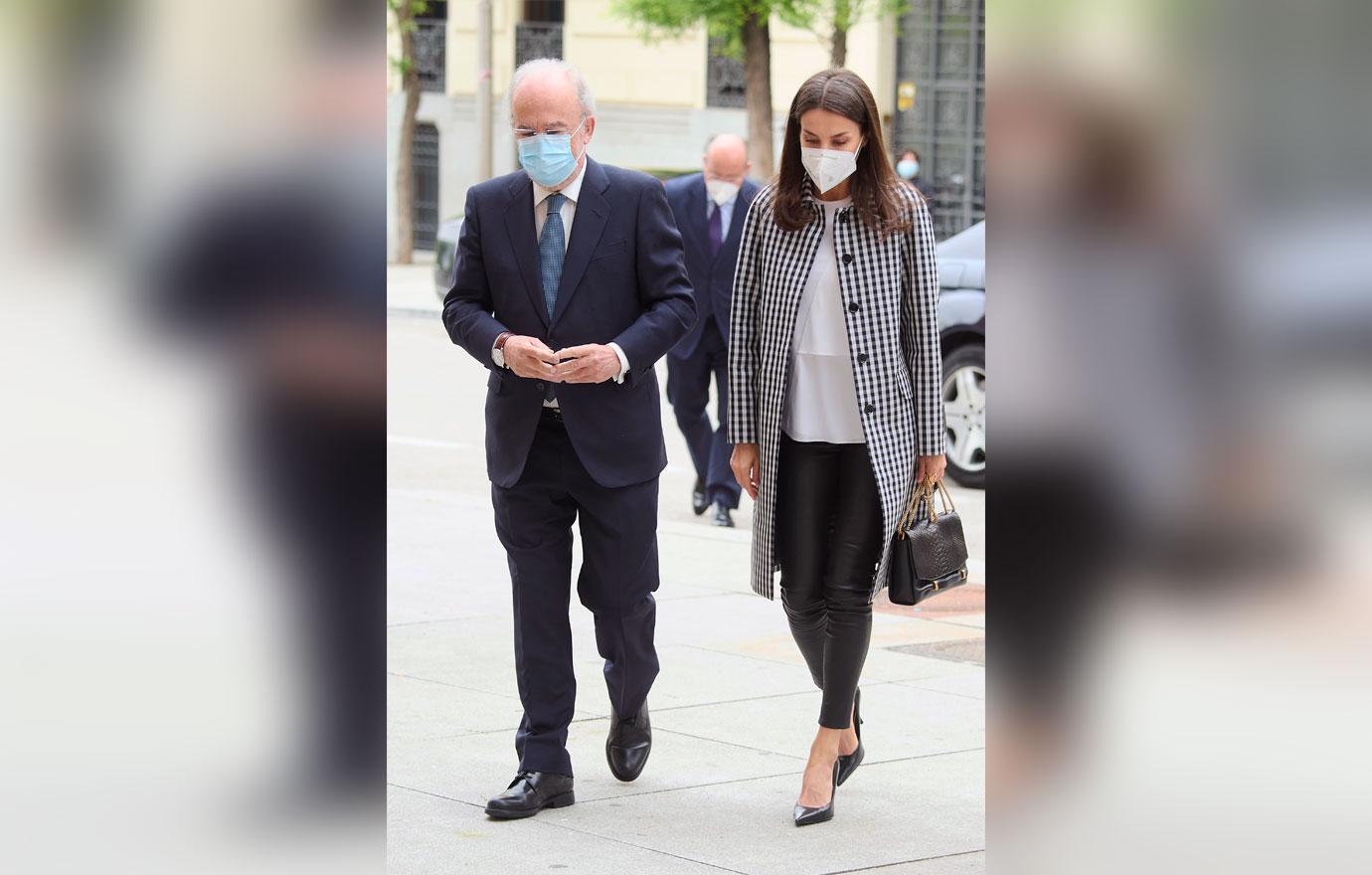 The brunette beauty accessorized with a black bag and black pumps. Letizia loves Spanish brands, as the trench coat is from Mirto, and the trendy leather leggings were from Uterque.
Article continues below advertisement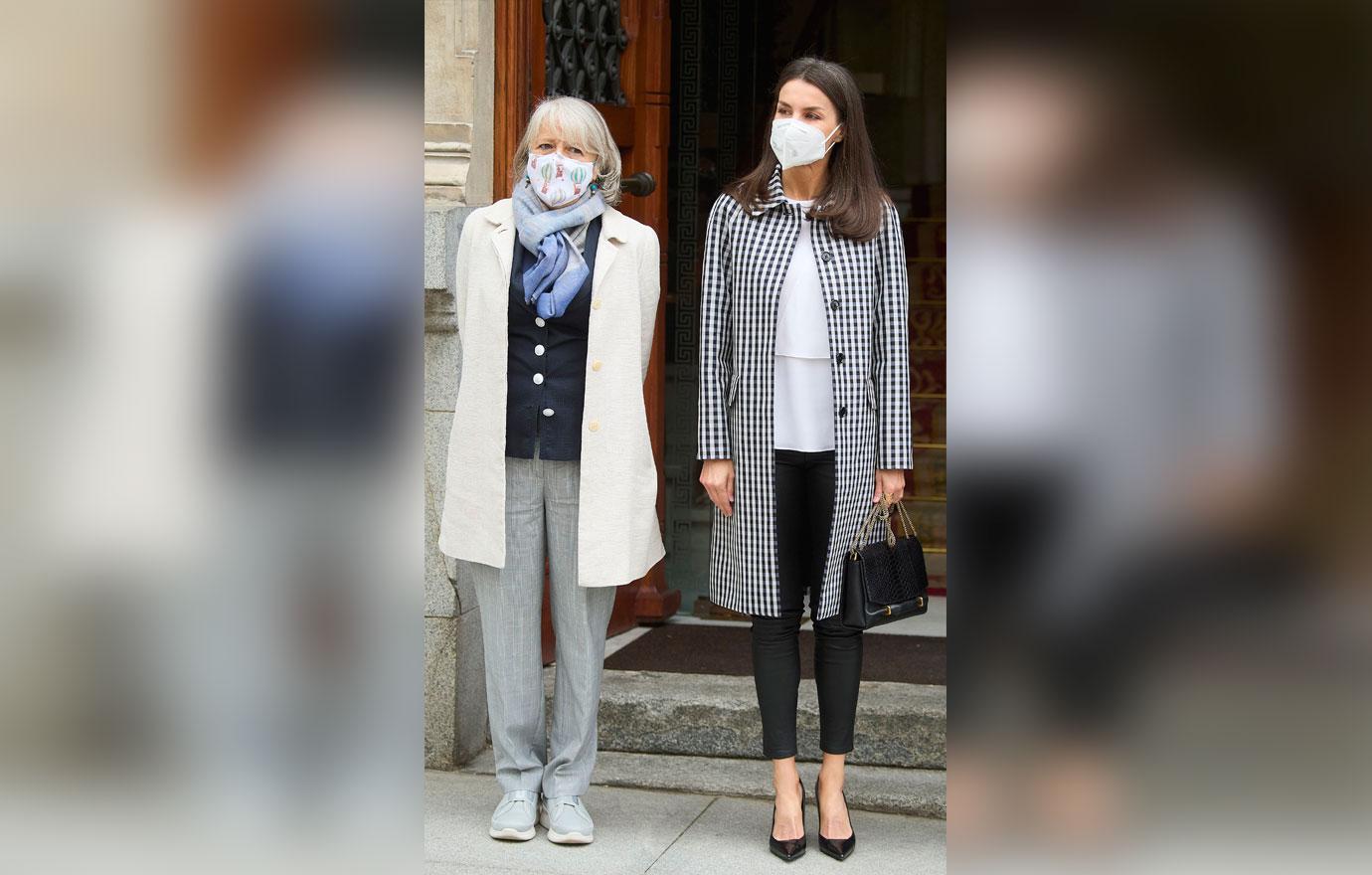 Just last week, the Queen and her husband, King Felipe, made a rare family outing with their two daughters, Princess Leonor, 15, and Infanta Sofia, 13.
The foursome attended the launching ceremony of Submarine S-81 Isaac Peral at the Navantia shipyard in Cartagena, Spain.
King Felipe wore his naval uniform, while Letizia wore a gray dress. Princess Leonor wore a white coat with a patterned dress, while Infanta Sofia wore a red frock with black flats.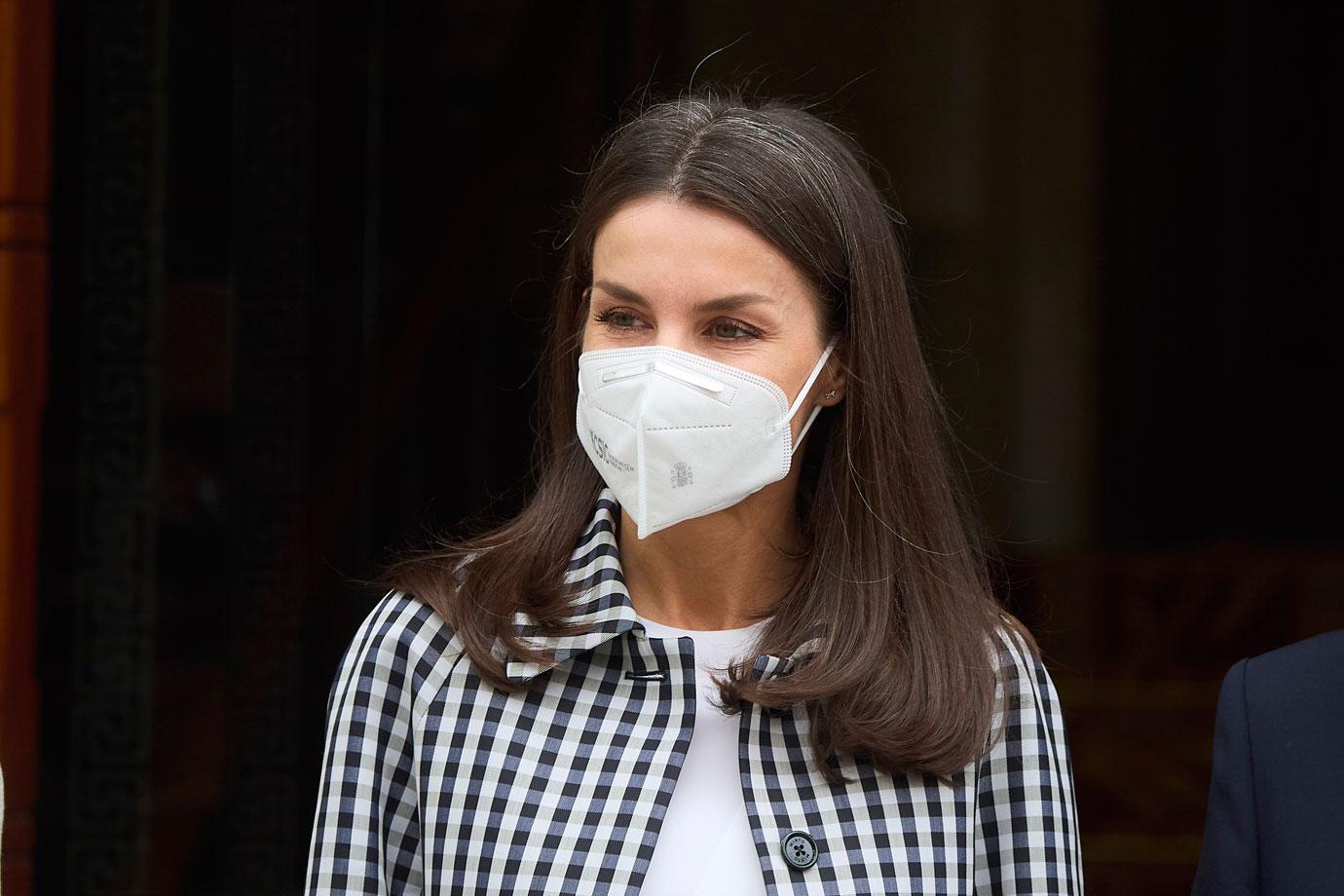 Then, on April 23, the Queen showed off her beautiful blue wrap dress while attending an International Book Day Event at Cervantes Institute.
In the past few months, Letizia has been making plenty of public appearances.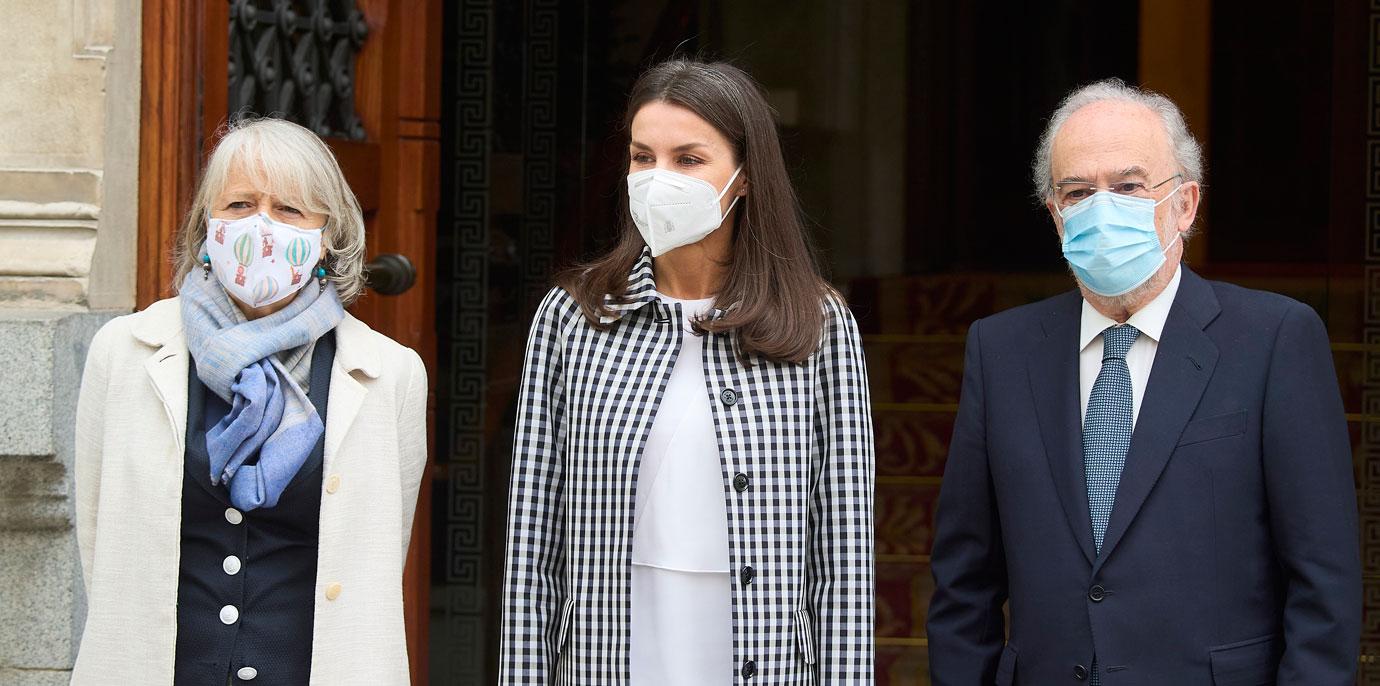 Following Prince Philip's death, Letizia and Felipe sent a note to Queen Elizabeth.
"The Queen of the United Kingdom of Great Britain and Northern Ireland. From Their Majesties the King and Queen of Spain," the message began. "Dear Aunt Lilibet. We were deeply saddened to receive the news of the passing of Uncle Philip. At this painful time, we would like to convey to you our deepest condolences on behalf of the Spanish Government and the people, as well as all our sympathy and support. We will never forget the occasions we were able to share with him and the legacy of service and dedication to the crown and the United Kingdom that he always carried out at your side. Our thoughts and prayers are with your majesty and the entire family. With all our love and affection, Felipe, Letizia."