There's Still 'A Huge Wedge' Between Prince Charles & Son Prince Harry, Who Won't Be 'Making Amends Anytime Soon,' Claims Source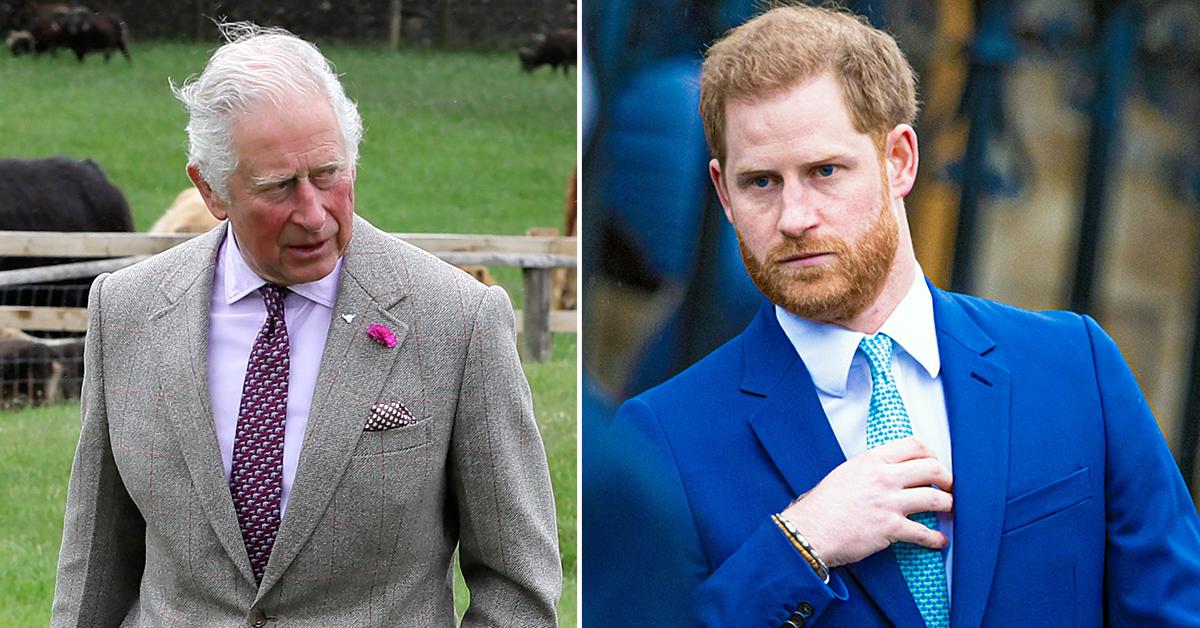 It looks like Prince Philip's funeral on April 17 did little to heal the rift within the royal family.
Though Prince Harry came face-to-face with his father, Prince Charles, for the first time in over a year, a source claims the pair didn't use the opportunity to "resolve any of their differences."
Article continues below advertisement
In Harry's March interview with Oprah Winfrey, he claimed that his family ignored him when he and wife Meghan Markle reached out for help, as they were struggling with their mental health, in addition to the actress and their 23-month-old son, Archie, being the subject of racist remarks.

After they stepped down from their royal duties, Harry said he tried to reach out to his father, but Charles "stopped taking" his phone calls.
Article continues below advertisement
"I feel really let down because he's been through something similar, he knows what pain feels like ... Archie is his grandson," he explained in the TV special. "I will always love him. There's a lot of hurt that's happened. I will continue to make it one of my priorities to heal that relationship."
Clearly, that wasn't the case.
Article continues below advertisement
"Charles is still fuming about Harry throwing shade at him and the royal family in the big interview and won't let it drop," the source shared. "But to be honest, Harry didn't go running back to Charles begging for forgiveness either. He still hasn't forgiven his father for his lack of effort and support after he and Meghan decided to move."
Charles is well aware that his youngest son isn't interested in reclaiming his role within the family, which is why he's restructuring things without him.
"Charles is working toward a new slimmed-down monarchy and is freezing Harry out. He's actually already out," the source noted. "After the damage Harry has caused the family, he firmly believes that his son doesn't deserve the privilege of being a royal."