Prince Harry Didn't Have Any 'Meaningful Conversations' With Prince William Following Funeral, Palace Nervous Private Talks Will Leak 'From The Sussex Side': Insider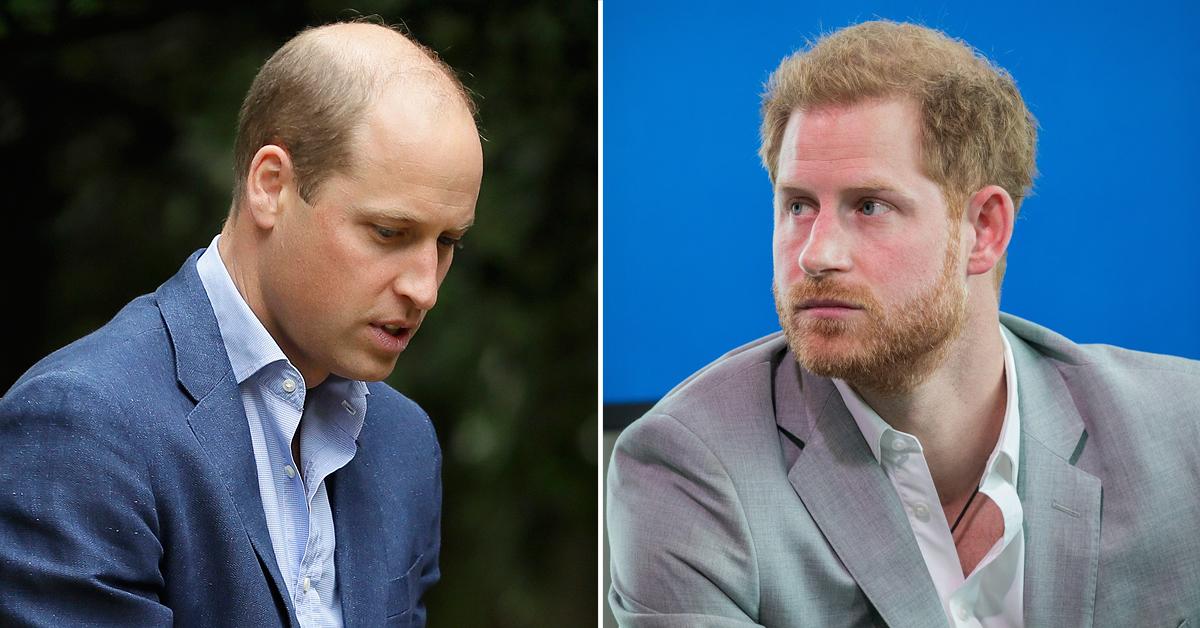 Even though Prince Harry and Prince William were spotted chatting after Prince Philip's funeral on April 17, they've had no "meaningful conversations" since the red-headed royal returned home, a source told The Sun.
Article continues below advertisement
Now, talks between the brothers have been put on hold because the palace is nervous of leaks "from the Sussex side," an insider told the outlet.
Harry returned home on April 12, marking the first time he has been back since he left the royal family in 2020. In March, Harry and his wife, Meghan Markle, spoke with Oprah Winfrey about why they moved to California and even claimed that someone in the royal family had "concerns" over Archie's skin color.
Article continues below advertisement
During the chat, Harry also didn't hold back when speaking about his brother and father, Prince Charles.
Article continues below advertisement
"I love William to bits. He's my brother. We've been through hell together. But we are on different paths," he said at the time. "The relationship is space. Time heals all things, hopefully."
"There is a lot to work through there," he said about Charles. "I feel really let down, because he's been through something similar. He knows what pain feels like. I will always love him, but there is a lot of hurt that's happened. I will continue to make it one of my priorities to try to heal that relationship. But they only know what they know."
Article continues below advertisement
Article continues below advertisement
"It is not known what was said behind closed doors and when the cameras were turned off, but it's unfathomable to think Megxit and Oprah did not come up," shared the source. "Harry and William appeared cordial as the cameras rolled and that seemed to pave the way for Charles to join them when everyone had left."
Article continues below advertisement
"They are being protective of one another — no one wants anything private being reported back to anyone. Nobody wants anything out there," an insider shared. "And no one can pretend to know what was said on Saturday — it was just immediate family after the service."
Moving forward, it seems like William will have a hard time trusting Harry. "I think the Royal Family would be crazy to talk to Meghan and Harry," royal expert Angela Levin said. "In no time it would be out in magazines and on social media."