'A First Step': Prince Harry Privately Reunited With Prince William & Prince Charles Before Funeral, Reveals Source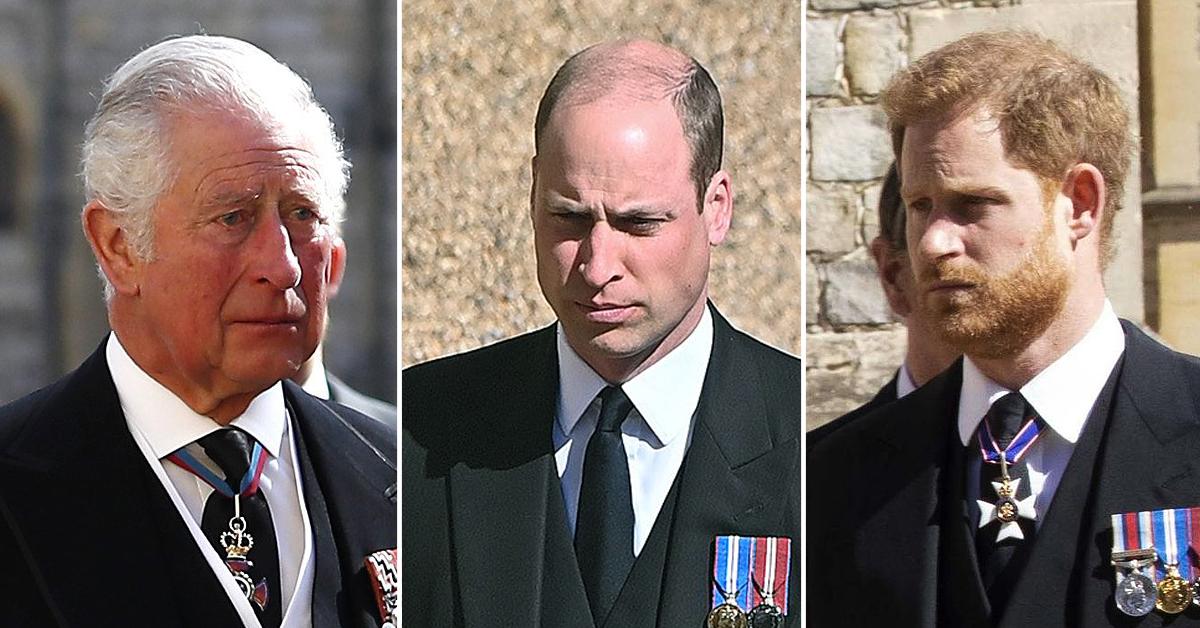 On the mend? Prior to Prince Philip's televised funeral on April 17, Prince William and his younger brother, Prince Harry, privately spent some time together despite their ongoing rift.
Article continues below advertisement
According to The Sun, the duo were joined by their father, Prince Charles — who also has a broken relationship with Harry.
The secret meeting marks the first time the three of them have been together since the latter's shocking interview with Oprah Winfrey.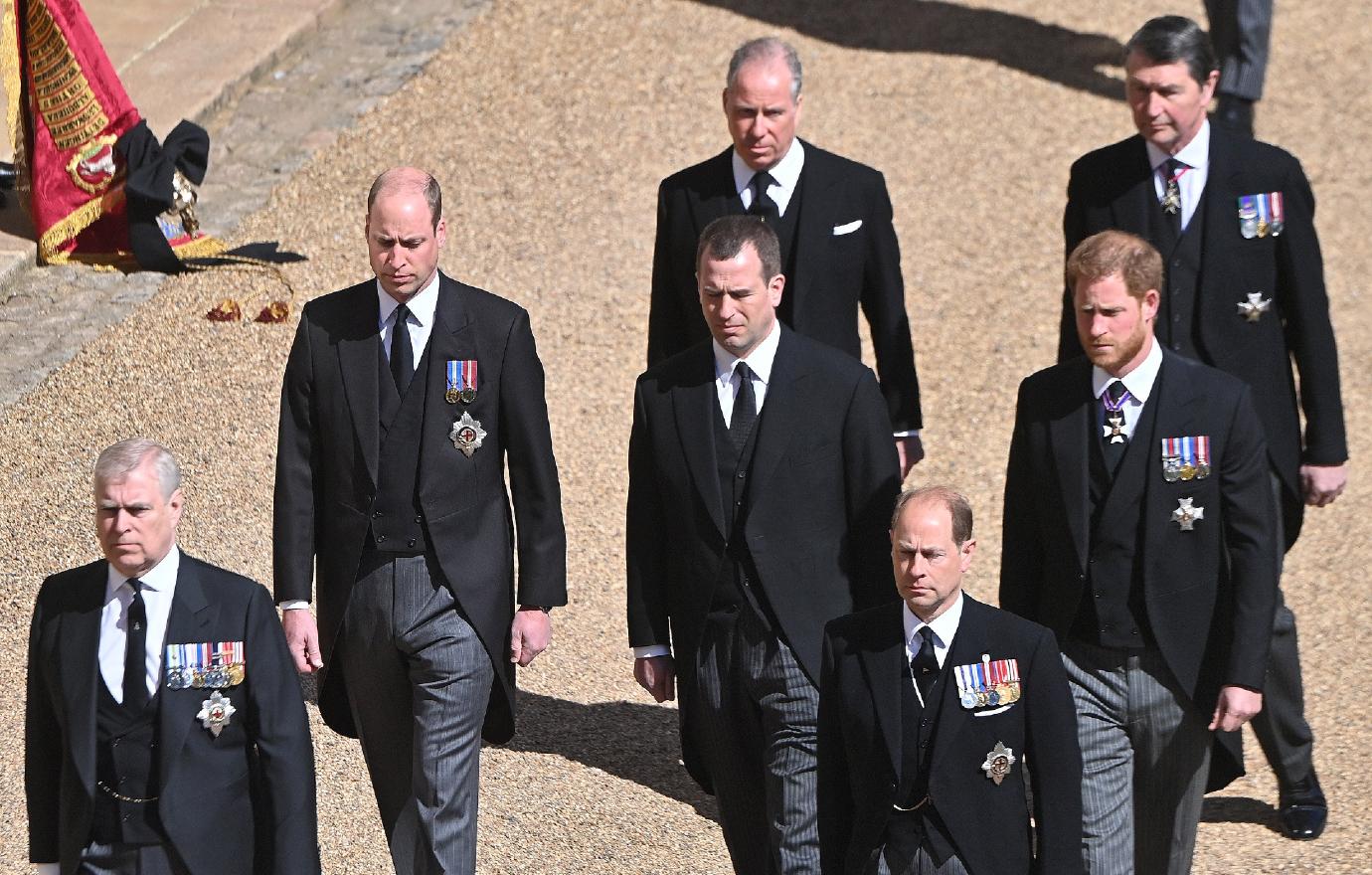 Article continues below advertisement
The source claimed the brood spent two hours together at Windsor Castle ahead of the funeral. "It's early days but you'd hope this is exactly the first step Philip would have wished for," added the source.
Royal journalist Penny Juror reported that the trio also reunited "minutes after" the ceremony.
Article continues below advertisement
"There might have been some greetings. And even that is a positive start," she noted. "There is a lot to be unravelled here. This is a falling-out that has gone on for a long time. They need the time, space and the trust."
Article continues below advertisement
"These are practical changes rather than sending a signal," a statement from the Palace said. "This is a funeral and we are not going to be drawn into perceptions of drama. The arrangements have been agreed and represent Her Majesty's wishes as well as the personal wishes of The Duke."
Harry is expected to return to California on Monday, April 19, to be with pregnant wife Meghan Markle and their son, Archie, who turns 2 on May 6.