Prince William and Kate Middleton Praised For Prince George's Poised Behavior During Coronation Ceremony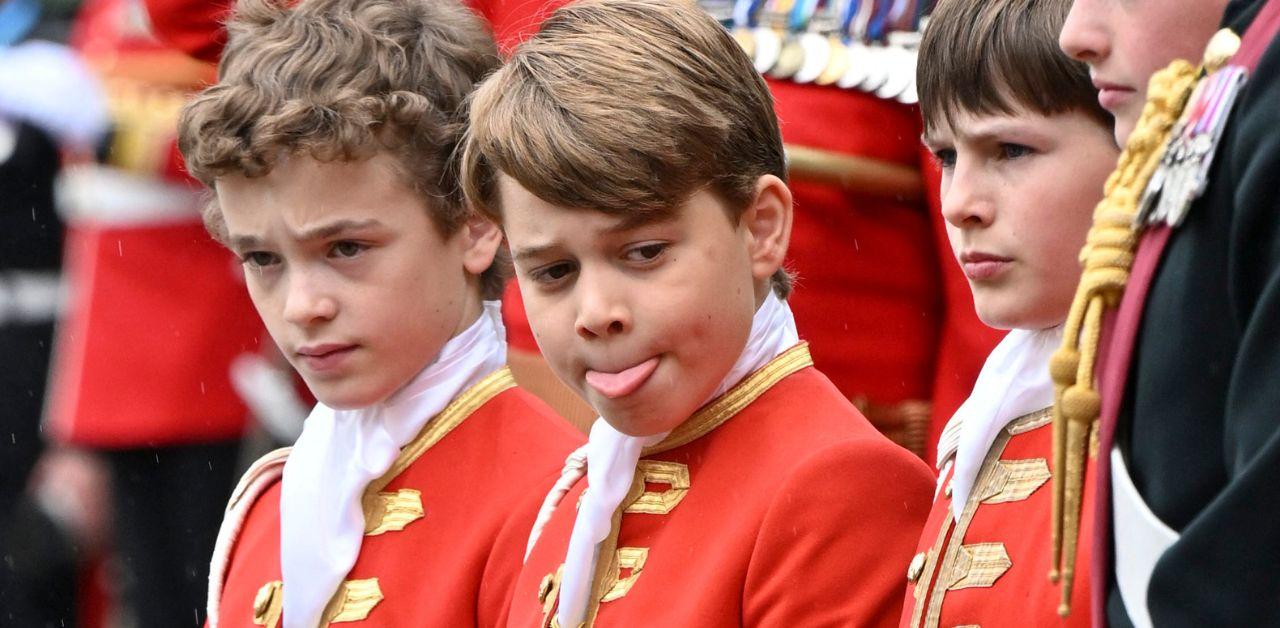 Prince George wowed fans during King Charles' coronation ceremony.
The nine-year-old was tasked with the responsibility of being a page in his grandfather's crowning. The youngster was seen holding Charles' lengthy robe, and despite his age and the length of the service, the heir maintained a calm demeanor.
Article continues below advertisement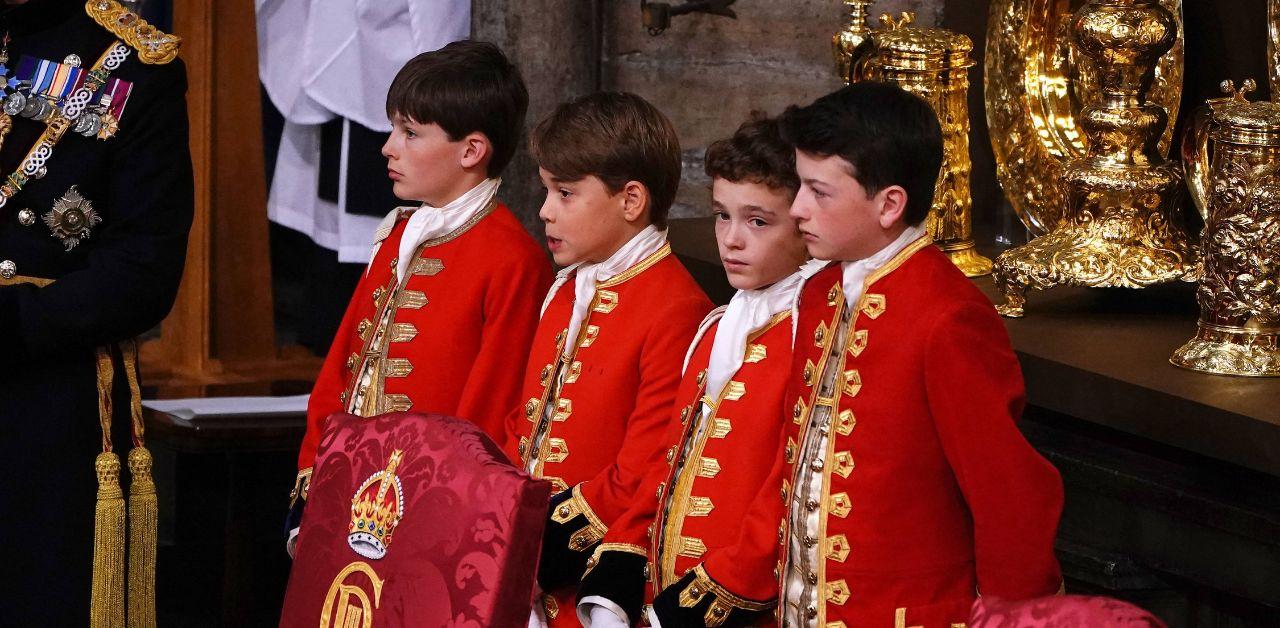 Twitter users credited the juvenile's relaxed nature to his parents Prince William and Kate Middleton.
"A huge shout out to HRH Prince George performing his first Royal duty with seriousness and attention that is a credit to his parents and the Crown. A future Monarch in training," one social media user wrote.
Another said, "HRH Prince George did a fantastic job today."
Others noticed the sense of pride Princess Charlotte had when watching her brother walk with their grandpa.
"That moment when you spot your big brother as Page of Honor to your grandfather and you just have to tell Dad. Princess Charlotte looks very proud of Prince George as he carries the Robe of Estate of King Charles III at the coronation," one user shared.
Article continues below advertisement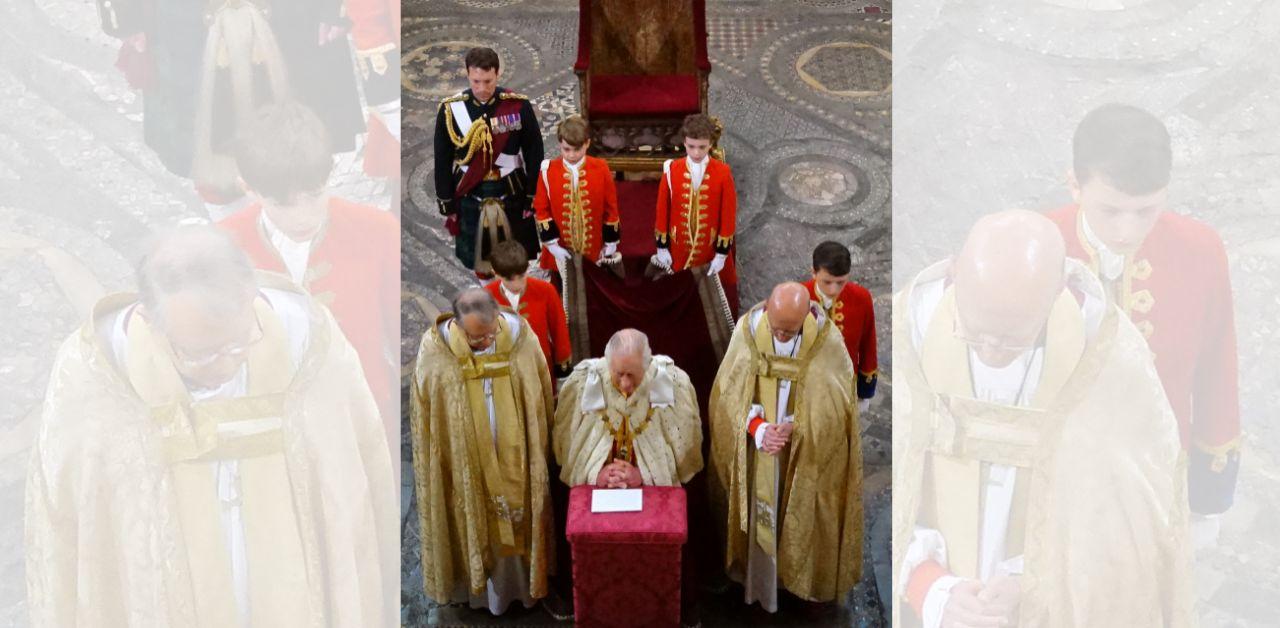 Although George stood out as one of the eight pages of honor, the Prince and Princess of Wales were initially concerned about the weight of responsibility being placed on him.
As The Royal Observer previously reported, Tom Quinn claimed the loving parents were debating over whether or not George should participate in the service.
"I've heard from my contacts that there is a bit of an argument going on about whether George should play a more formal role," the author shared in an interview. "I've heard that Kate and William are worried that it will be too much for him."
"It's almost an echo of the way William and Harry were sometimes made to attend formal occasions that they shouldn't have been made to attend — most famously, the funeral of their mother, and walking behind her coffin at their age," Quinn added.
Article continues below advertisement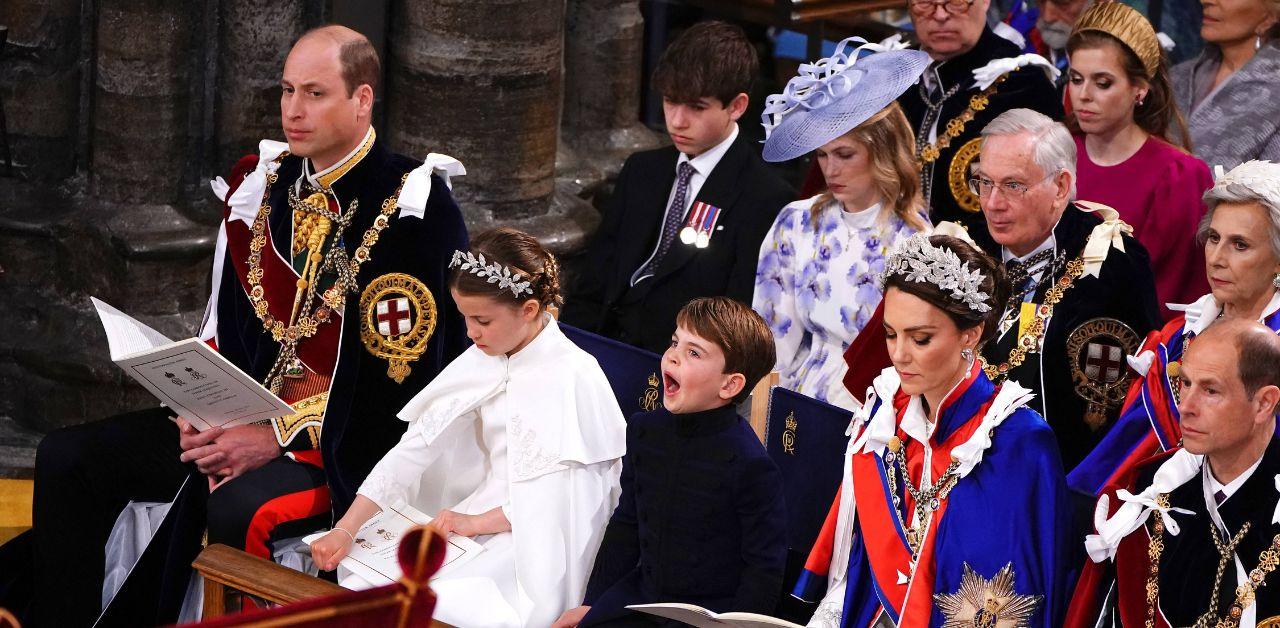 The writer also discussed the history of children navigating official ceremonies and the judgement His Majesty received following Princess Diana's funeral.
"A lot of people criticized that and said that it was a horrible thing to make two boys that young, and especially Harry, do," Quinn explained of Prince Harry and William. "So I think people are remembering this and thinking, 'Well hang on a minute, if George is some sort of a pageboy, or has a similar role at the Coronation, is that going back too far towards the traditional roles?'"