Meghan Markle & Prince Harry Leave Archie & Lilibet Out Of 2022 Christmas Card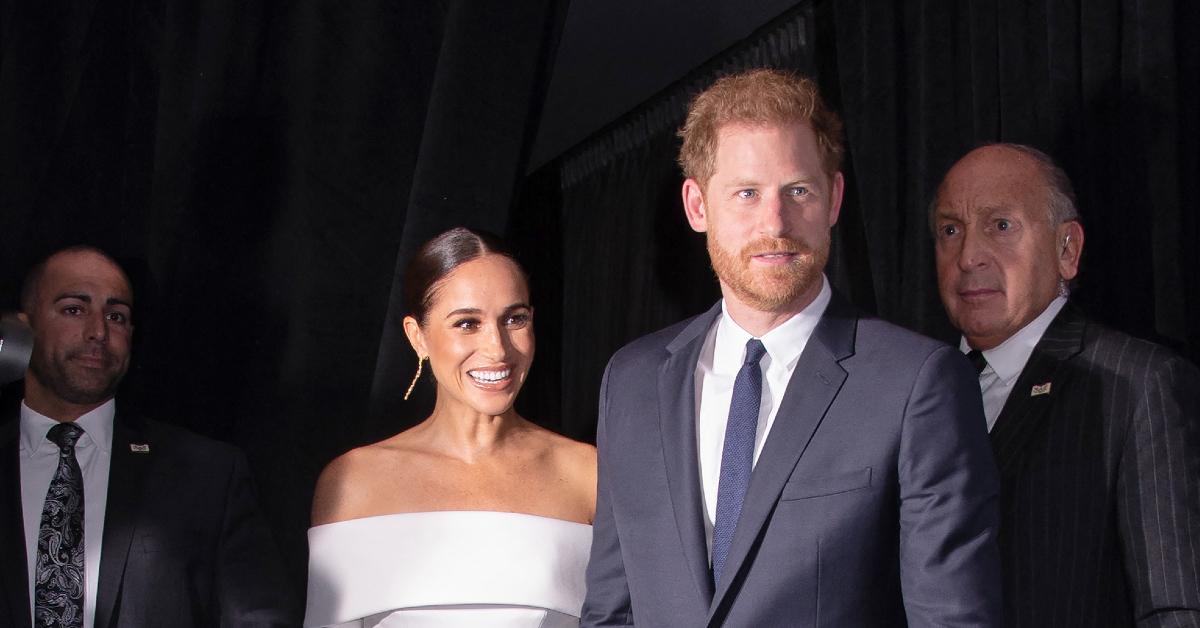 Prince Harry and Meghan Markle's 2022 Christmas card looked a little bit different this year.
Instead of featuring their two kids, Archie, 3, and Lilibet, 1, on the memo, the pair just featured a black-and-white photo of themselves, which was taken at the Ripple of Hope Award Gala earlier this month in New York City.
Article continues below advertisement
"Wishing you a joyful holiday season," the card read. "From our family to yours, and on behalf of our teams at The Archewell Foundation, Archewell Audio, and Archwell Productions, we wish you health, peace, and a very happy new year!"
Article continues below advertisement
One year ago, the couple, who moved to California in 2020, showed off their little girl to the world.
"Happy Holidays. This year, 2021, we welcomed our daughter, Lilibet, to the world. Archie made us a 'Mama' and a 'Papa', and Lili made us a family," the message reaad. "As we look forward to 2022, we have made donations on your behalf to several organizations that honor and protect families – from those being relocated from Afghanistan, to American families in need of paid parental leave."
It's not surprising Meghan, 41, and Harry, 38, wanted to hide their tots, as the former previously shared with Oprah Winfrey in March 2021 that she wanted some privacy, despite being a public figure.
"If you're at work and you have a photograph of your child on your desk, and your coworker says, 'Oh, my gosh, your kid's so cute. That's fantastic! Can I see your phone so I can see all the pictures of your child?' You go, 'No. This is the picture I'm comfortable sharing with you,'" she said at the time.
Article continues below advertisement
"And then if they double down and say, 'No, but you already showed me that one. So you have to show me everything. You know what, I'm just gonna hire someone to sit in front of your house, or hide in the bushes and take pictures into your backyard, because you've lost your right to privacy … because you shared one image with me,'" she added.
Meanwhile, Prince William and Kate Middleton released their Christmas card which showed their three kids — Prince George, 9, Princess Charlotte, 7, and Prince Louis, 4 — all dressed down in jeans, which could be a dig as Meghan said in her Netflix docuseries, Harry & Meghan, that when she met Kate for the first time, she was very formal.
"I remember I was in ripped jeans and I was barefoot. I was a hugger, always been a hugger," the Suits alum shared, adding that she "didn't realize that that is really jarring for a lot of Brits."