Meghan Markle's Trooping the Colour Joke Led to 'Yawning Silence' From Royal Family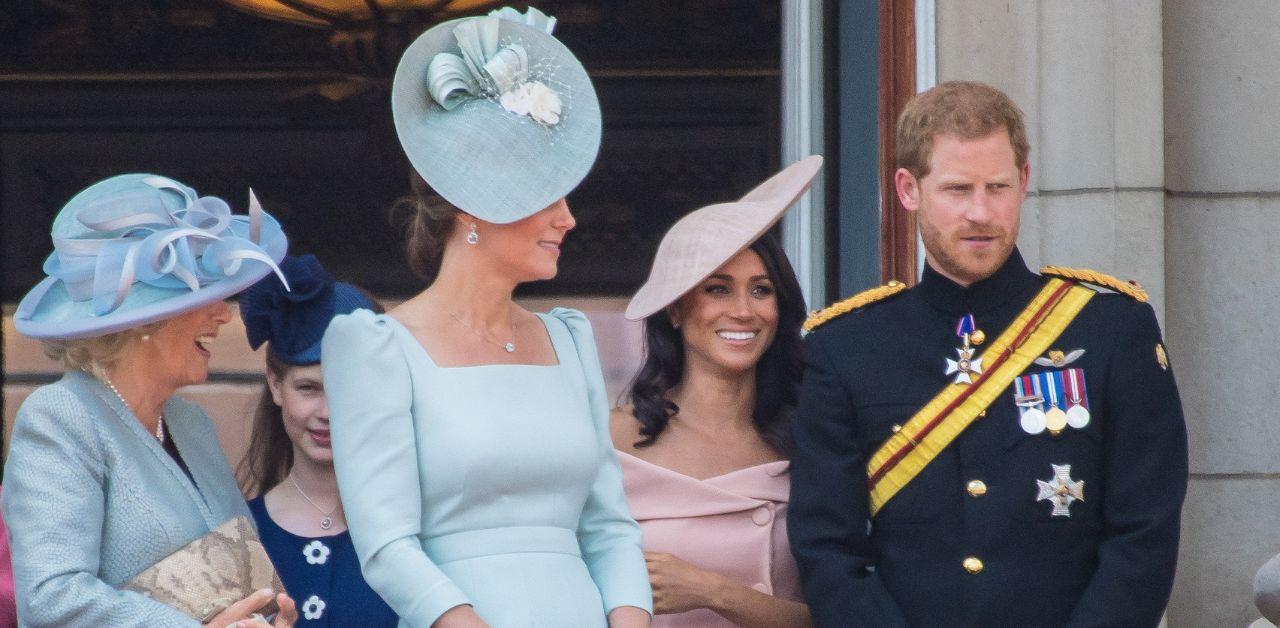 Meghan Markle might be Prince Harry's perfect match, but that didn't mean she fit in well with the royal family.
King Charles' Trooping the Colour will take place on Saturday, June 17, but the Duchess of Sussex's attempt at making her in-laws laugh might've got them banned from the event this year. Harry retold the story of Meghan's first outing to the annual shindig, which foreshadowed her future within the monarchy.
"Kate [Middleton] asked Meg what she thought of her first Trooping the Colour. And Meg joked: Colourful," Harry wrote in his memoir, Spare. "And a yawning silence threatened to swallow us all whole."
Article continues below advertisement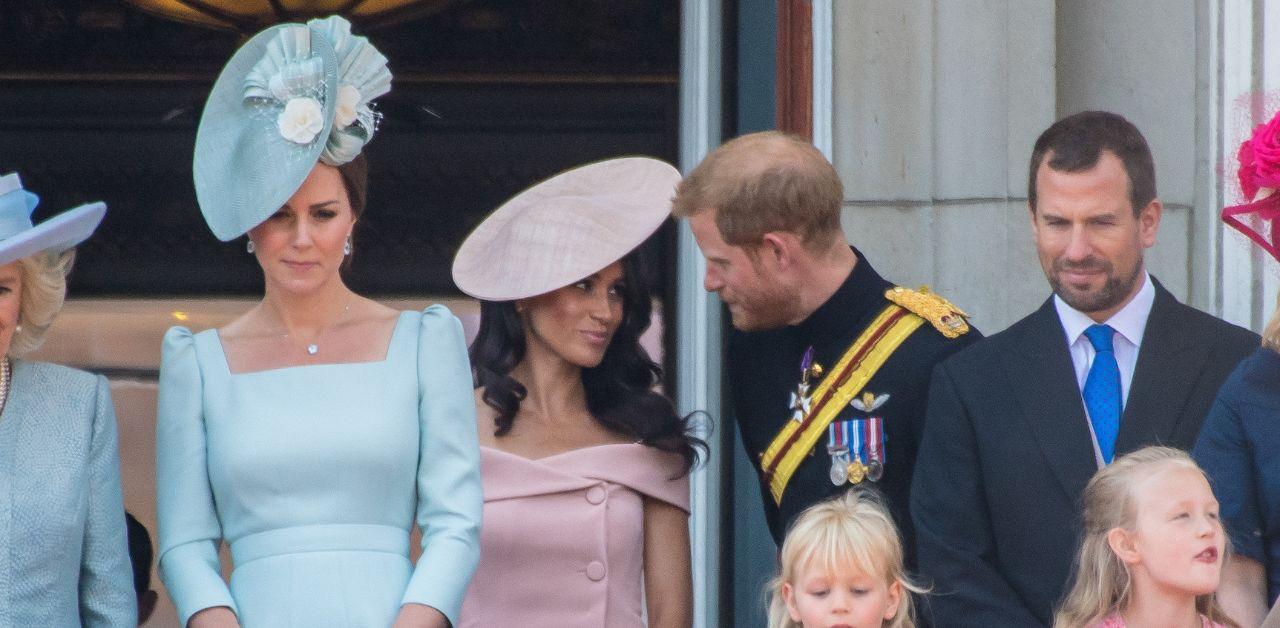 Although it was well publicized that Meghan and Kate lacked compatibility, Harry claimed Queen Elizabeth was fond of the Suits star. He shared in his book that the duo "got on famously" and "bonded over their love of dogs" during their first royal trip together.
According to Harry, the former actress told the late matriarch about her desire to become a mom. The veteran then that the Queen gave Meghan advice on labor, and he believed their budding friendship had the potential to create a shift within his family's perception of his bride. "Things are going to turn around now," he hopefully told himself.
However, tabloids labeled Meghan and Her Majesty's travels together "an unmitigated disaster."
"They portrayed Meg as pushy, uppity, ignorant of royal protocol, because she'd made the unthinkable mistake of getting into a car before Granny," Harry confessed in his controversial novel. "In truth, she'd done exactly what Granny had told her to do. Granny said get in; she got in."
Article continues below advertisement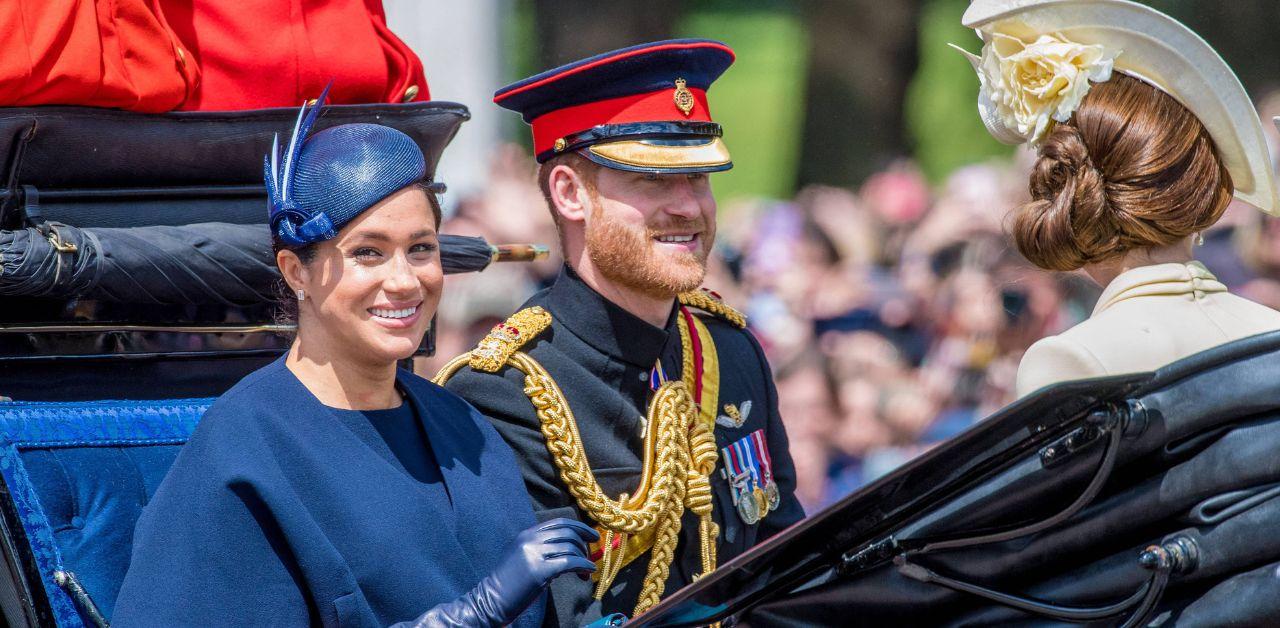 The Trooping of the Colour was the Sussexes' first public appearance after their 2018 nuptials, but the couple won't be at Charles' historical birthday celebration this year. The Royal Observer previously reported the house of Sussex were most likely not on the guest list due to their choice in zip code.
"I don't think they need to be invited," historian Gareth Russell explained. "Not as a kind of insult to them, but you know, it's a long trip to make from California for the sake of Trooping the Colour. … I think this is one of the events where the Sussexes were never going to be invited."
In addition, Russell said that Meghan and Harry are "not working royals anymore," so they're not required to attend every formal event.
"I don't suppose either party particularly wants to start the [back and forth] again," Russell added. "Obviously, the coronation was a much bigger event — a generational event, in terms of significance for the royal family."