Prince William Used a 'Barrier' to Avoid Prince Harry at Queen's Jubilee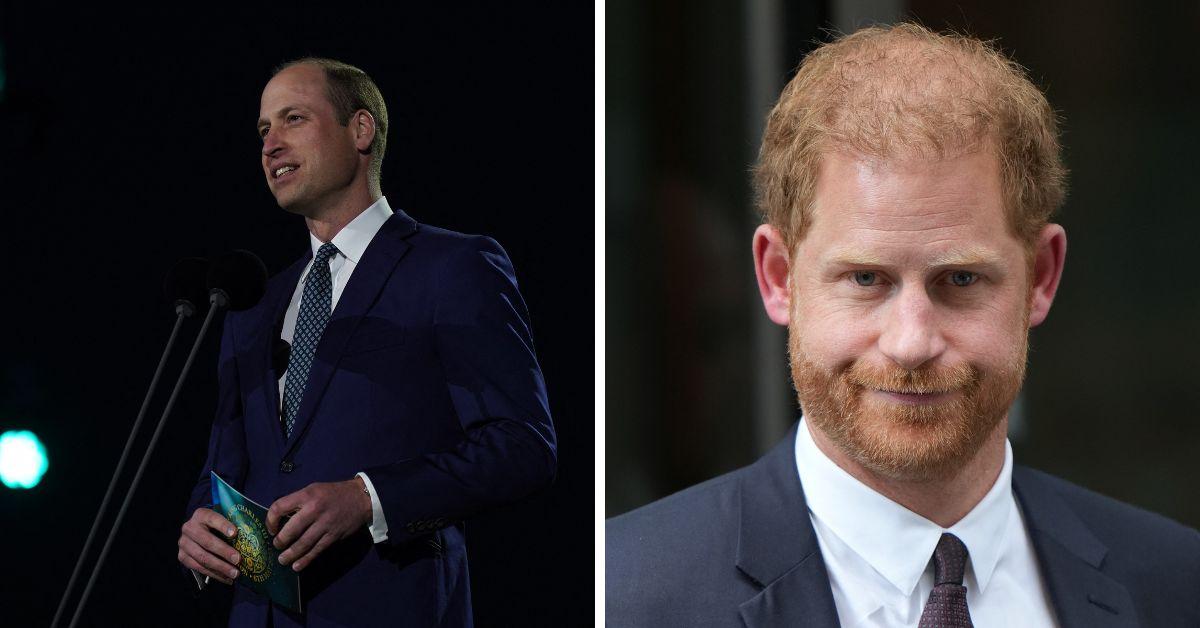 Prince William and Prince Harry's feud is so severe that the heir to the throne even used a "barrier" of sorts to obscure himself from the Duke of Sussex at Queen Elizabeth II's Platinum Jubilee in June 2022.
Body language expert Judi James told a source that William actively avoided his brother by "sucking in his lips and with his chin pulled up in a gesture of resolve he appeared to turn his head in the other direction for a moment, raising his order of service high in a barrier gesture."
Article continues below advertisement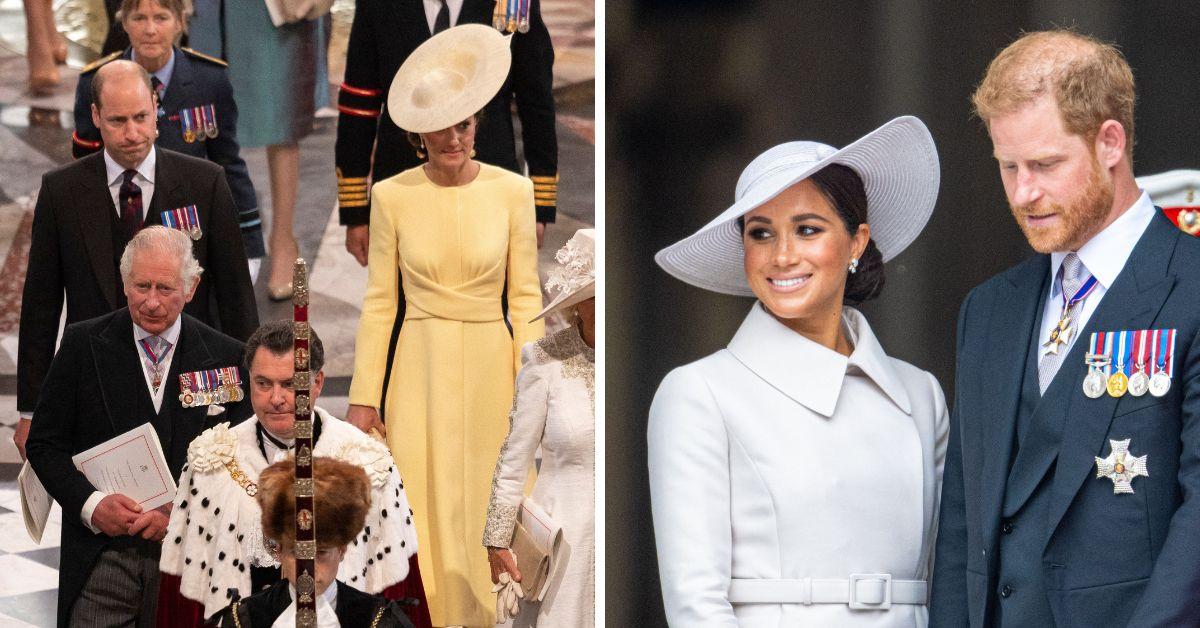 The late Queen's Service of Thanksgiving at St Paul's Cathedral, which she was not well enough to attend, has become infamous with mouth readers and body language analysts for the stern, constrained looks on Harry and Meghan and William and Kate's faces while near one another.
It bears mentioning that the then-Duke of Cambridges' efforts to not acknowledge Harry's presence was months before his and Meghan Markle's Netflix documentary and the revelations the Duke revealed in his memoir, Spare. This means matters only got worse in the year since the Jubilee celebration, with some claiming the rift between the brothers could "last for decades."
James continued, "Harry looked firmly resigned to the back row here and was not sitting behind his brother as he was for the last service of remembrance," which took place in March 2020 before the Sussex royals left for the United States.
Article continues below advertisement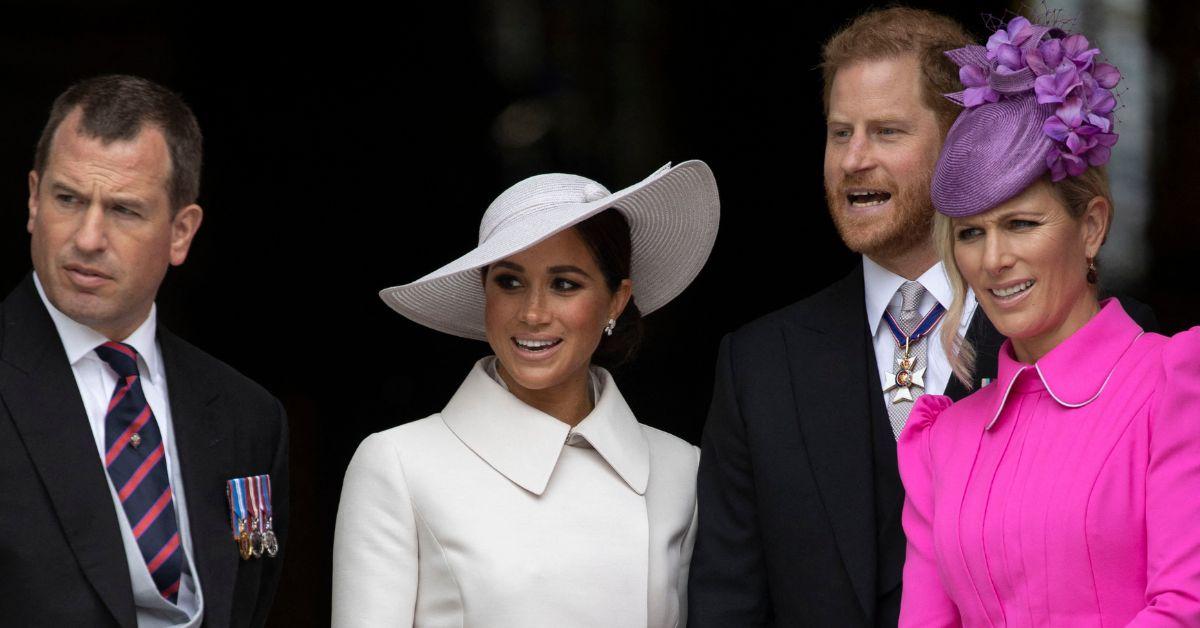 The expert pointed out how Harry did a lot of joking and grinning during the event, including laughing with Zara Tindall at the end, right before he and Meghan were booed by the crowds outside.
"He fell into a haunted eye expression with some rapid blinking to suggest inner anxiety, leaning in and down to Meghan when she spoke as though keen to get some support," the analyst concluded about the fifth in line to the throne's overall reaction to William's stony expressions.
The royal dukes would appear together again at Elizabeth II's funeral in September 2022, and King Charles III's coronation in May 2023. Neither would interact with the other at those gatherings either. The closest the princes' got to one another was at an event preceding the late Queen's burial, when the Wales and Sussex couples viewed flowers outside of Windsor Castle.
Article continues below advertisement