Kate Middleton Radiates in Red During Royal Ascot Race: Photos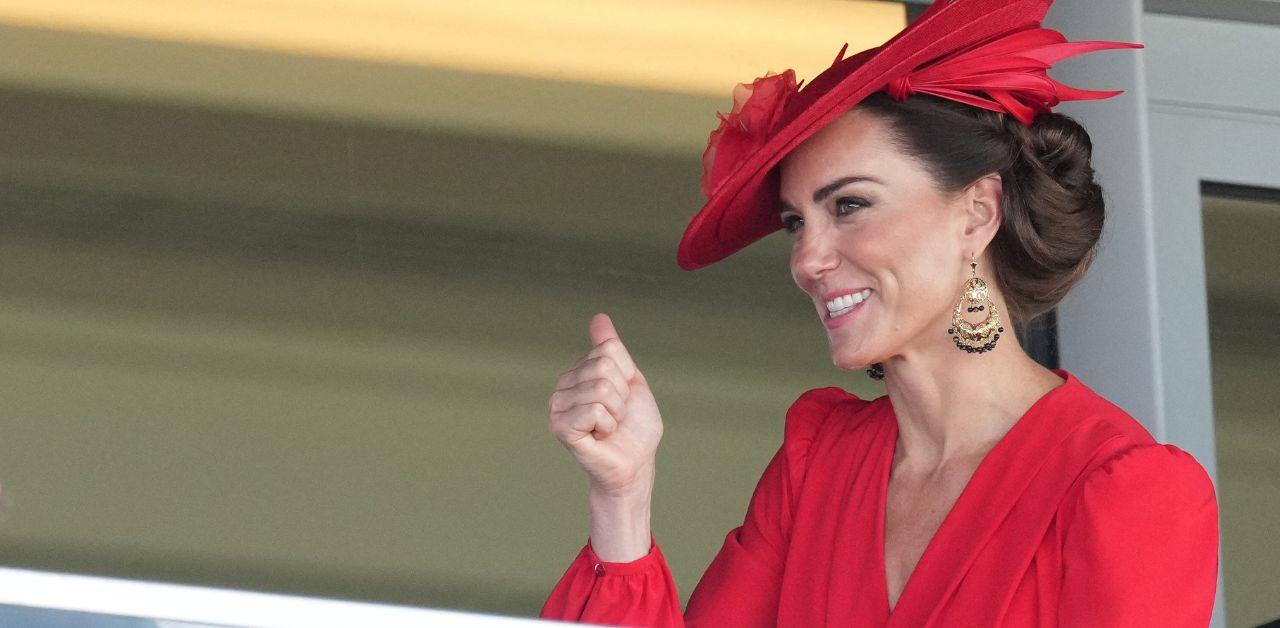 Kate Middleton continues to embrace color! The Princess of Wales recently attended the Royal Ascot Race and looked dazzling in an all-red ensemble. In previous years, Kate has worn neutral colors and clothing, but since becoming the Princess of Wales, Kate has utilized more eye-catching outfits at royal outings. Kate wore a scarlet-sleeved dress with a V-shaped neckline by Alexander McQueen — the same fashion house that designed her wedding gown and coronation outfit.
Article continues below advertisement
Kate's use of fashion could be something she learned from Prince William's late paternal grandmother, Queen Elizabeth. In the documentary The Queen at 90, Sophie Wessex discussed Elizabeth's use of rainbow shades as a way to draw attention to herself. "She needs to stand out for people to be able to say 'I saw the Queen,'" the Duchess of Edinburgh said. "Don't forget that when she turns up somewhere, the crowds are two, three, four, ten, 15 deep, and someone wants to be able to say they saw a bit of the Queen's hat as she went past."
Robert Hardman, the Queen's biographer, quoted Her Majesty and claimed she told him, "I can never wear beige because nobody will know who I am."
Article continues below advertisement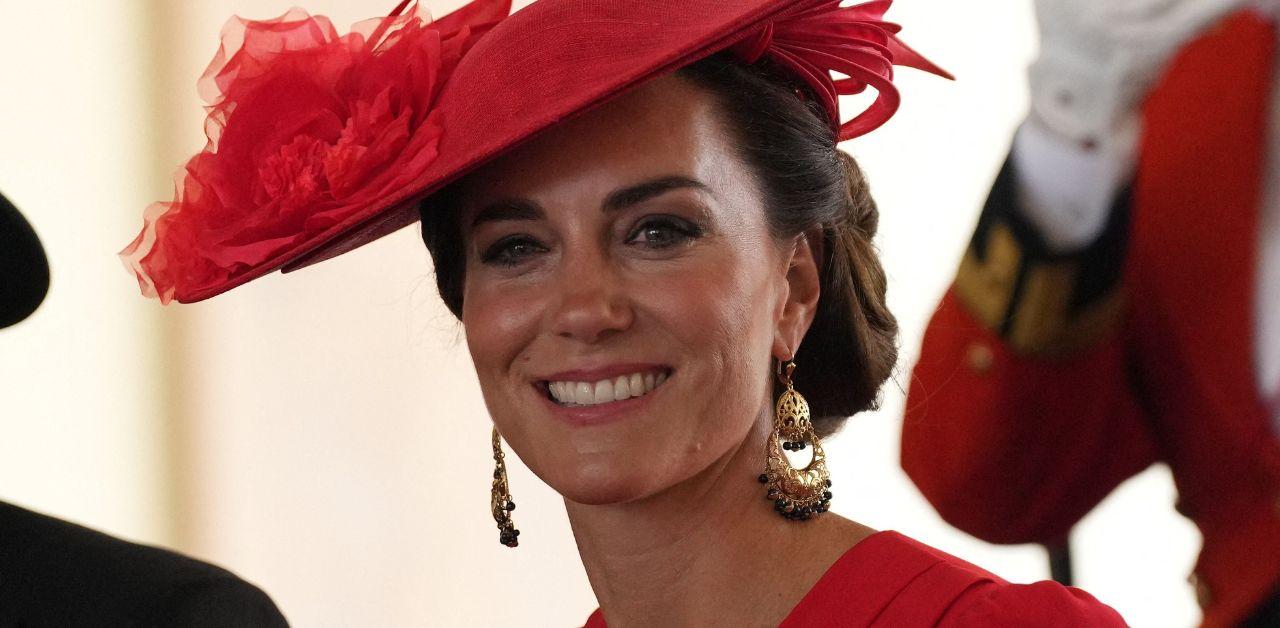 Kate spent two decades learning from the monarch and preparing for her future role as the Queen of England, and William discussed the pair's special bond in his farewell statement to Elizabeth.
"I, however, have lost a grandmother," William wrote in a heartfelt message. "And while I will grieve her loss, I also feel incredibly grateful. I have had the benefit of The Queen's wisdom and reassurance into my fifth decade. My wife has had twenty years of her guidance and support. My three children have got to spend holidays with her and create memories that will last their whole lives."
"She was by my side at my happiest moments. And she was by my side during the saddest days of my life. I knew this day would come, but it will be some time before the reality of life without Grannie will truly feel real," the Prince of Wales shared.