Prince William Turned 'Bright Red' When Princess Diana Gave Him a Risqué Birthday Cake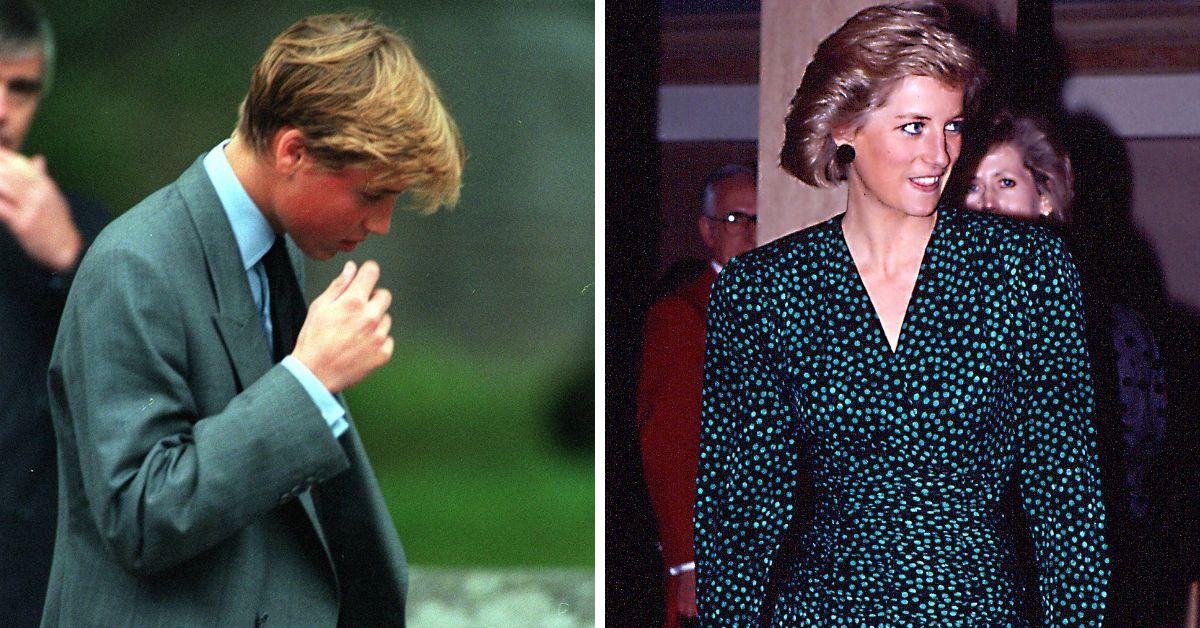 William, Prince of Wales, turned 41 on June 21, and with over 40 birthday celebrations to look back on, he likely instantly remembers the one where his mother, Diana, Princess of Wales, jokingly made him blush.
Former Buckingham Palace chef Darren McGrady told an outlet, "I came into work that morning and went down to the refrigerator, opened the door, and I was just confronted with the biggest pair of b**** I've ever seen in my life," the cook explained when seeing the design of the cake Diana had custom-made for William.
Article continues below advertisement
McGrady continued, "The Princess loved embarrassing people in the nicest way, in a fun way, whether it was telling a dirty, risqué joke — which usually got me. William just went bright red."
Diana's bawdy humor was a notorious and endearing trait that many remember about her. As The Royal Observer previously reported, the one-time future queen sent provocative greeting cards to the King of Greece that were filled with suggestive innuendos, which were all part of the princess' sometimes titillating sense of humor.
After being surprised with an unforgettable cake, the prince's entry into his teenage years also featured appearances from '90s supermodels Claudia Schiffer, Naomi Campbell and Christy Turlington. All three were good friends of the princess, and they rearranged their schedules to make the impromptu visit.
Article continues below advertisement
The chef also let it slip that his employer, from 1993 until her tragic death in 1997, could not cook. He added, "I actually put cling film on with a little sticky note with a number two on it, and that told her to put it in the microwave and press two. That's just how bad she was at cooking."
Diana always made sure that William and Prince Harry had special birthday celebrations, even after her separation from the then-Prince Charles in 1992. It is understood that the young princes' would have two different parties, one from each parent, starting in 1993 and until Diana passed away.
Although Harry may have surprised William with a card or gift for his 41st date of birth, it is unlikely it did anything to cool the feud they are currently mired in.
But it is almost certain the heir to the throne gave a few thoughts to his departed mother and her wicked sense of humor on his special day.
Article continues below advertisement