Did Kate Middleton Steal Meghan Markle's Look for Eurovision 2023? See the Convincing Evidence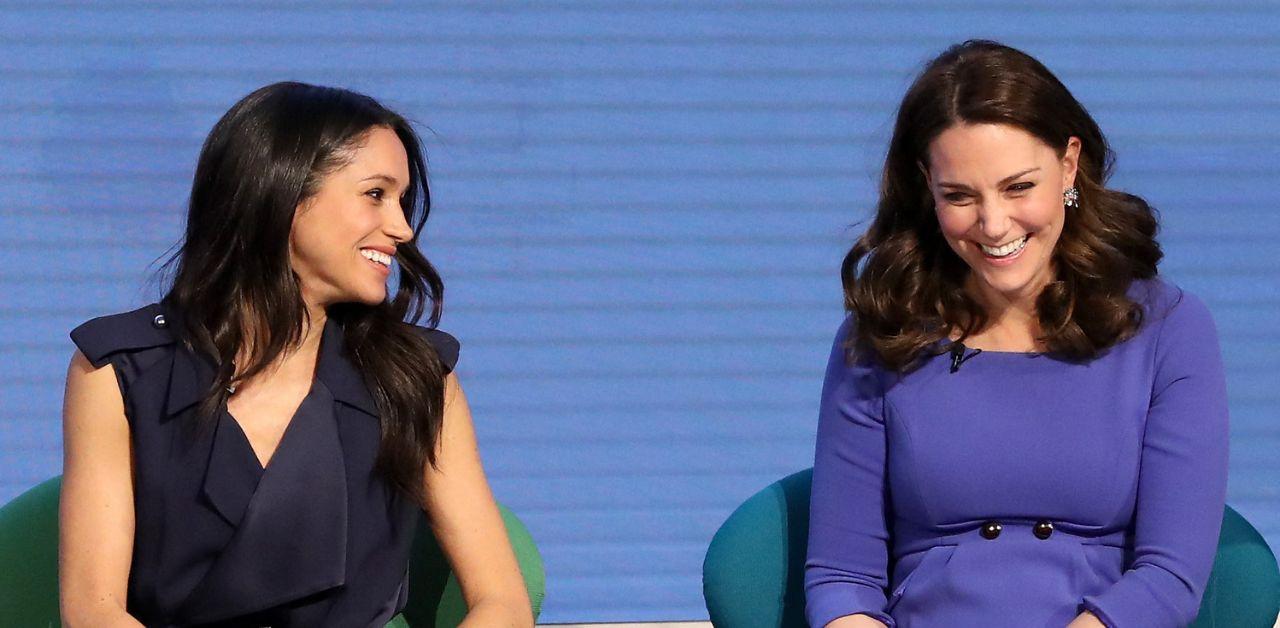 Kate Middleton wowed Eurovision fans after she participated in the finale video. The Princess of Wales was seen wearing an off-the-shoulder blue chiffon gown designed by Jenny Packham. However, some viewers noticed the similarities between Kate's ensemble and Meghan Markle's 2022 NAACP Image Awards outfit. Meghan was seen sporting a sapphire dress by Christopher John Rogers with the same silhouette.
"So when will Kate stop copying Meghan? She copied Diana throughout 10 years of her marriage and now she has started with Meghan? This is absolutely madness," someone wrote on Twitter.
Another person added, "Kate copied Meghan's entire look!" Someone else said, "Kate even copied Meghan's hairstyle."
Article continues below advertisement
This wouldn't be the first time Kate was accused of using fashion as a way to shade Meghan. The Royal Observer previously reported the duchesses argued over who was able to wear Erdem pieces while attending official events, and during Commonwealth Day, Kate was spotted wearing an outfit from the British fashion label.
Prior to her engagement, the Suits star was often seen in Erdem, but once she became a duchess she wasn't given the privilege of receiving clothes from the brand, but Kate was, and it became tense between them. A source shared that the actress complained, saying Kate "wasn't even [the] Queen."
Article continues below advertisement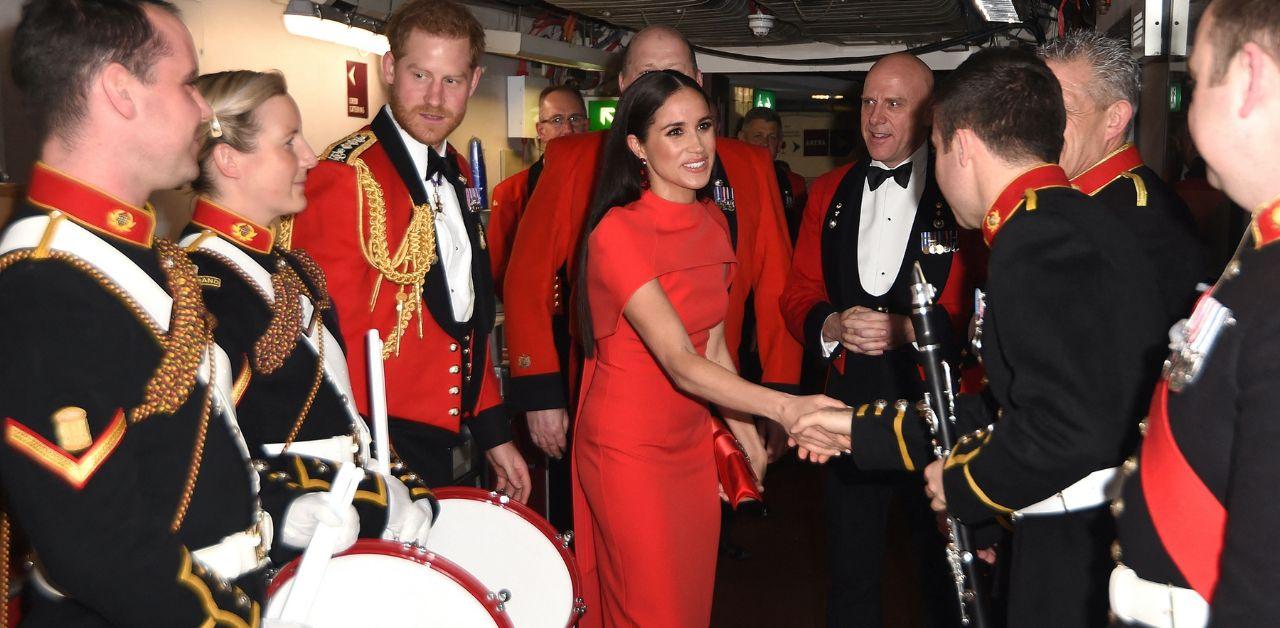 The pair continued to clash throughout Meghan's time in the U.K. "She was dazzled by the worldwide fame that being a princess would bring, but she was shocked by the palace protocol and by the fact that she was not and never could be first in the pecking order," a staffer confessed. "She hated being a second-rate princess – second to Catherine Middleton, I mean. She thought she would be living in Windsor Castle, for example, and just couldn't believe it when she and Harry were given Nottingham Cottage on the grounds of Kensington Palace."
Although Kate subtly shaded Meghan at the public gathering, the Duchess of Sussex threw Kate under the bus during her December docuseries Meghan & Harry.
"I was a hugger and have always been a hugger. I didn't realize that that was really jarring for a lot of Brits," Meghan said in reference to her first impressions of Kate. "I guess I started to understand very quickly that the formality on the outside, carried through on the inside."