Queen Elizabeth Would Be 'Overjoyed' If Kate Middleton & Prince William Had Another Child: Report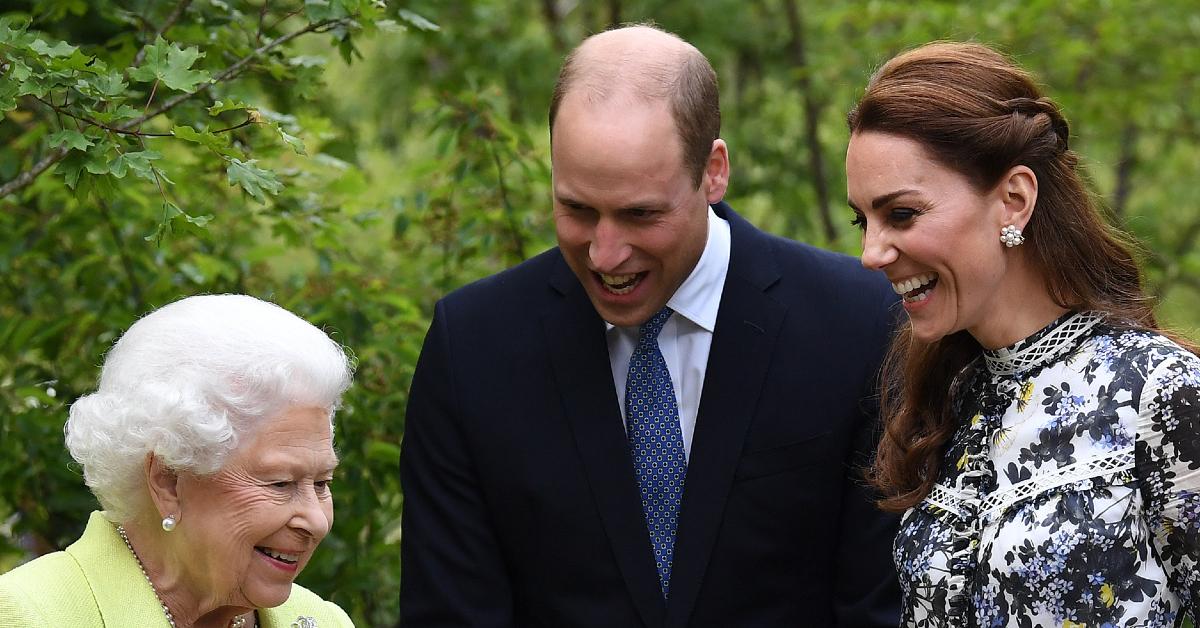 Even though it seems like Kate Middleton and Prince William are a happy family of five, Queen Elizabeth wouldn't mind if the couple popped another kiddo out.
Article continues below advertisement
An insider reportedly said Kate told the 95-year-old about her plans to have another child, and she was apparently "overjoyed," The Express noted.
Article continues below advertisement
"I don't think Kate and William have ever ruled out the possibility of baby number four," he told OK! magazine. "Their children really bring out the best in them and Kate is a natural mother and very doting with children. With Kate, despite her focus on her royal duty, her family still comes first. I wouldn't be surprised if they decided on another baby."
Article continues below advertisement
This past summer, the brunette beauty, 39, seemed MIA from the spotlight, and some people speculated that was because she was expecting baby No. 4.
"I think this is a few people mischief-making, asking where the royal are," royal expert Russell Myers said. "Well, I can exclusively reveal probably nothing. I think that the Duchess isn't pregnant, I think that some people have been asking the question of where has Kate been? But where the truth really lies is they have been on holiday."
Article continues below advertisement
He continued, "The Cambridge often go take the time out. There is normally an agreement between the press and the royals of if they are on holiday the kids don't get followed around. The photographs leave them alone during the holidays, they have been up in Norfolk. They have been chilling out, they have been up to see Granny in Scotland."