Kate Middleton Tackles Sporty Activities While Visiting Windermer Adventure Training Centre With RAF Cadets — Pics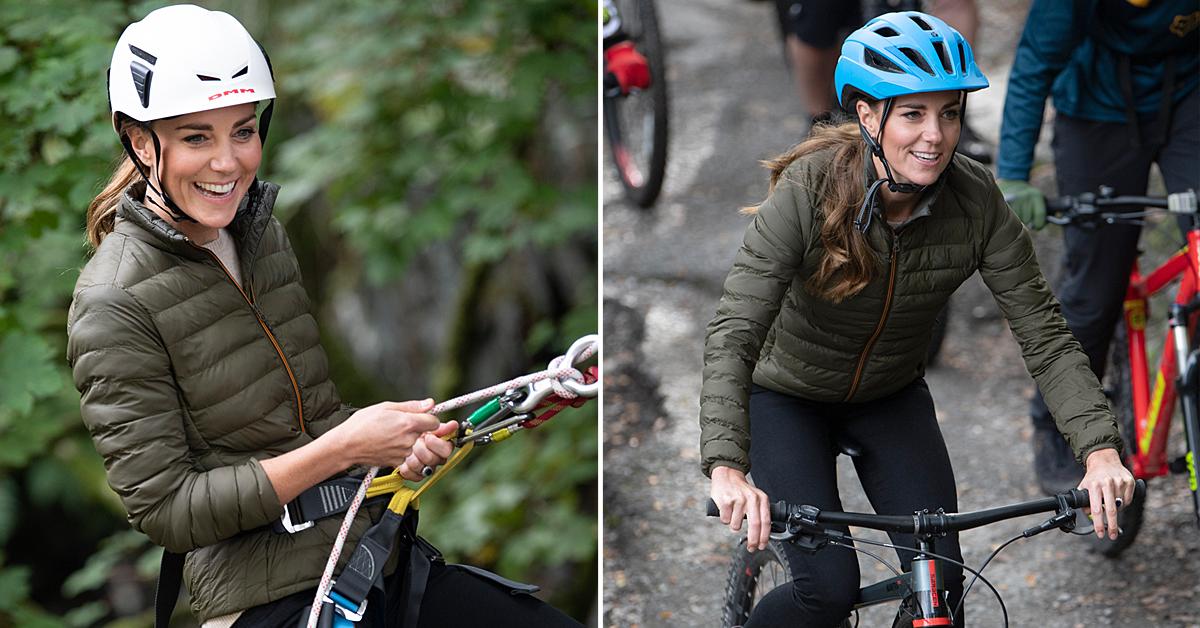 She's one sporty chick! Kate Middleton engaged in several activities while visiting the Windermer Adventuyre Training Centre with RAF Cadets on Tuesday, September 21.
Article continues below advertisement
The mom-of-three went mountain biking and abseiling during her outing — and it looked like she had the best time.
Article continues below advertisement
Scroll through the gallery below to see more shots!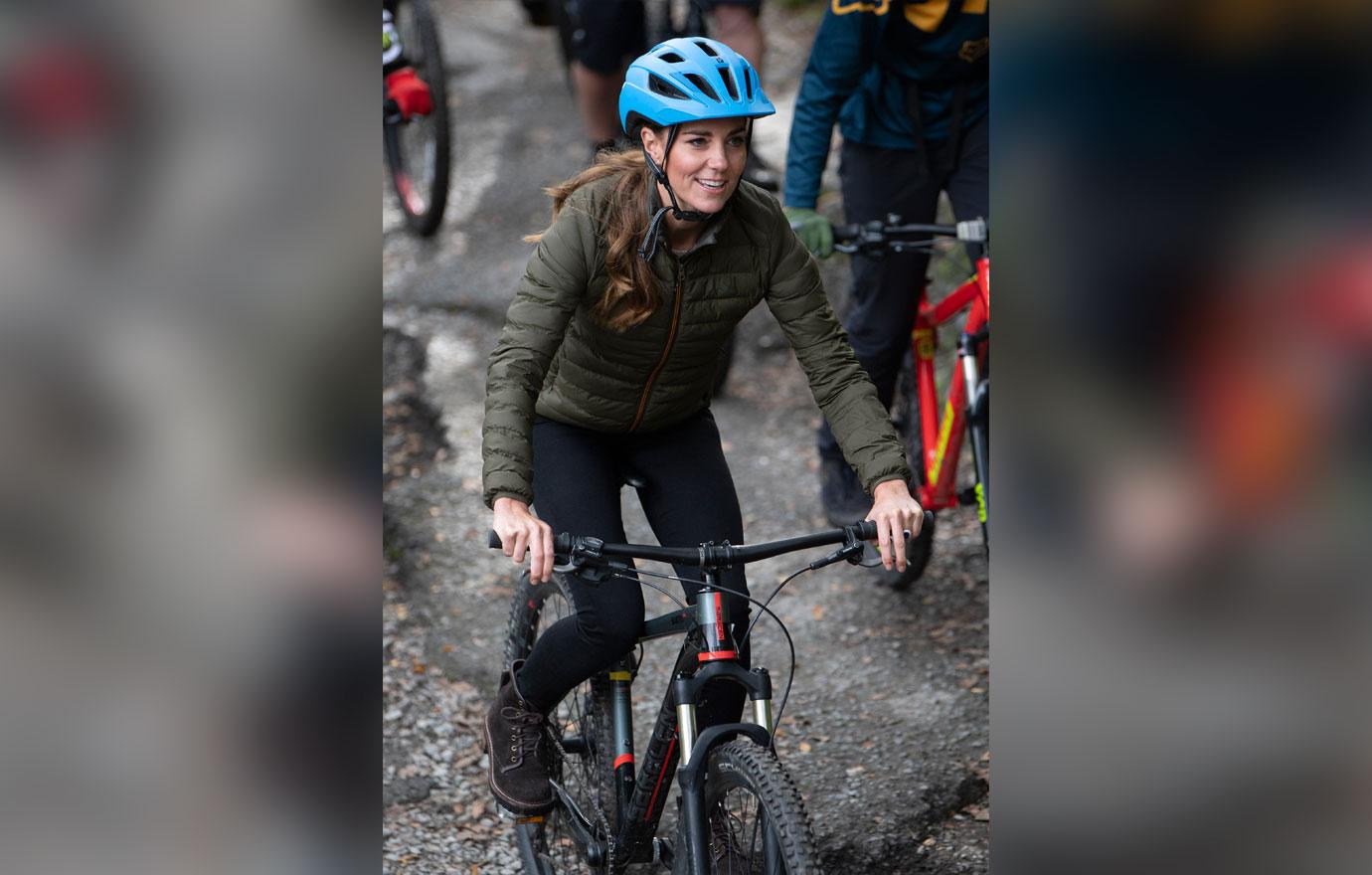 The brunette beauty looked ready to go, as she was wearing a puffy jacket, black boots and blue helmet for her ride. According to the palace, Kate, 39, "passionately believes that spending time outdoors plays a pivotal role in children and young people's future health and happiness, building foundations that last over a lifetime by encouraging active exploration and the opportunity to form and strengthen positive relationships."
Article continues below advertisement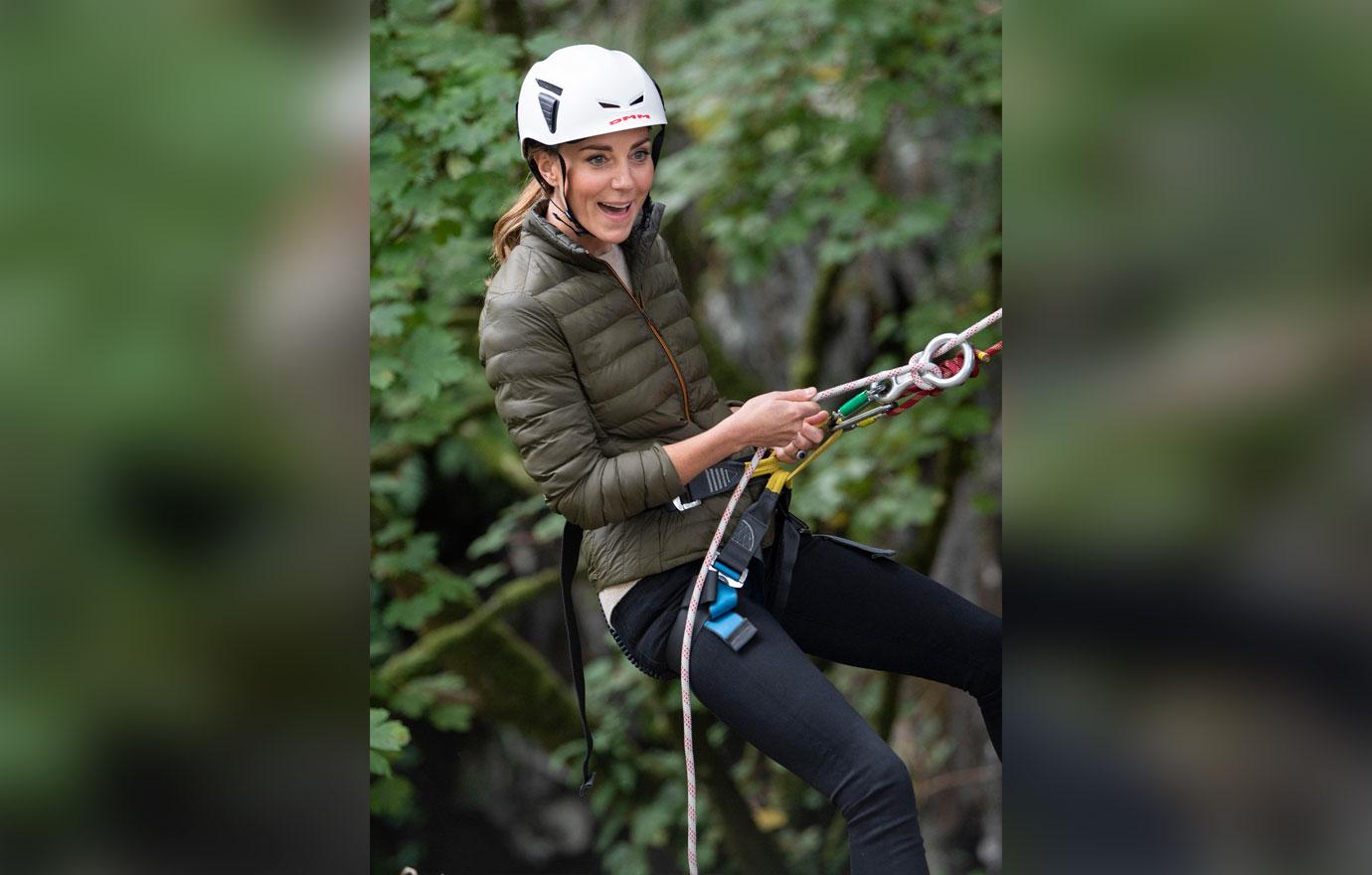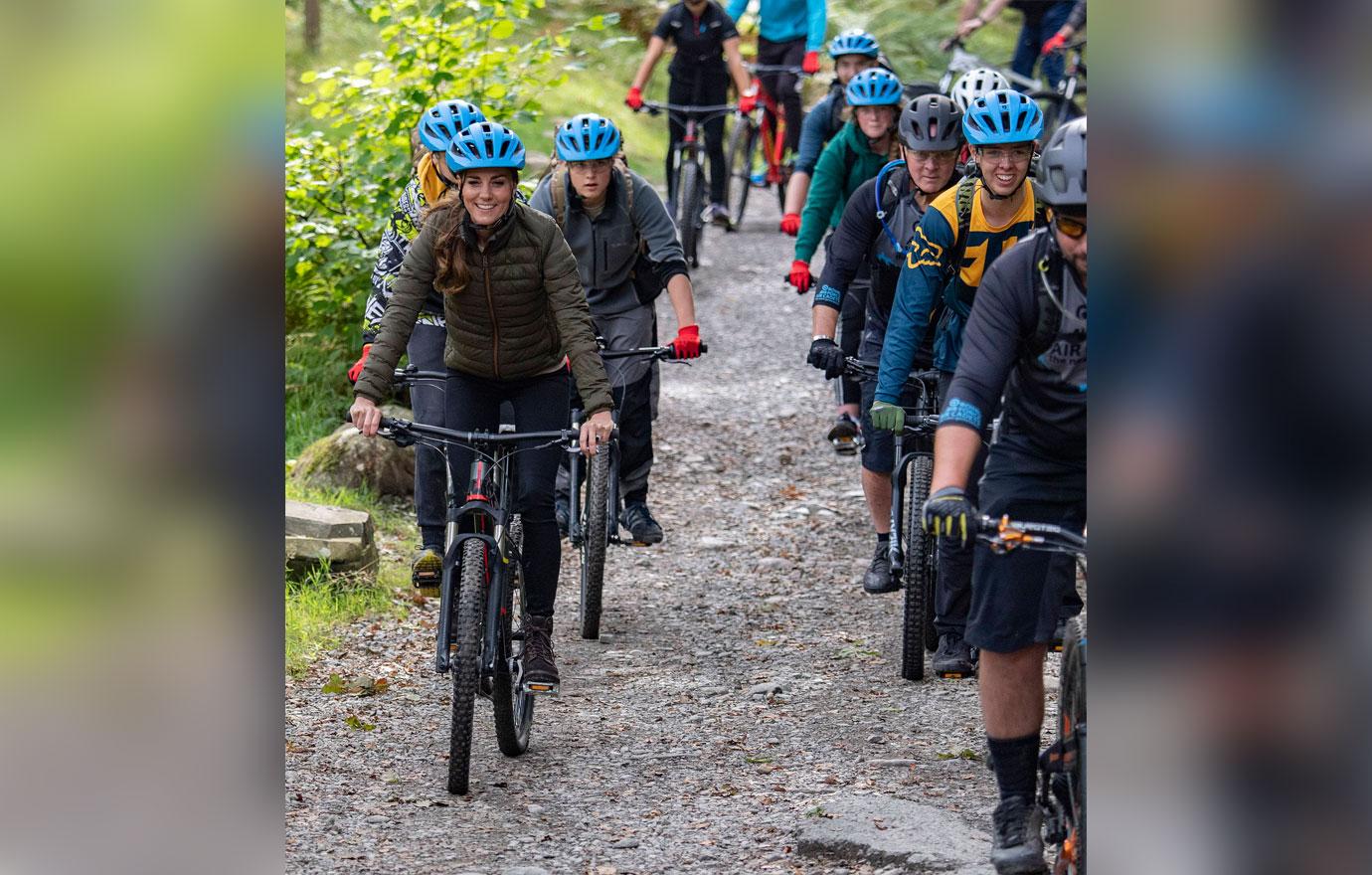 Later that day, Kate went to the lake with a group of many Holocaust survivors, where she heard about their stories from that terrible period of time.
"Following the atrocities experienced in the concentration camps in 1945, a group of 300 child Holocaust survivors came here, to the Lake District, to heal from the trauma of their childhood experiences.This group of children were called the 'Windermere Children,'" a post read via Instagram. "I wanted to be able to meet some of the survivors Ike and Arek in person to hear their stories; about how they went on to create their own companies, write a book and to this day, still sneak in the odd round of golf. It was so powerful to hear how their time in the Lakes enjoying outdoor recreation, sport and art therapy, allowed them to be able to begin to rebuild their lives and eventually, their families here in the UK."
Article continues below advertisement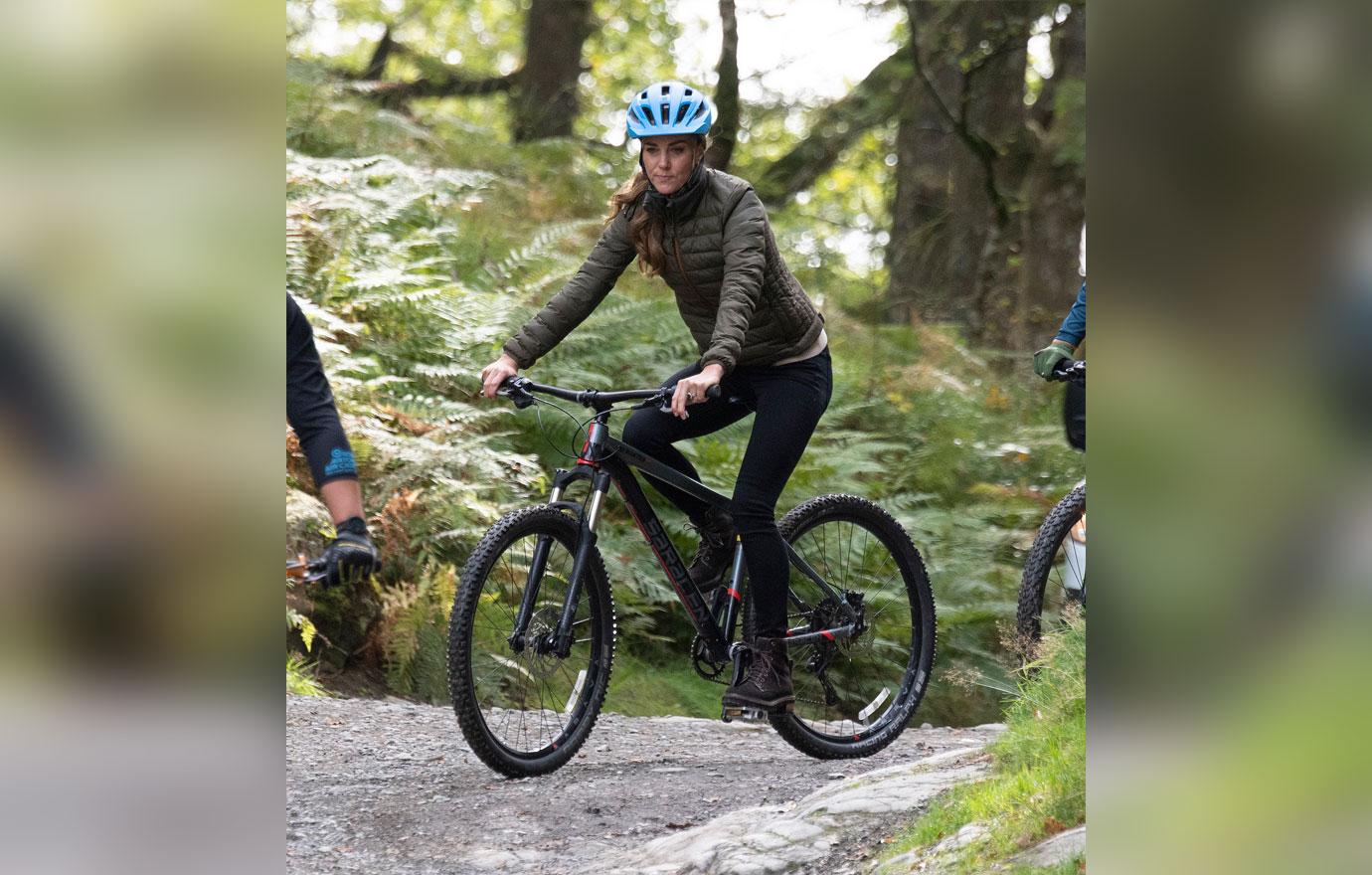 Of course, people appreciated Kate's act of kindness.
One person wrote, "Thank you for sharing the significance of the lake district and the stories of the Holocaust survivors. It was lovely meeting Ike and Arek and hearing about their dreams and aspirations ✨✨✨," while another added, "Dear Kate, you truly are a Queen! ❤️👏."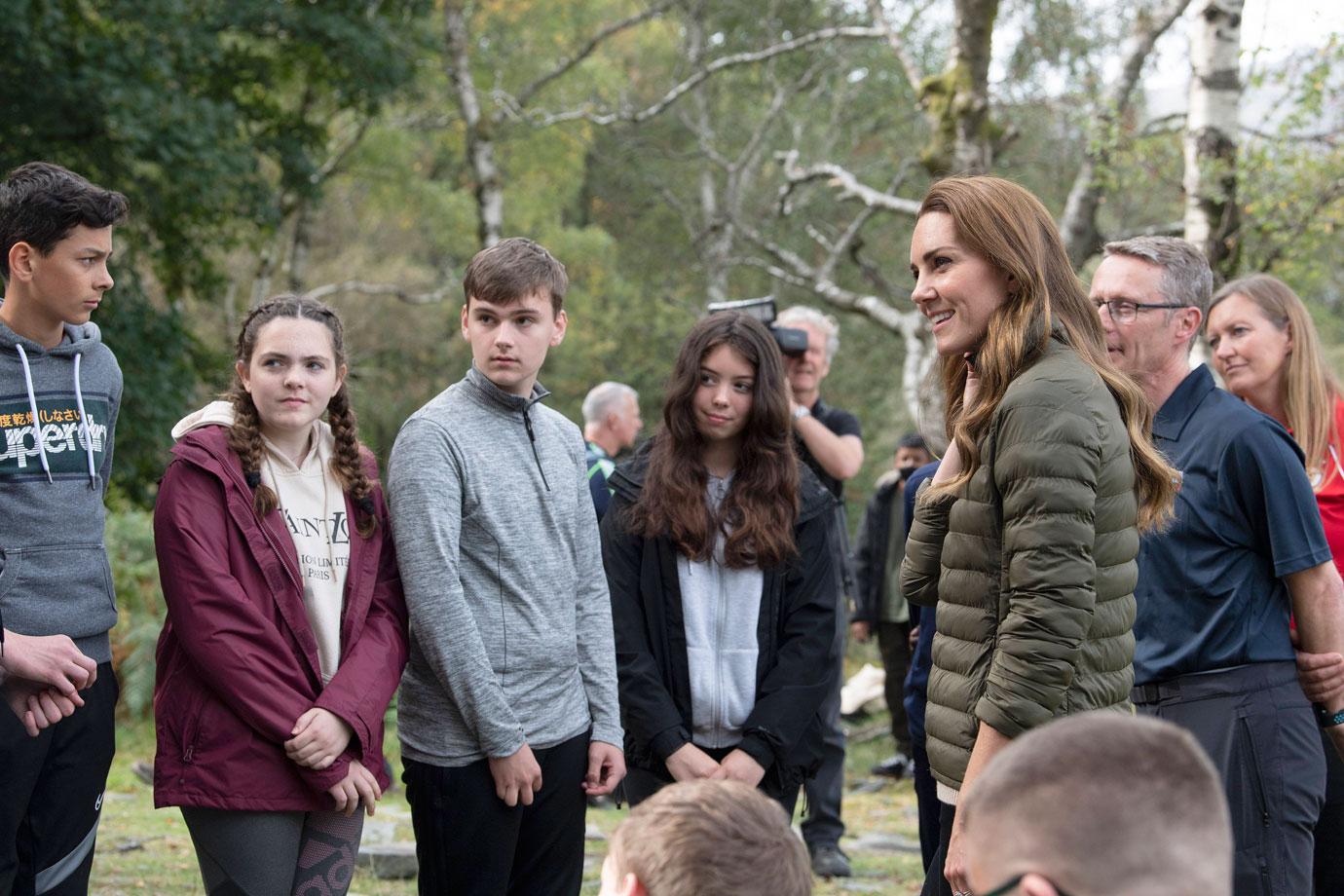 A third user added, "William and Catherine are the jewels of the royal family ❤️." They sure are!