Kate Middleton & Prince William May Move To Windsor To 'Help' Queen Elizabeth & Be 'Close' To Prince George's Potential New School, Expert Says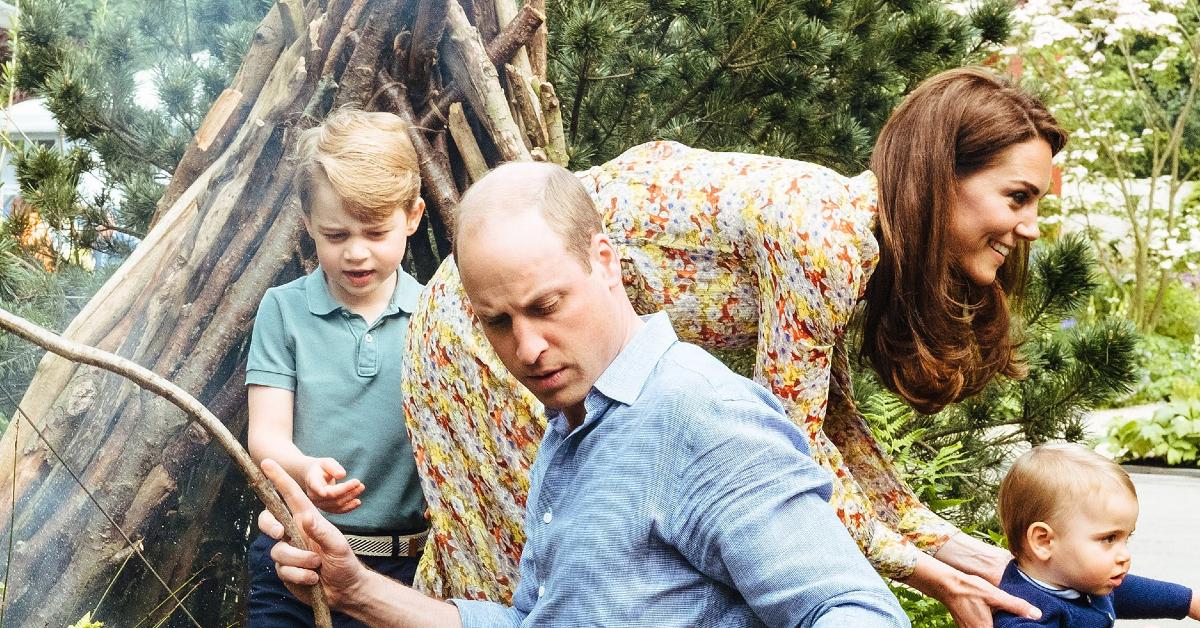 There has been talk that Kate Middleton and Prince William may move to Windsor, and now Susan Logue believes there's a perfectly good reason why they'd want to uproot their lives.
Article continues below advertisement
"It might be several reasons they'd want to move. One to help the Queen. Two, to be near Kate's parents and three, If Prince George goes to Eton, they'll be close to the school," she said on Us Weekly's "Royally Us" podcast. "I can actually see them moving to Windsor or onto the property somewhere close to the Castle."
"It makes sense," host Molly Mulshine added. "Windsor is beautiful and it is the most adorable little town. It would make total sense."
Meanwhile, Dr. Ed Owens believes there's another explanation.
Article continues below advertisement
"Since the Megxit moment of almost 18 months ago, the Cambridges have been trying to redefine themselves and elevate their public images," he explained to The Express. "The problem with being at Anmer Hall was that they were pretty out of the public eye."
"Obviously they've always had their apartments at Kensington Palace, that's been their London base, but moving to the South East and the Windsor area represents an opportunity to elevate their public image, to make themselves more visible," he added. "They're clearly trying to associate themselves with the Queen, present themselves as supportive individuals and also associate themselves with this very historic site that's been important for the monarchy for a long time."
Article continues below advertisement
Right now, the pair currently split their time between Kensington Palace and their country Amner Hall home.
Article continues below advertisement
"I see Charles using Buckingham Palace for a formal residence, perhaps opening it more," expert Marlene Koenig said. "Only using it for formal moments. He just lives down the street at Clarence House. I see William and Catherine staying at Kensington Palace for a while and even if Charles did move into Buckingham Palace, there's a possibility the Cambridges would move into Clarence House. But these days everything is so easily accessible."