Kate Middleton, Prince William & Their 3 Kids Enjoy Lunch At A Pub: 'It Was Amazing To See How Down-To-Earth They Were,' Eyewitness Says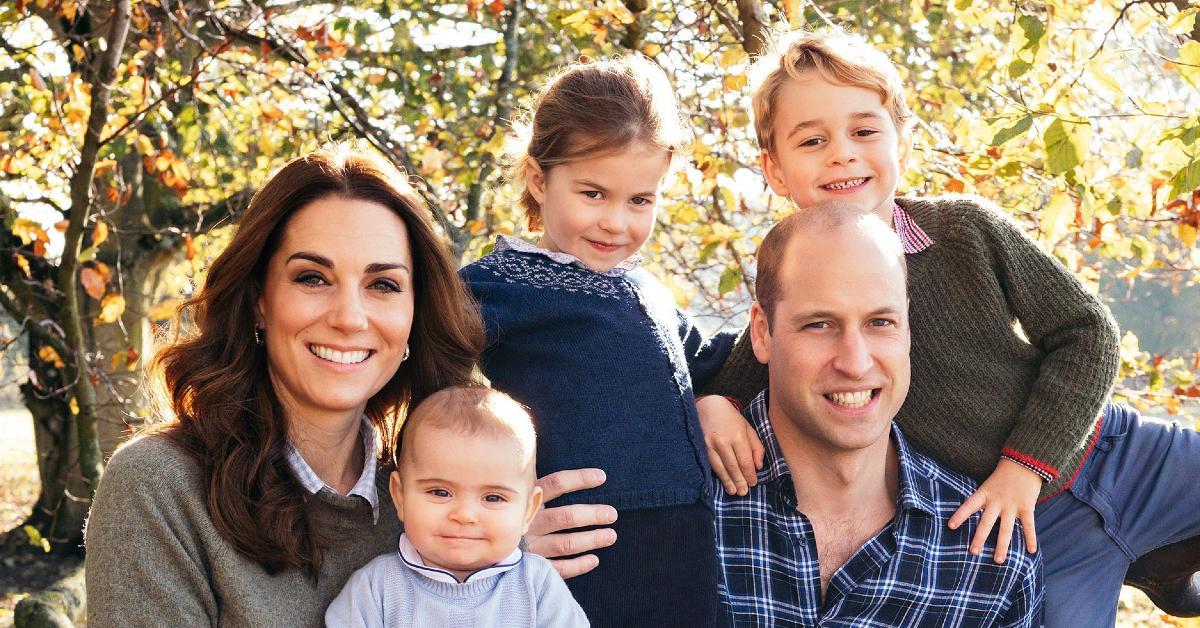 Royals, they're just like us! Prince William, Kate Middleton, and their three kids, Prince George, Prince Louis and Princess Charlotte, were spotted eating at a pub in Norfolk, England, on Sunday, September 26, The Sun reported.
Article continues below advertisement
According to the outlet, the family-of-five was spotted eating a wooden table, where they were also joined by a black spaniel.
William, 39, donned a blue sweater, while his wife wore a similar top and beige bottoms.
George, 8, wore a green T-shirt, while Charlotte, 6, sported a blue top and Louis, 3, wore a blue sweater.
Article continues below advertisement
The group looked like they were enjoying their burger and chips.
"It was amazing to see how down-to-earth the family were," an eyewitness noted. "It would have been easy to miss them — and just assume they were any other family. They were laughing and chatting and clearly enjoying each other's company."
Article continues below advertisement
The witness added, "They were eating outside, I suppose because it was easier for the children. There was no security around, just them chilling like any other family. Wills had a burger and chips. They had their pet dog, a spaniel with them, and they were all laughing. There was one particularly touching moment where one of the children got upset because their food was too hot. William was so fast to reassure them and sort them out. It was fantastic to see."
Article continues below advertisement
"[Kate and William] are also very good at rolling up their sleeves and helping out with school events: sports days, fundraisers and that sort of thing," a source shared. "They try to be just like normal parents with normal parenting challenges."
"Table manners, thank you letters, little courtesies are being drilled into the children so they become automatic," the insider explained. "If George has been naughty, and he has been on occasion, Kate and William are good at explaining to him the rights and wrongs of what's happened."