Game, Set, Match! Kate Middleton Plays Doubles Alongside U.S. Open Champ Emma Raducanu — See Photos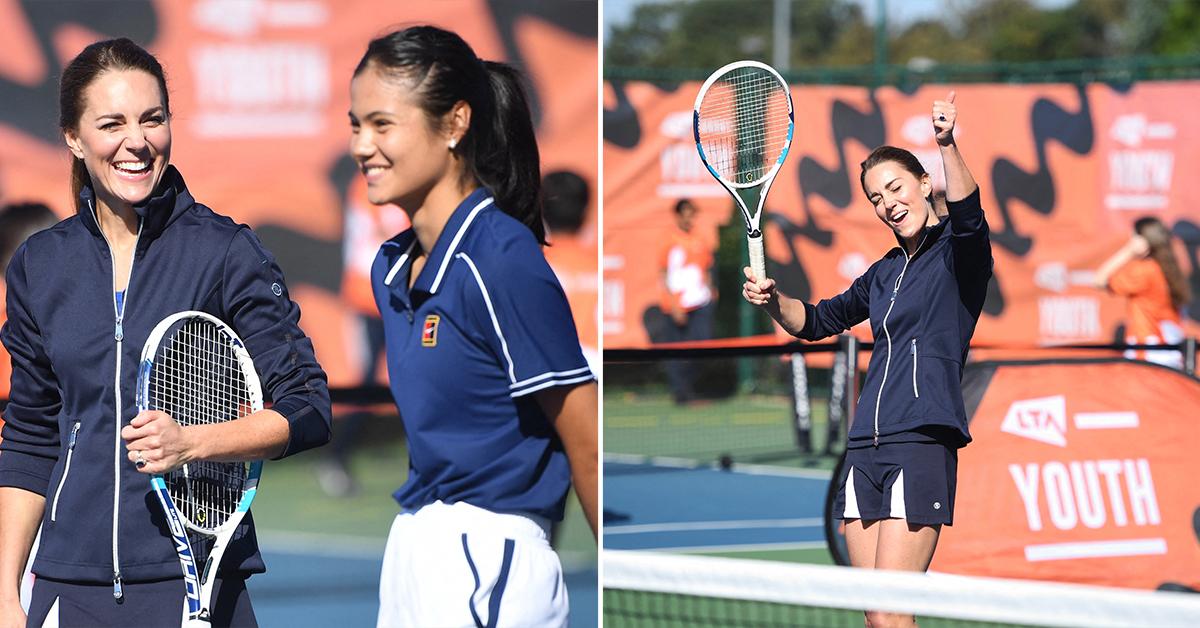 After gushing over Emma Raducanu's win at the U.S. Open earlier this month, Kate Middleton got to play with the athlete when she visited the National Tennis Centre in London on Friday, September 24.
Article continues below advertisement
Article continues below advertisement
Scroll through the gallery below to see the photos!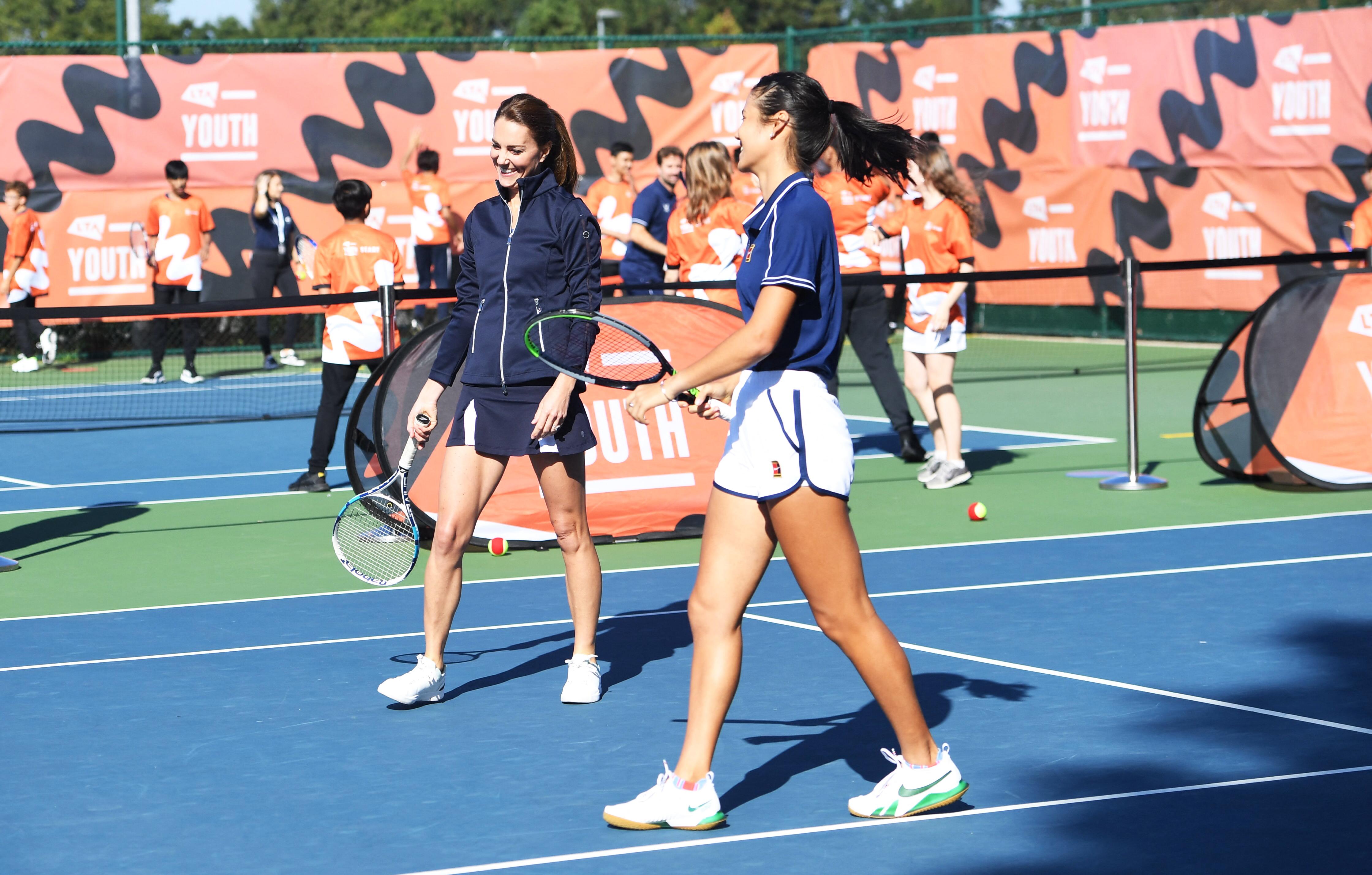 The royal looked sporty, as she wore a blue jacket and matching tennis skirt with white shoes, while the rising star sported a blue shirt with white shorts and white kicks.
Tennis stars Joe Salisbury, Alfie Hewitt and Gordon Reid were also in attendance and got to meet Kate.
Article continues below advertisement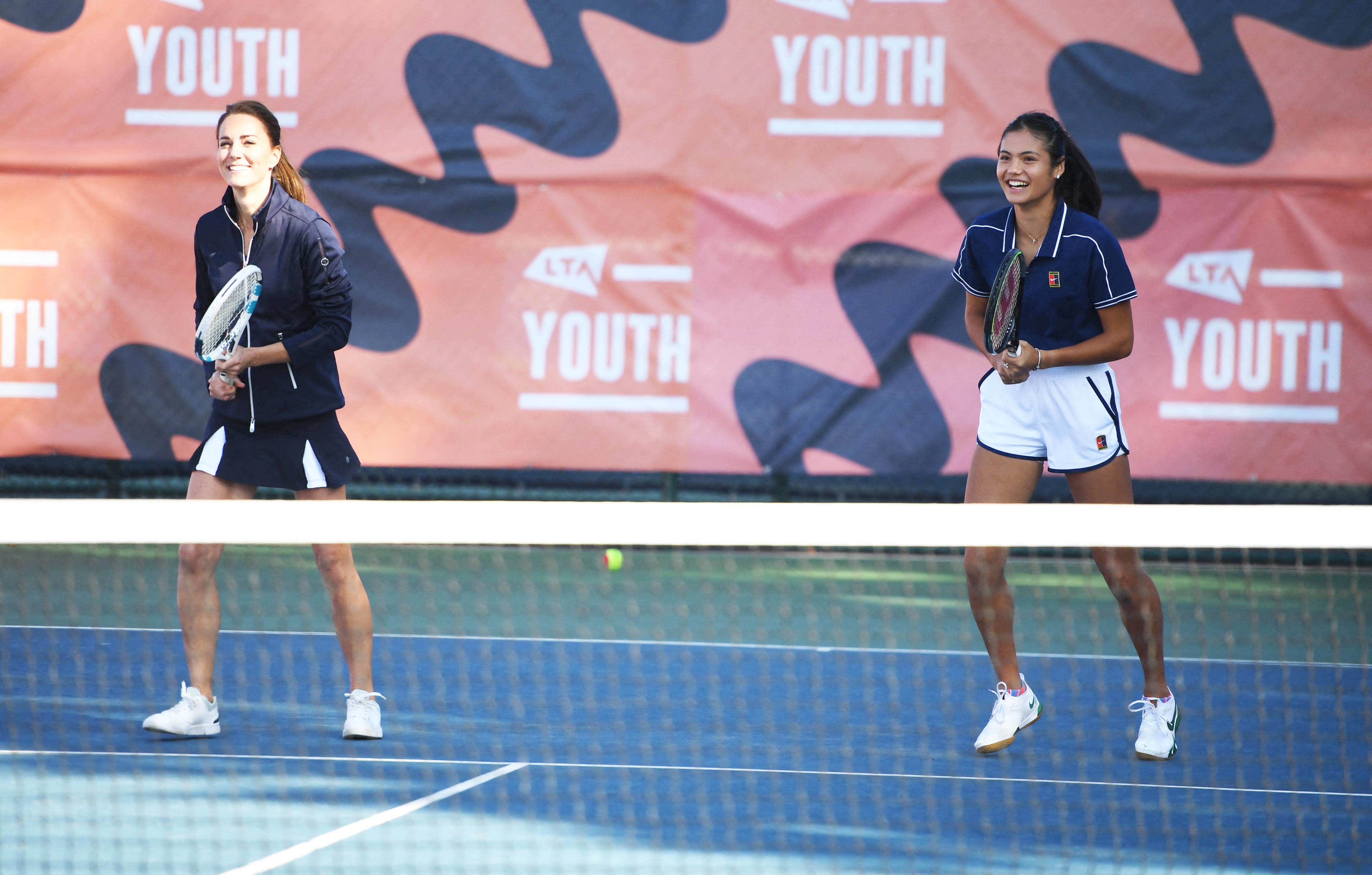 The 18-year-old was impressed with her partner, as she told reporters that Kate's "forehand is incredible."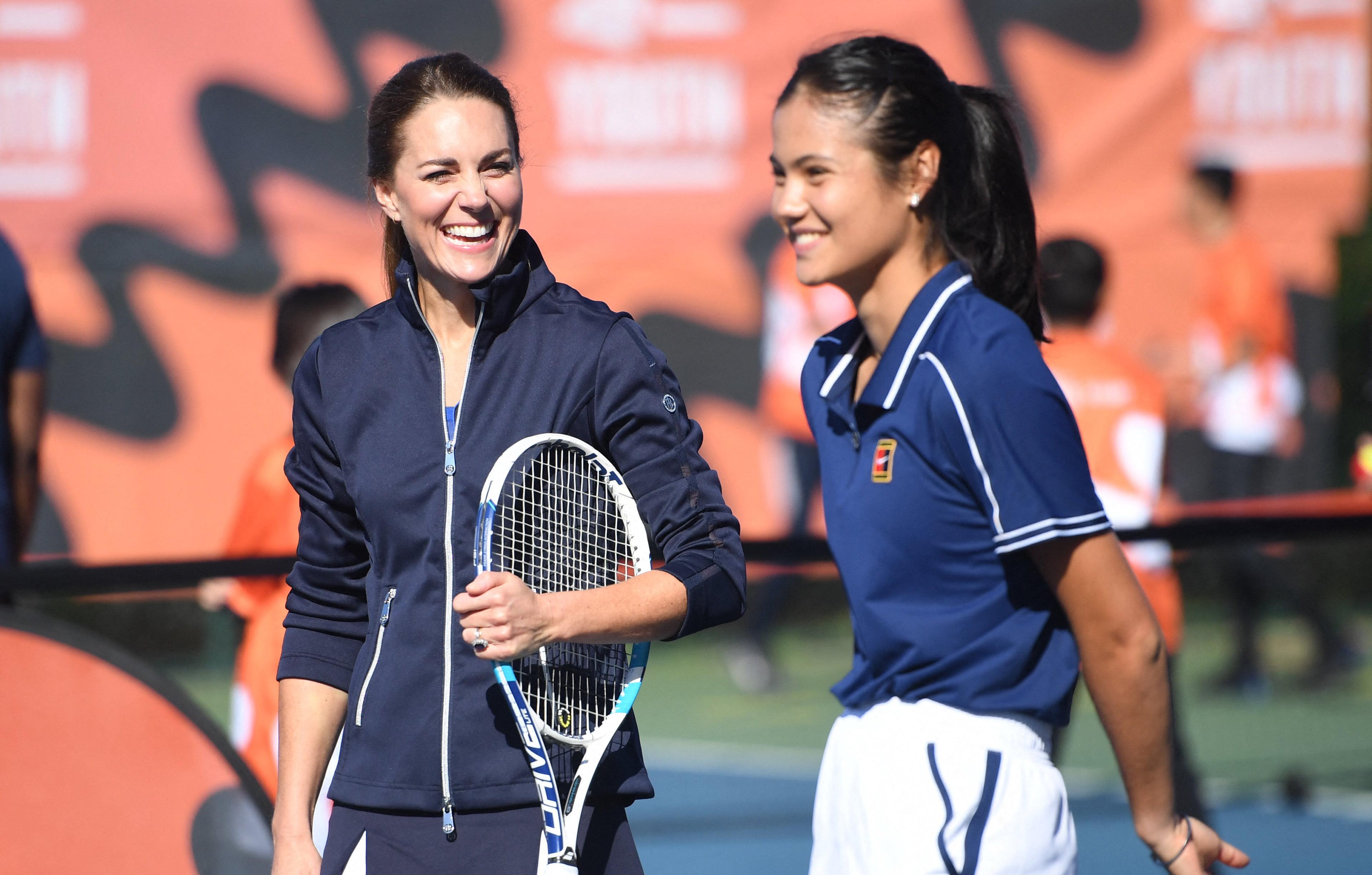 "In the presence of champions. Congratulations @EmmaRaducanu, @joesalisbury92, @alfiehewett6 and @GordonReid91 on your incredible achievements in this year's #USOpen. We are all so proud of you!" the Duke and Duchess' Twitter account captioned a photo of Kate with the athletes.
Article continues below advertisement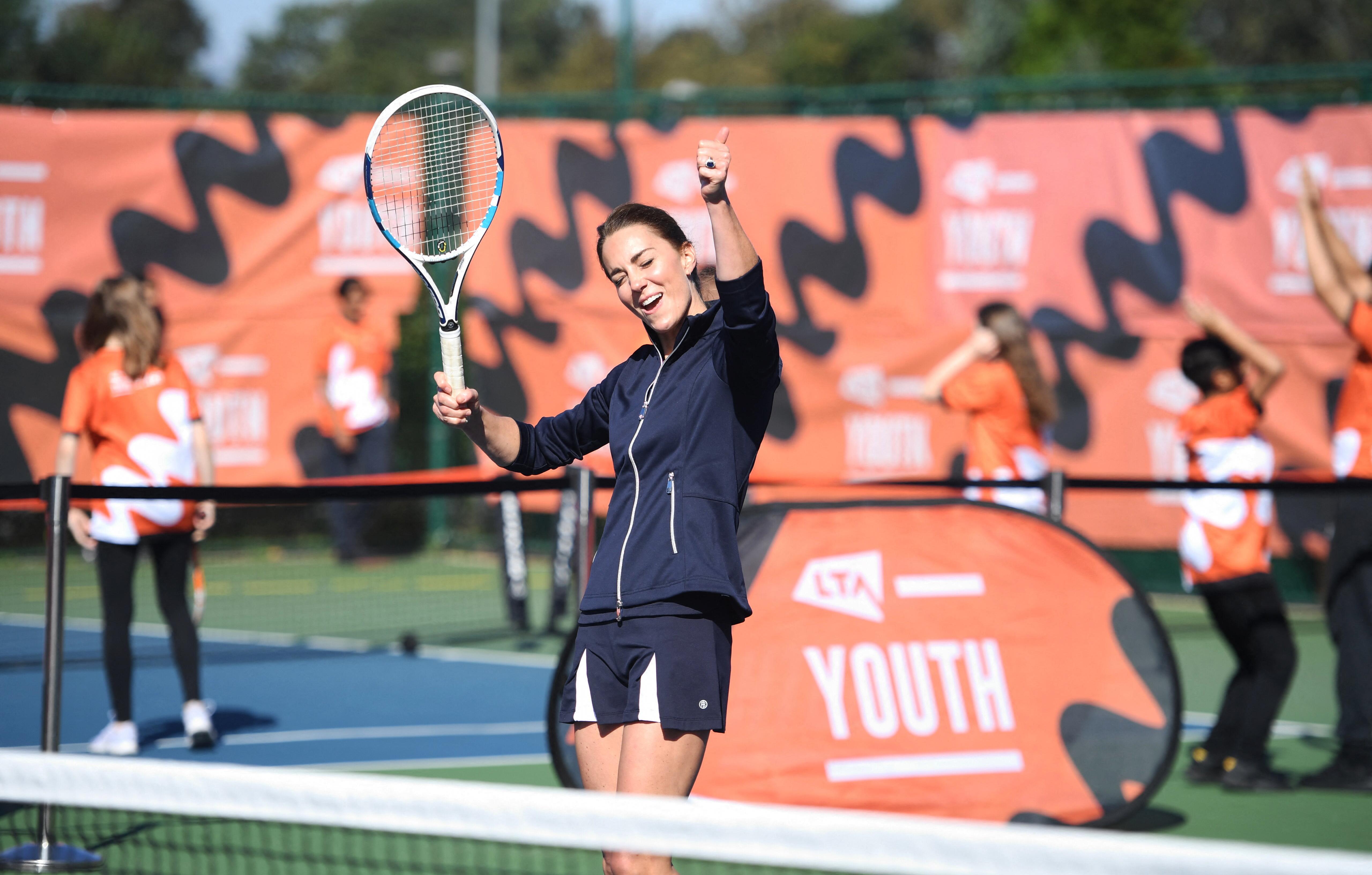 She scores! The mom-of-three looked happy as a clam as she must have scored a point in the match.
"Her Royal Highness is passionate about supporting grassroots tennis and encouraging young people from all backgrounds to become involved in the sport," Kate's office said.
After Raducanu won her match and made it to the finals, Kate tweeted: "What an incredible achievement at this year's #USOpen @EmmaRaducanu! We will all be rooting for you tomorrow. Wishing you the best of luck! C."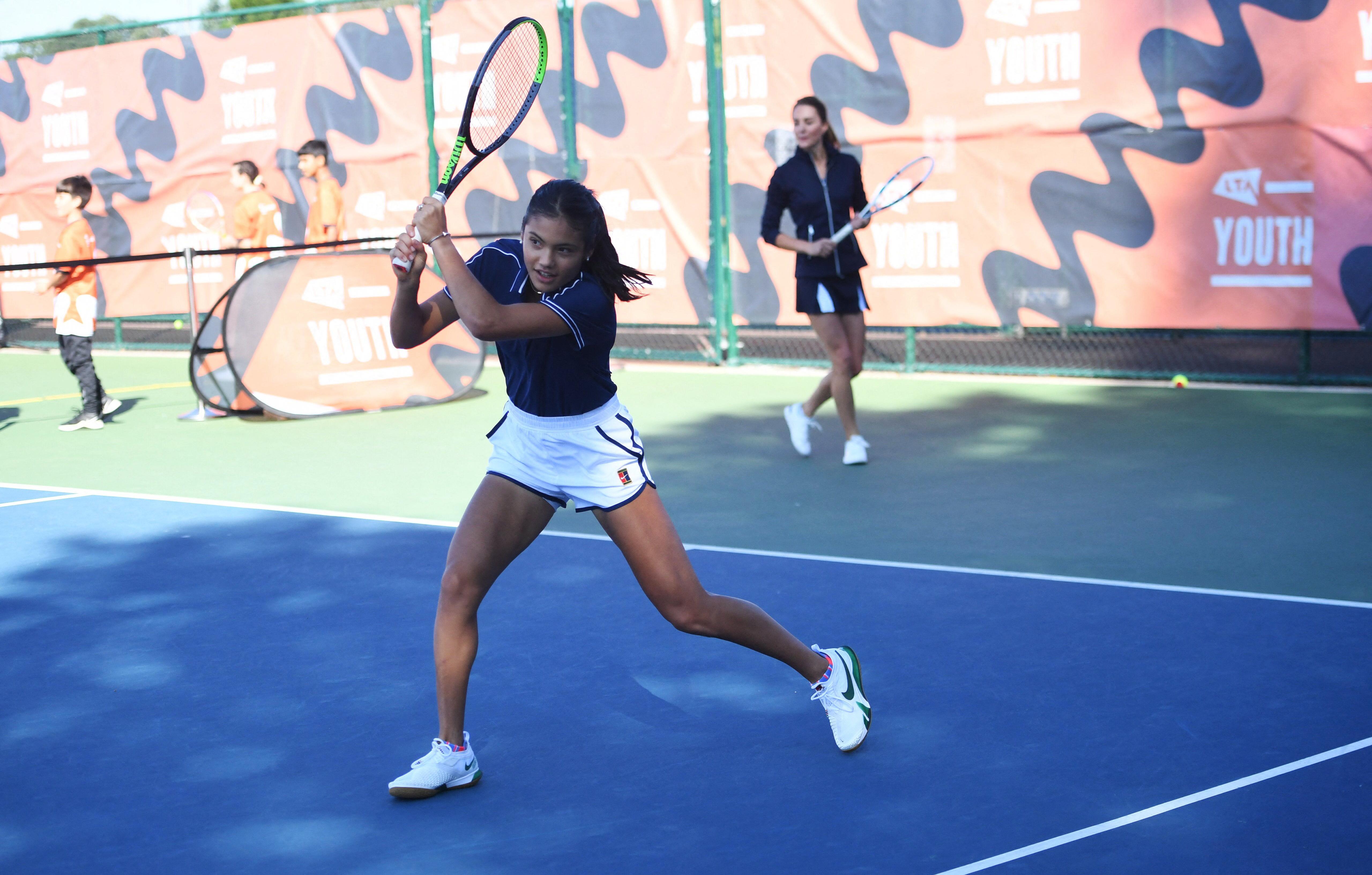 Raducanu — who won against Leylah Fernandez, 19 — was in awe of her achievement.
"It obviously means a lot to be the first in the final for so long. Crazy, cool. To be here in New York for three weeks is just absolutely mind-blowing for me," she said. "Honestly, right now I'm just thinking of the game plan, how to execute. That's what's landed me in this situation. It hasn't been focusing on who's expected to win this match or that one. I think it's just taking care of the day. That's what I'm doing quite well at the moment."
After Raducanu beat Fernandez, Kate couldn't help but send well-wishes to the teen.
"Huge congratulations @EmmaRaducanu on your stunning performances and historic Grand Slam victory! Incredible – we are all so proud of you," Kate gushed on September 11. "@LeylahFernandez well done on your amazing achievements at this year's #USOpen, it's been a pleasure to watch. C."