Queen Elizabeth 'Dropped The Hammer' On Meghan Markle & Prince Harry When They Announced They Were Leaving The Royal Family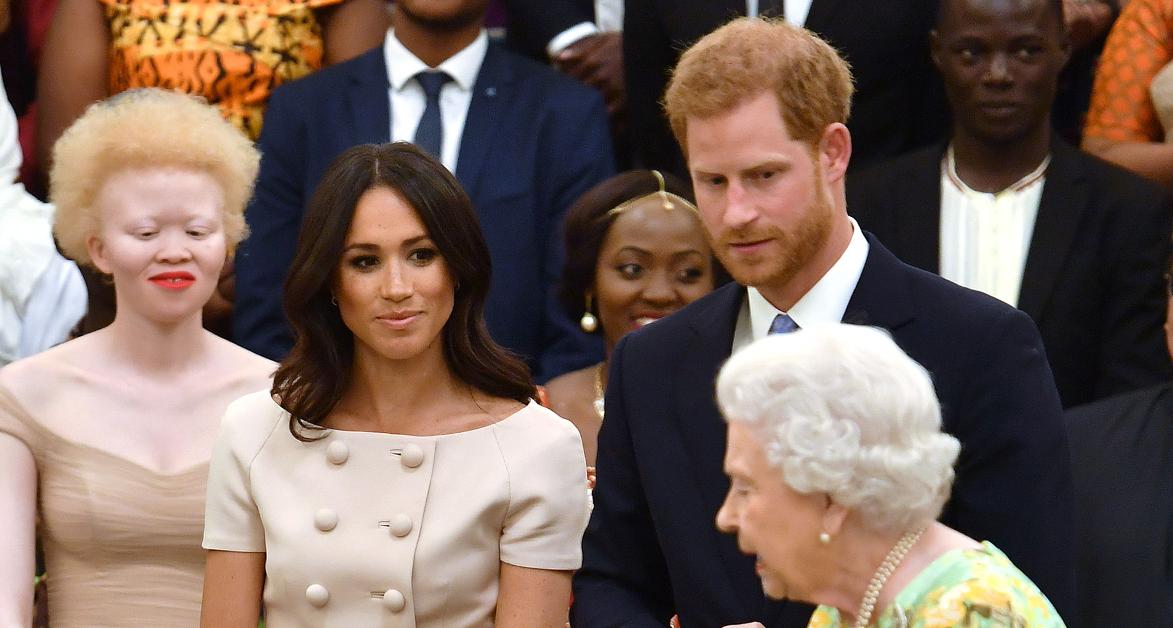 Though Queen Elizabeth seemed to support Prince Harry and Meghan Markle after they announced they were leaving the royal family, things might have been different behind closed doors.
Article continues below advertisement
"The Queen looks like she dropped the hammer on them," Entertainment Tonight host Kevin Frazier said on ABC's documentary, Royal Divide: Harry, Meghan, and The Crown.
"Harry and Meghan have gotten out of a system they don't want to live in anymore, they've gotten everything they want," he added.
Article continues below advertisement
Last year, the pair revealed they were settling on the West Coast, where they would be starting a new chapter in their lives with their children.
Article continues below advertisement
Despite living millions of miles away from his brood, Harry, 36, seems happy that he was on his own.
"Making this move is really scary, like at every possible opportunity the forces that were working against us tried to make it impossible," he said. "Did I expect to find ourselves in this situation so quickly? No. I think we've done a really good job. I have no regrets, it's incredibly sad, but I have no regrets at all because now I'm in a place where I feel like I should have been four years ago."
Article continues below advertisement
"I've learned more about myself in the last four years than I have in the 32 years before that. I have my wife to thank for that," Harry added.
Article continues below advertisement
The red-headed royal shared that his mom, Princess Diana, would have wanted what's best for her son.
"I have no doubt my mum would be incredibly proud of me, I'm living the life that she wanted to live for herself … living life as she wanted us to be able to live," he said. "So not only do I know she's incredibly proud of me, but that she's helped me get here and I've never felt her presence more as I have done over the past year."
Article continues below advertisement
In fact, Diana — who died in a car crash in 1997 — was even looking at real estate in the U.S. before she passed away.
"I feel that is one of the reasons why Harry and Meghan found somewhere in Montecito [was] because that was really one of the areas Diana was looking at," her former voice coach, Stewart Pearce, told The Royal Observer.