'There Is A Silver Lining In All Of This': Prince William & Prince Harry's Upcoming Reunion Will Be 'Emotional,' Royal Expert Predicts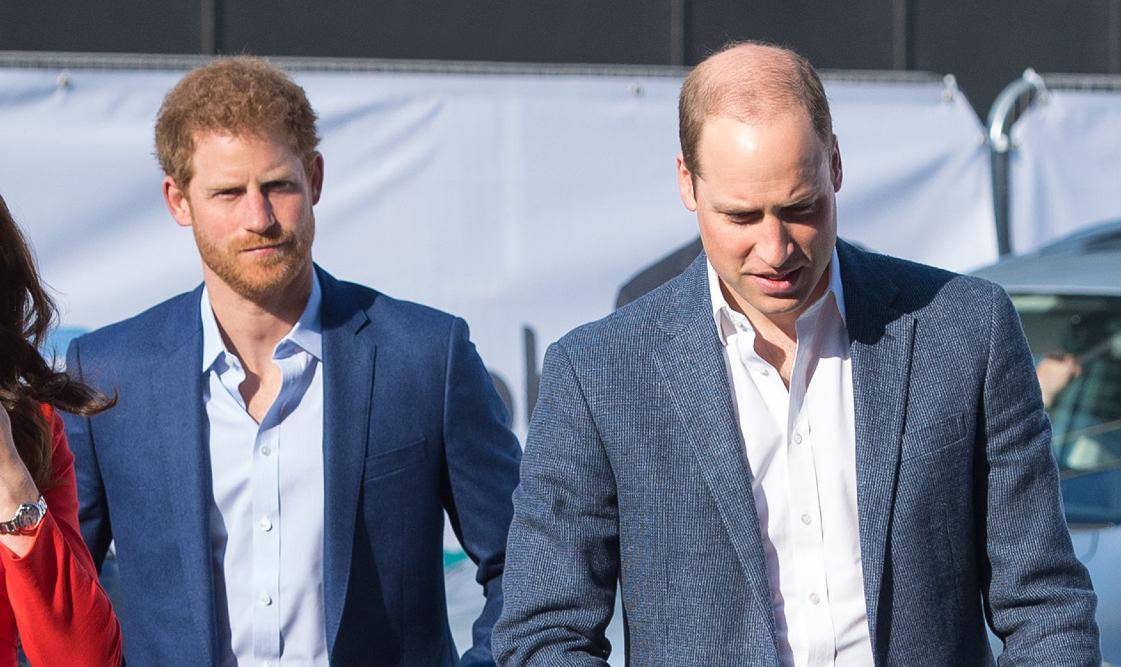 Prince Harry flew back to the United Kingdom on Monday, April 12, to be with his family as they mourn Prince Philip. Even though it might not be the happiest time for the royal family, people are hoping the red-headed royal can fix his relationship with his brother, Prince William and father, Prince Charles.
Article continues below advertisement
"I think you can just tell by the tone of Harry's statement in which he pays such a warm tribute to his grandfather, just how much he loved him and like all members of the royal family, will really be missing him right now. I am told he is of course, as you would expect, very upset, missing his grandfather but also relieved to be here in the U.K. and happy to be here and looking forward to being reunited with his family," royal expert Katie Nicholl told Entertainment Tonight.
"It's going to be an emotional reunion; he hasn't seen his family in over a year now. So, I think many people are thinking there is a silver lining in all of this — that finally there will be a family reunion," she added.
Article continues below advertisement
During Harry's interview with Oprah Winfrey, which aired on March 7, he claimed that his brother and father were "trapped" within the royal family and that he and William are on "different paths" at the moment. However, Nicholl is optimistic that things can be worked out during this trip.
Article continues below advertisement
"We know that William and Harry have had a lot of problems over the past year, and at least in the last month, [dealing] with the fallout of Harry and Meghan's Oprah interview," she shared. "I think everyone's hope is this is going to be an opportunity for William and Harry to spend some time together. They haven't actually seen each other in over a year. Zoom conversations and telephone conversations aren't the same as being together, so this is the first real opportunity that they are going to have to sit down together and talk and hopefully start to build a better relationship."
Article continues below advertisement
She continued, "We don't know how long Prince Harry is going to be staying in the U.K., but I think the hope of that — there will be an opportunity at the right time for the brothers to sit down and talk. I think people are hoping that in all of this very sad story there may be a silver lining and that will be that William and Harry can start to talk about things and hopefully put the past behind them and move on."
Nicholl noted that the Duke of Edinburgh — who died on Friday, April 9, at 99 years old — "would have wanted" the siblings to put aside their differences.
Article continues below advertisement
"He was the patriarch of the royal family, he loved William and Harry and he would have hated to have seen them fall out," she said.
And as much as Harry, 36, would have wanted Meghan Markle to make the trip, Nicholl said that it might be better off that he doesn't have any distractions on this trip.
Article continues below advertisement
"I think as hard as it was for Prince Harry to leave his heavily pregnant wife behind, it actually may not be such a bad thing that he's here on his own and he won't have anyone else to worry about," she revealed. "This is just him with his family and hopefully there will be an opportunity — a busy and emotional and intense weekend, hopefully there will be a time for some much-needed one-on-one time with his father, with Prince William and with the Queen."
Philip's funeral will be televised on April 17.