Queen Letizia Of Spain Stuns In Red Suit As She Attends Anniversary At Congress Of Deputies In Madrid — Photos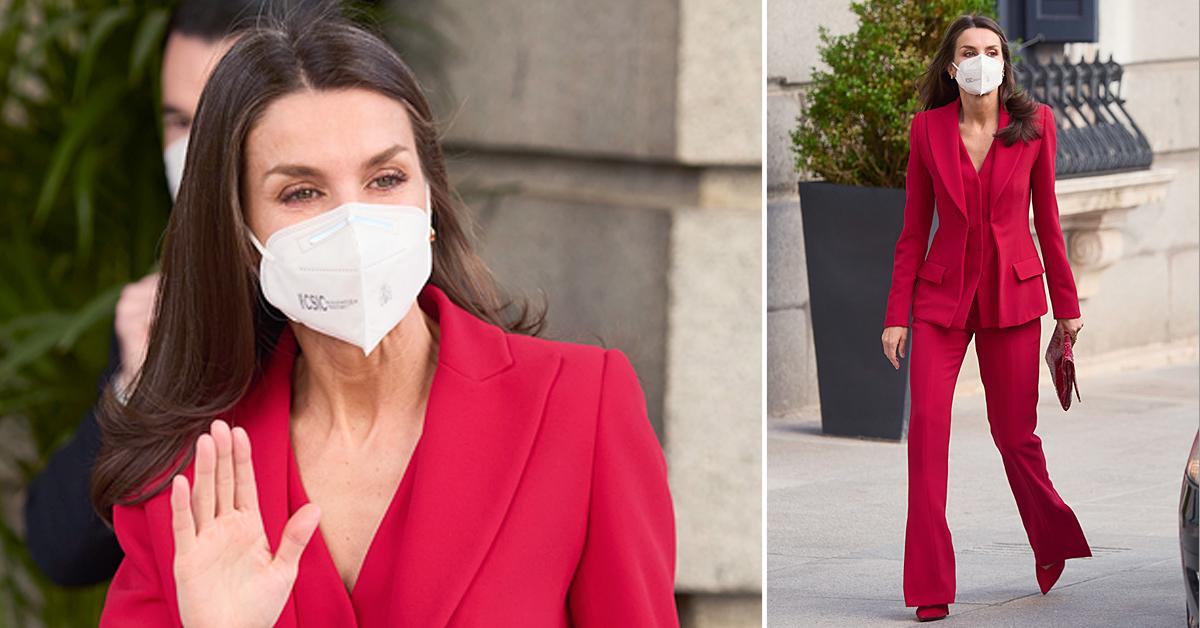 Another day, another fashionable outing from Queen Letizia of Spain!
The brunette beauty attended the placing of the desk of late MP Clara Campoamor, which took place outside the Congress of Deputies in Madrid, Spain.
Article continues below advertisement
The event celebrated the 90th anniversary of women being able to vote in Spain, which Campoamor fought for during the writing of the Spanish Constitution of 1931.
This led to the inclusion of constitutional language that sought to guarantee equality between men and women.
Article continues below advertisement
Scroll through the gallery below to see the royal's day out.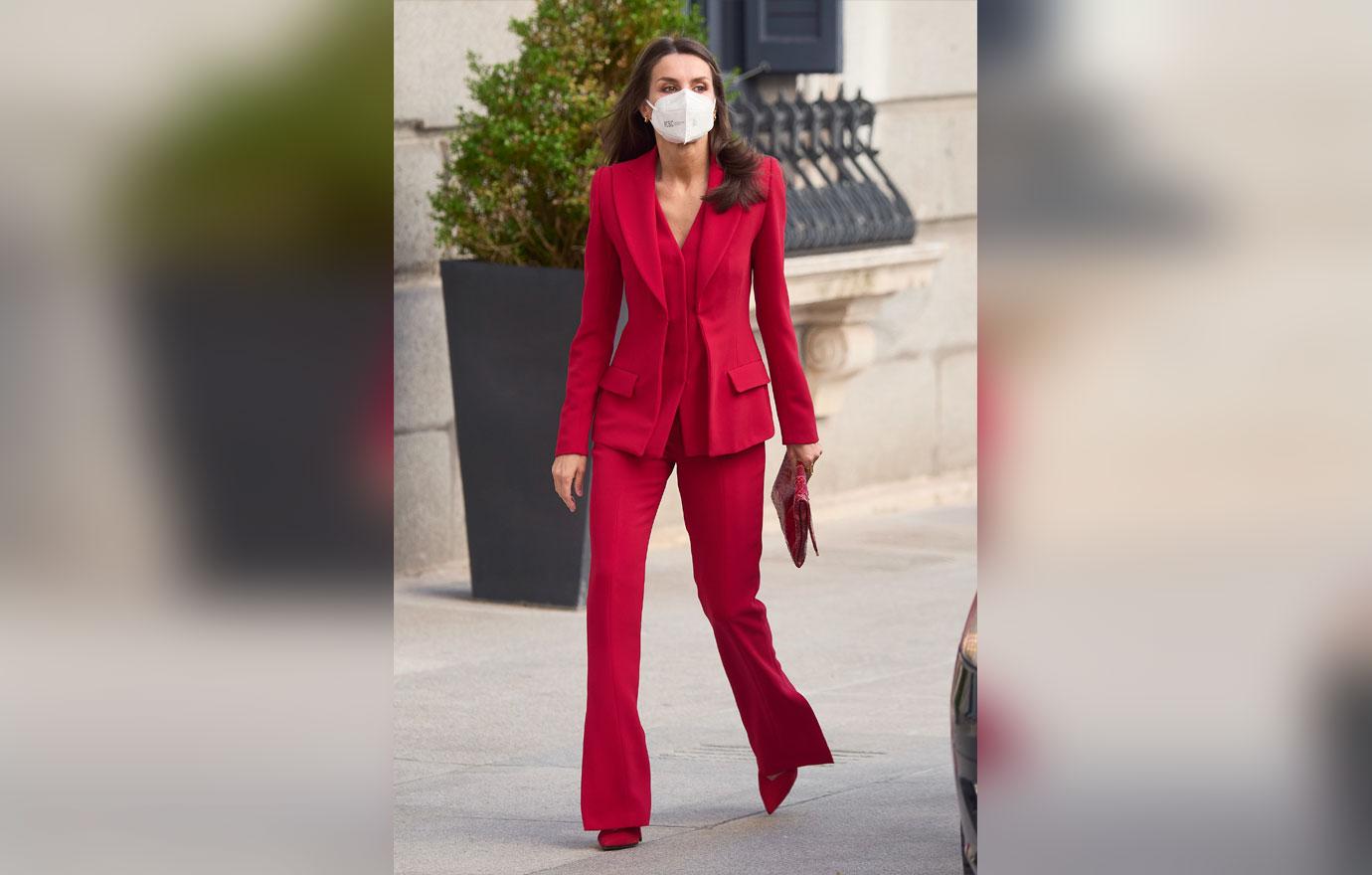 The mom-of-two looked amazing in her all red power suit, which she paired with a red purse and a white face mask. Letizia — who is not shy about recycling some of her old outfits — previously wore this suit at the Complejo Cultural San Francisco in 2019.
Article continues below advertisement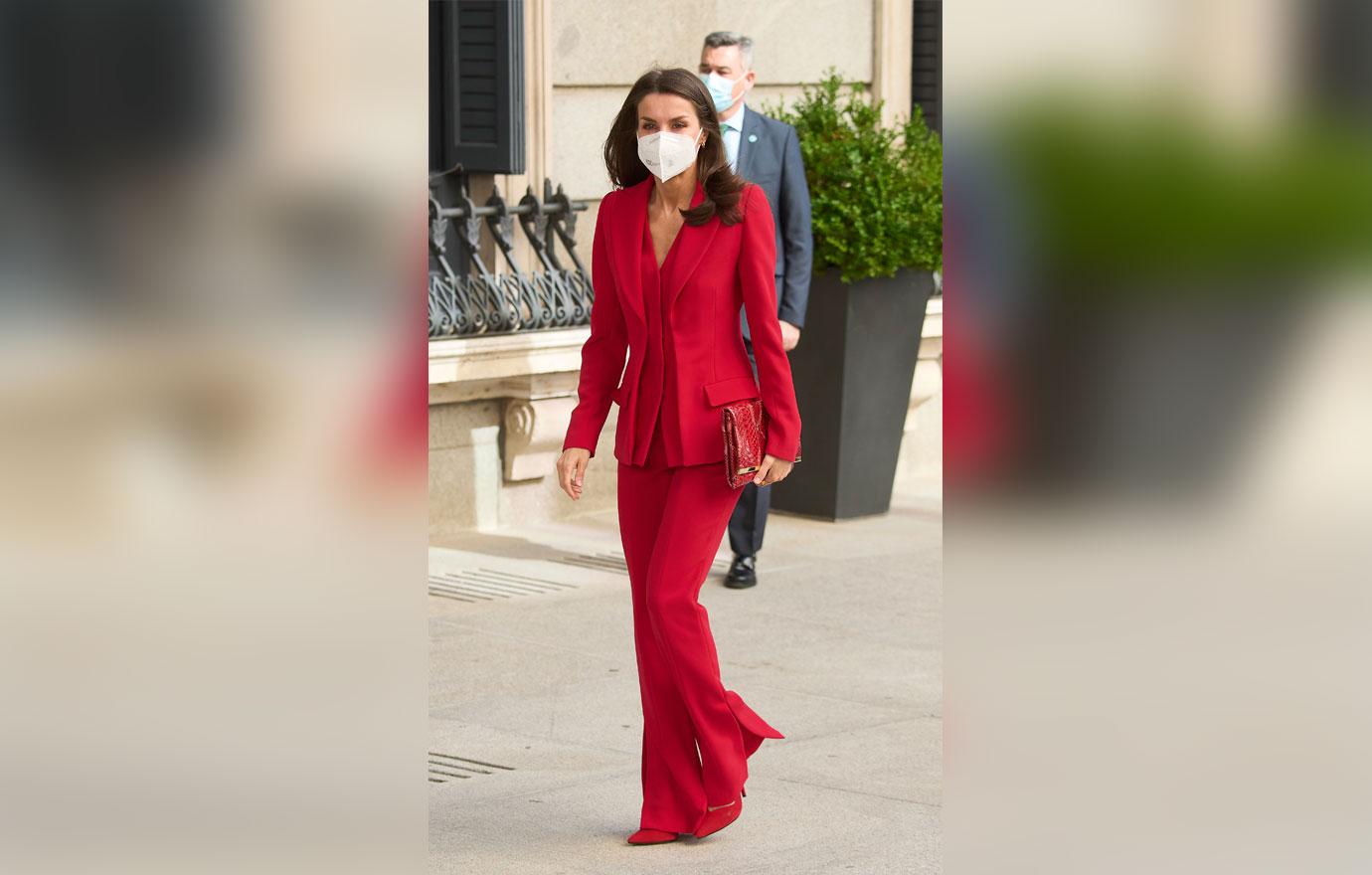 During her visit, she was joined by the President of the Senate of Spain, Pilar Llop, member of Congress of Deputies, Meritxell Batet and the Spanish First Deputy Prime Minister, Carmen Calvo.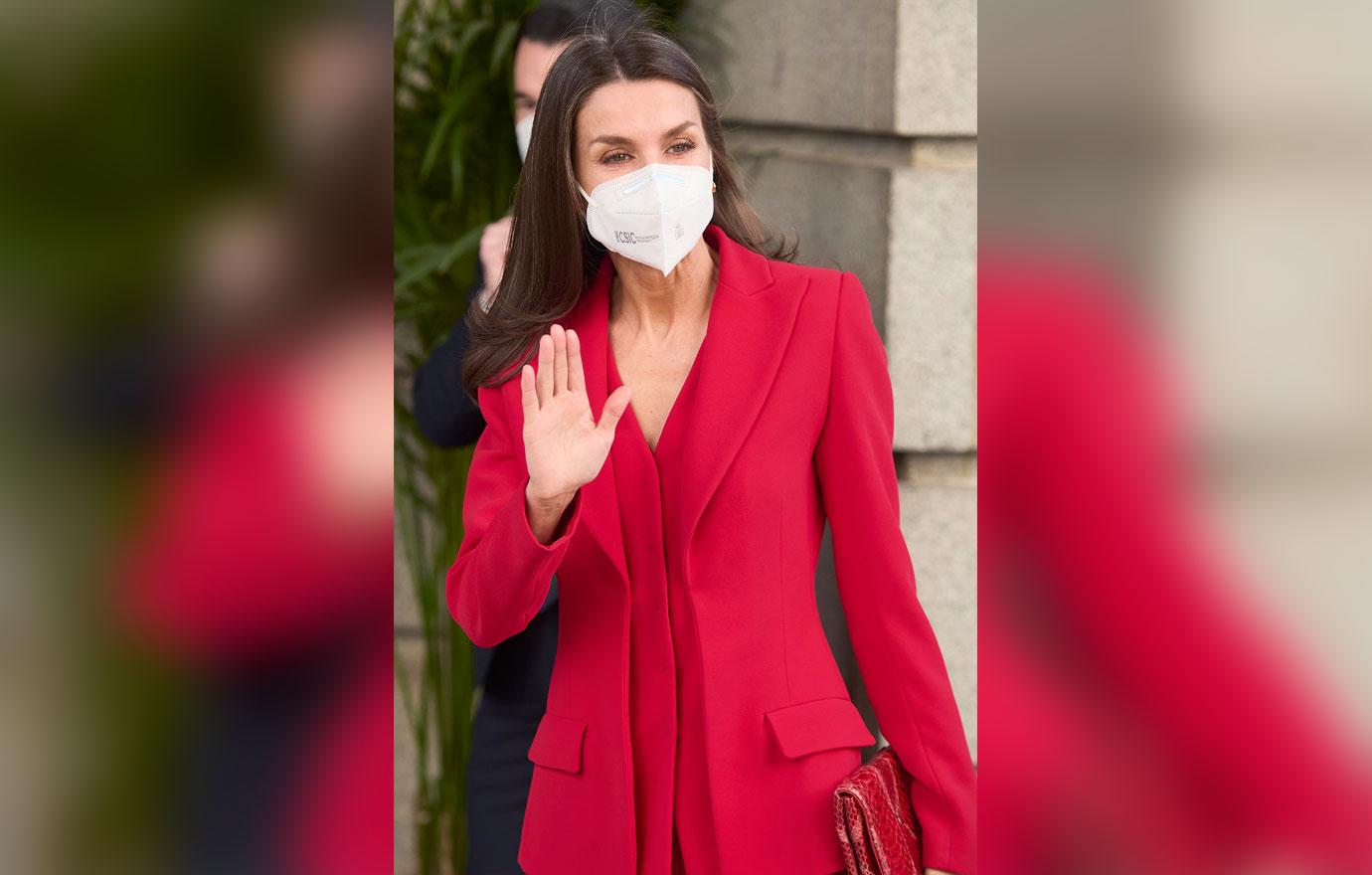 On April 9 — the same day that Prince Philip died — Letizia and her husband, King Felipe VI of Spain, attended the opening of the Iberdrola Innovation and Training Centre in San Agustín del Guadalix, Spain.
Article continues below advertisement
Letizia made sure to match from head to toe!
After Philip passed away, she and her husband wrote a touching tribute to the late duke.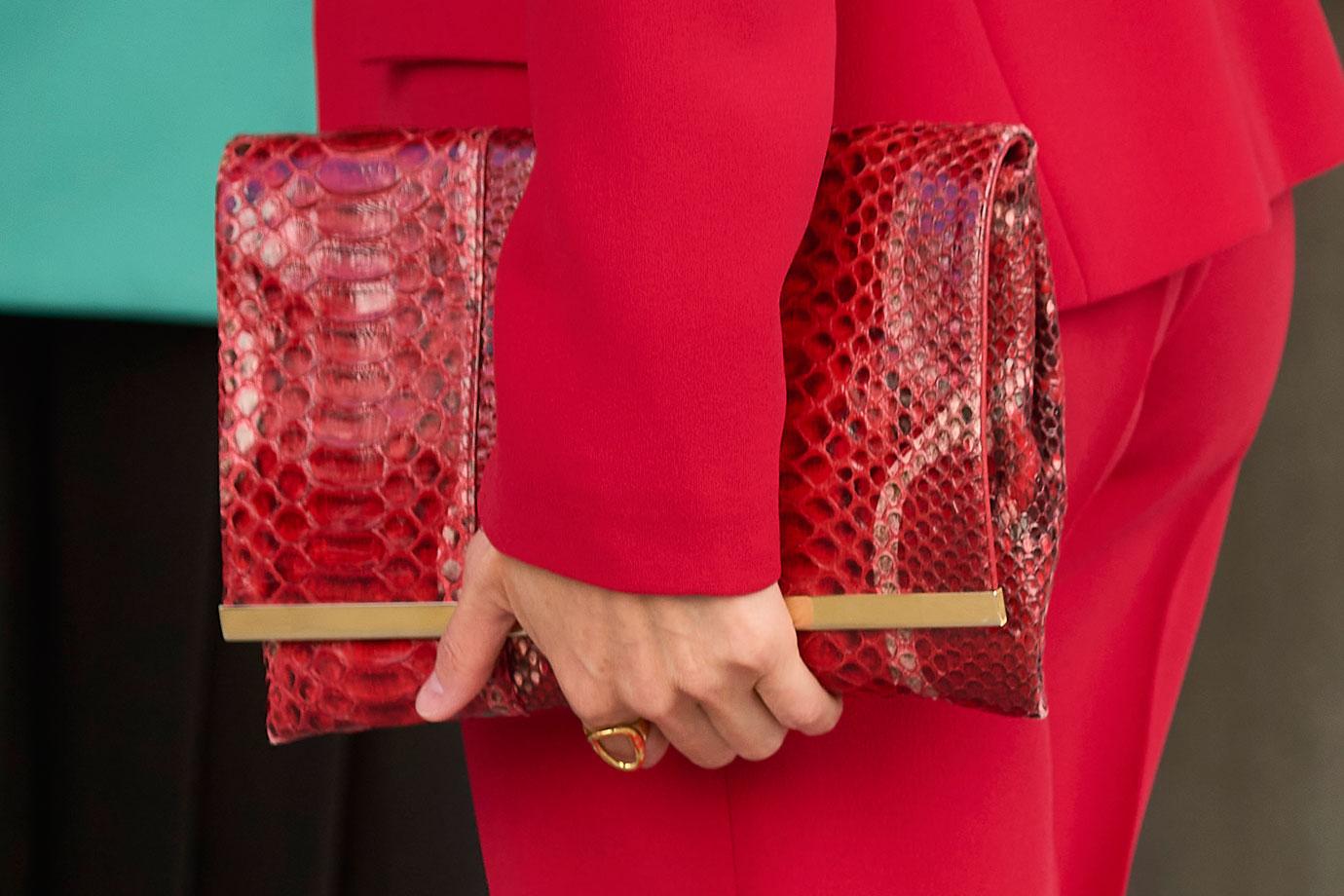 "From Their Majesties The King and Queen of Spain. Dear Aunt Lilibet, We were deeply saddened to hear of the passing of our dear Uncle Philip. At this painful time, we would like to convey to you our deepest condolences on behalf of the Spanish Government and the people and all our closeness and support. We will never forget the occasions we were able to share with him and the legacy of service and dedication to the Crown and the United Kingdom that he always carried out at your side. Our thoughts and prayers are with Your Majesty and the whole family. With all our love and affection, Felipe, Letizia," they wrote in a telegram.