King Felipe & Queen Letizia Of Spain Match In Power Suits While Attending The Opening Of Iberdrola's Innovation & Training Centre — Photos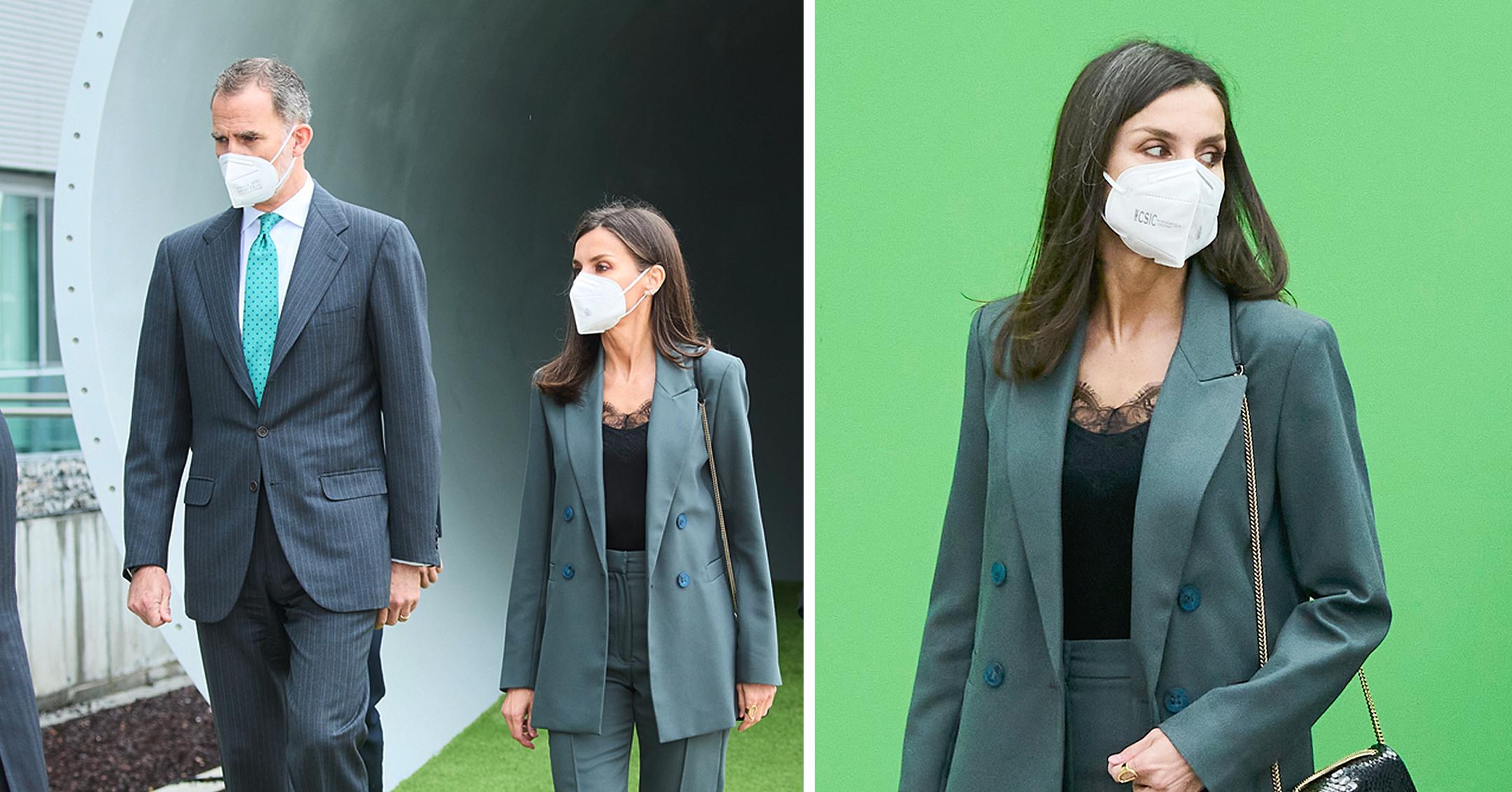 Couples who match together, stay together! King Felipe VI of Spain and his wife, Queen Letizia of Spain attended the opening of the Iberdrola Innovation and Training Centre on Friday, April 9, in San Agustín del Guadalix, Spain.
The brunette beauty, who is known for her impeccable fashion sense, looked amazing in a gray power suit.
Article continues below advertisement
Scroll through the photos below to see the pair at work!
Article continues below advertisement
Letizia, 48, sported a gray blazer along with matching pants, a black lace top and black Prada pumps during her outing. For his part, her husband wore a striped suit with a bright blue tie.
She also added her Nina Ricci snakeskin bag and Gold & Roses Double Dagger Earrings to her ensemble.
The two also donned face masks while out and about.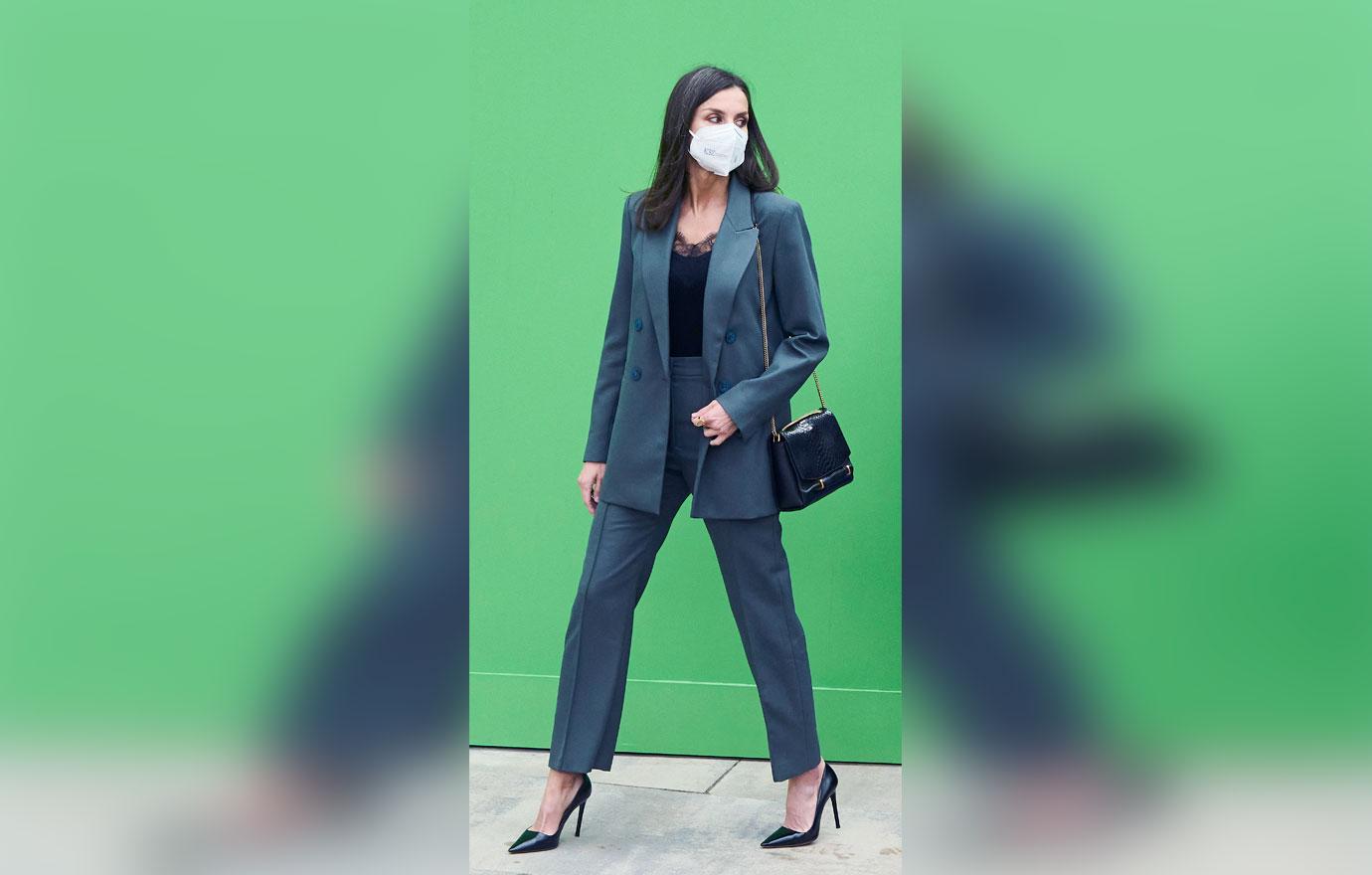 Letizia's hair also looked fantastic, as it was perfectly straightened. Earlier this week, Letizia attended an event in Madrid and wore one of her favorite patterned jackets.
Article continues below advertisement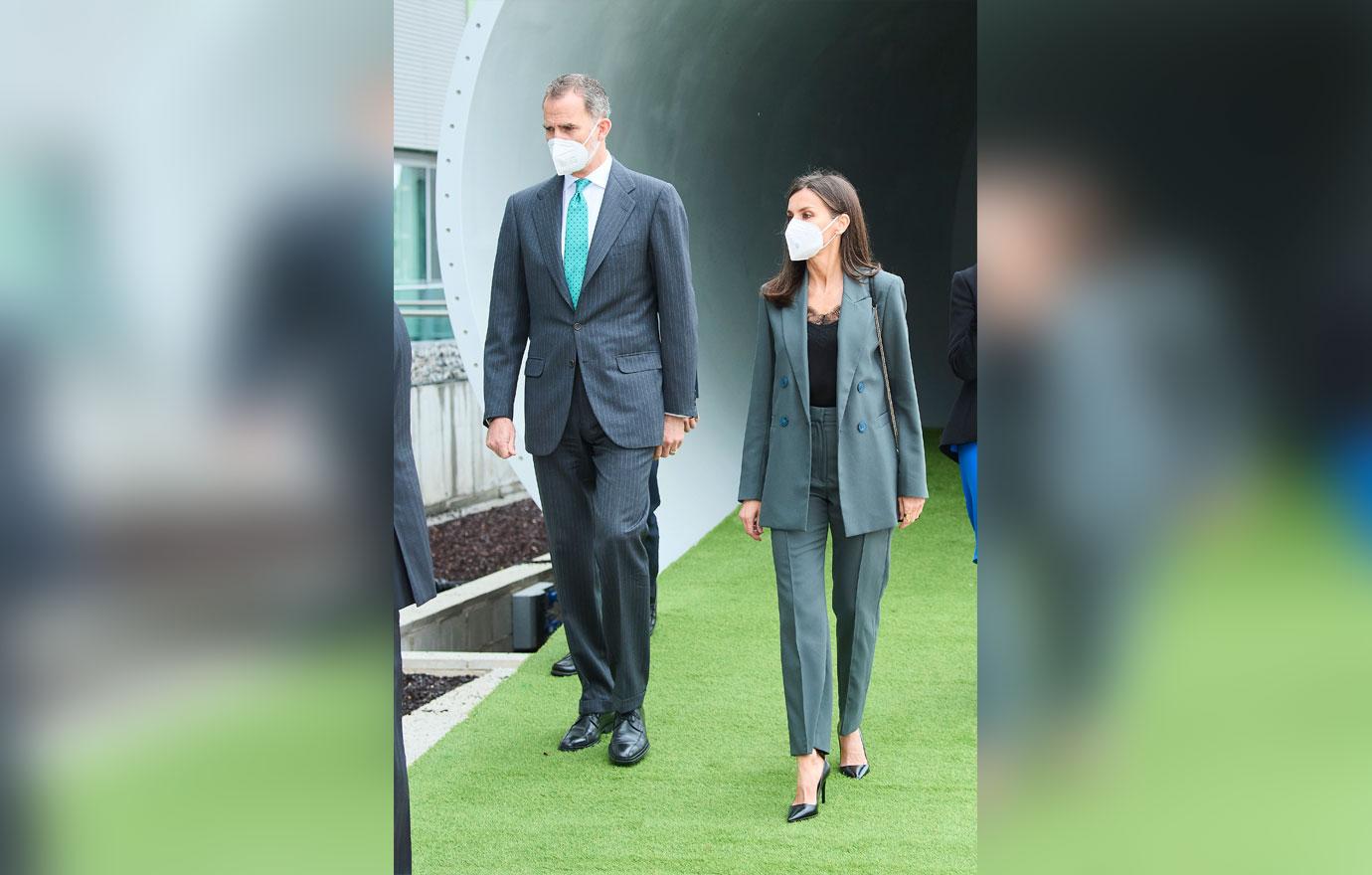 On Friday, April 9, Britain's Prince Philip passed away at 99 years old, and, of course, the Spanish royals paid tribute to the late duke.
"From Their Majesties The King and Queen of Spain. Dear Aunt Lilibet, We were deeply saddened to hear of the passing of our dear Uncle Philip. At this painful time, we would like to convey to you our deepest condolences on behalf of the Spanish Government and the people and all our closeness and support. We will never forget the occasions we were able to share with him and the legacy of service and dedication to the Crown and the United Kingdom that he always carried out at your side. Our thoughts and prayers are with Your Majesty and the whole family. With all our love and affection, Felipe, Letizia," they wrote in a telegram.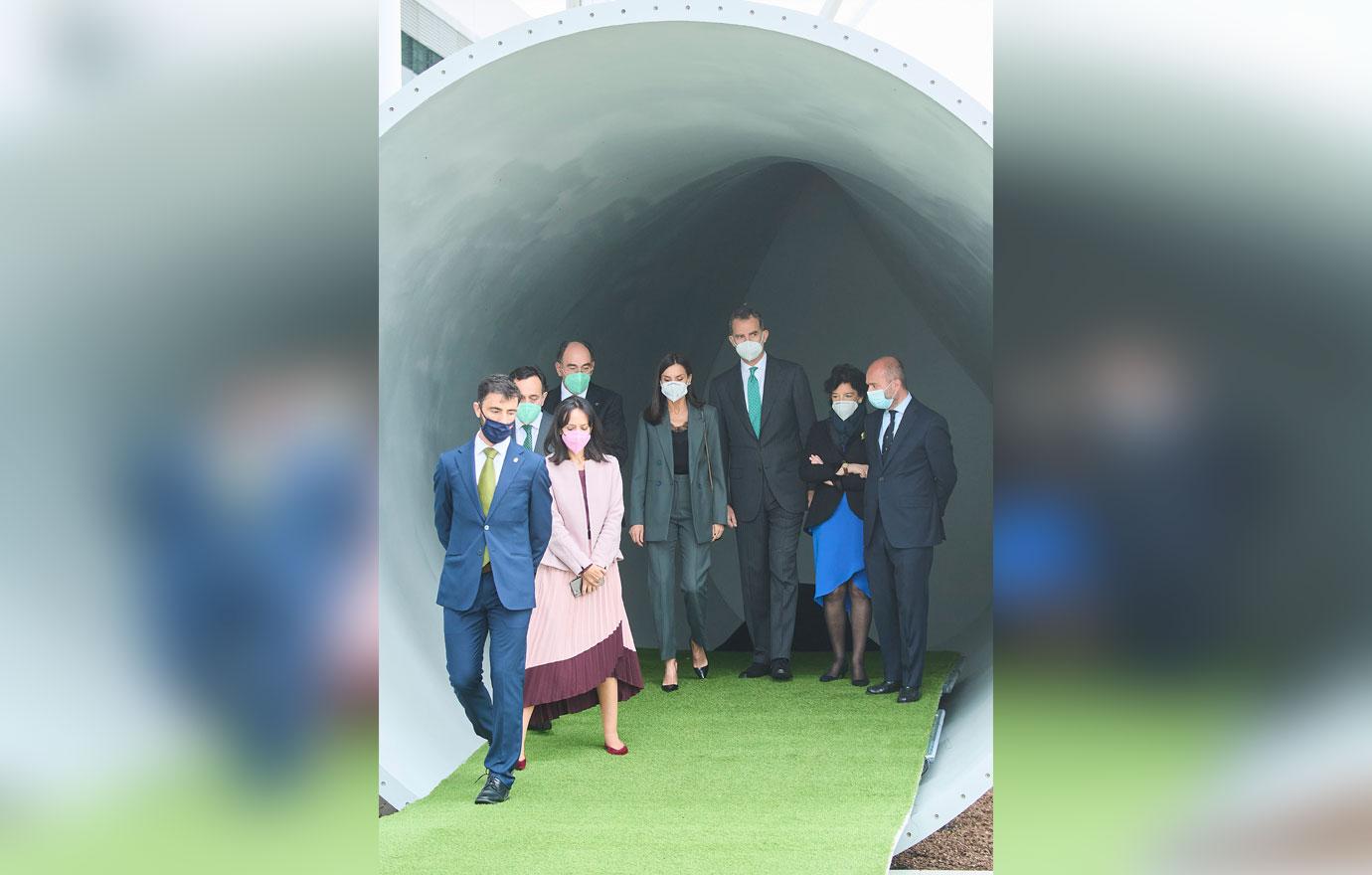 The pair met with many people during their excursion, and they all took safety precautious by wearing masks.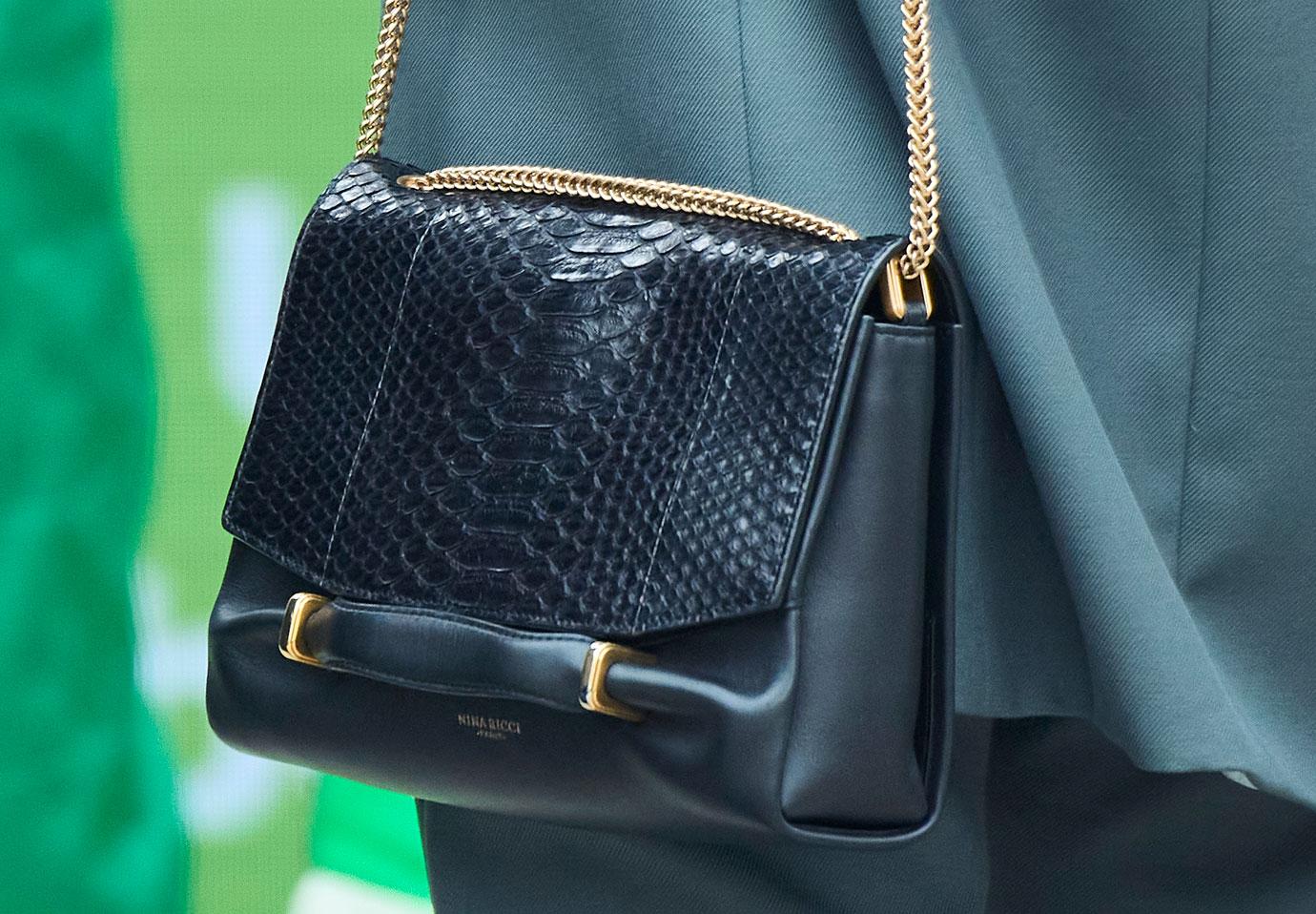 Stunning! The Queen always has the best accessories.