Prince William & Kate Middleton Speak About Mental Health In New PSA Featuring David Beckham, Joanna Lumley & More — Watch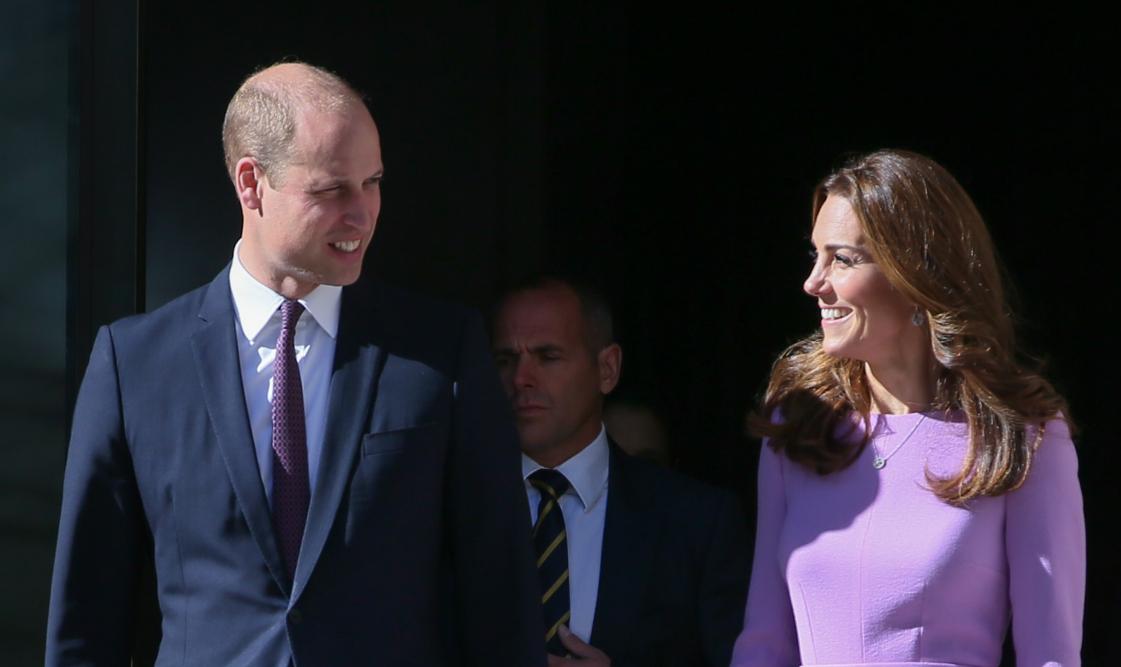 Kate Middleton and Prince William took part in a new mental health PSA, which featured celebrities such as soccer star David Beckham, actress Joanna Lumley, singer Anne-Marie and chef Jamie Oliver.
Article continues below advertisement
The 60-second audio clip, which was uploaded to social media on Friday, May 14, encouraged U.K. citizens to be open with their feelings as the country wraps up its Mental Health Awareness Week.
"It would be great to keep talking," William, 38, said, as Anne-Marie added, "To a loved one, friend or colleague — let's keep making the conversation accessible."
Article continues below advertisement
Article continues below advertisement
The Mental Health Minute was broadcast on radio stations around Britain at 10:59 a.m. local time.
"The 2021 #MentalHealthMinute. Featuring incredible voices including @KensingtonRoyal, David Beckham, Dame Shirley Bassey, Joanna Lumley and many more, and written by @HussainManawer in support of #Shout85258. Over 500 UK stations united to play this important message," Shout 85258 — the 24/7 text messaging helpline which was developed by William and Kate's Royal Foundation — captioned the clip on Twitter.
Article continues below advertisement
In March, the pair — who launched Heads Together in 2016 "to tackle stigma and change the conversation on mental health for everyone" — made it clear that no one should feel ashamed when speaking about their issues.
Article continues below advertisement
"We wanted to say a big thank you to everyone who has shared their experiences and taken action through Time to Change, helping to challenge the stigma which surrounds mental health," William — who was sitting next to his wife — said in a video clip.
Article continues below advertisement
"Movements like Time to Change have helped to transform attitudes and encouraged more openness about mental health in schools, communities and the workplace," Kate, 39, added.
Article continues below advertisement
"We need to keep talking, taking action and continue to stand up to the sigma," William said.
"It's so important that we value our mental health just as much as we value our physical health," Kate added.
William and Kate also launched their YouTube channel recently, and in one video, while speaking to a teenager named Romy, the mom-of-three asked her how she has been holding up amid the ongoing pandemic.
Article continues below advertisement
Romy explained, "To be honest, with mental health, it hasn't been great. People have become more open about it because it's so common now that people are struggling with it and it's natural to struggle with it in these circumstances."
"Absolutely, because everyone sort of experienced something together in a way so there's no shame in talking about it. That's what we have been really keen to do, is to break that stigma, and try to start conversations around mental health. It's great to hear that people are being a lot more open about it," Kate replied.