Prince William & Kate Middleton Visit Ambulance Station In London Following Prince Harry & Meghan Markle's Interview — See Photos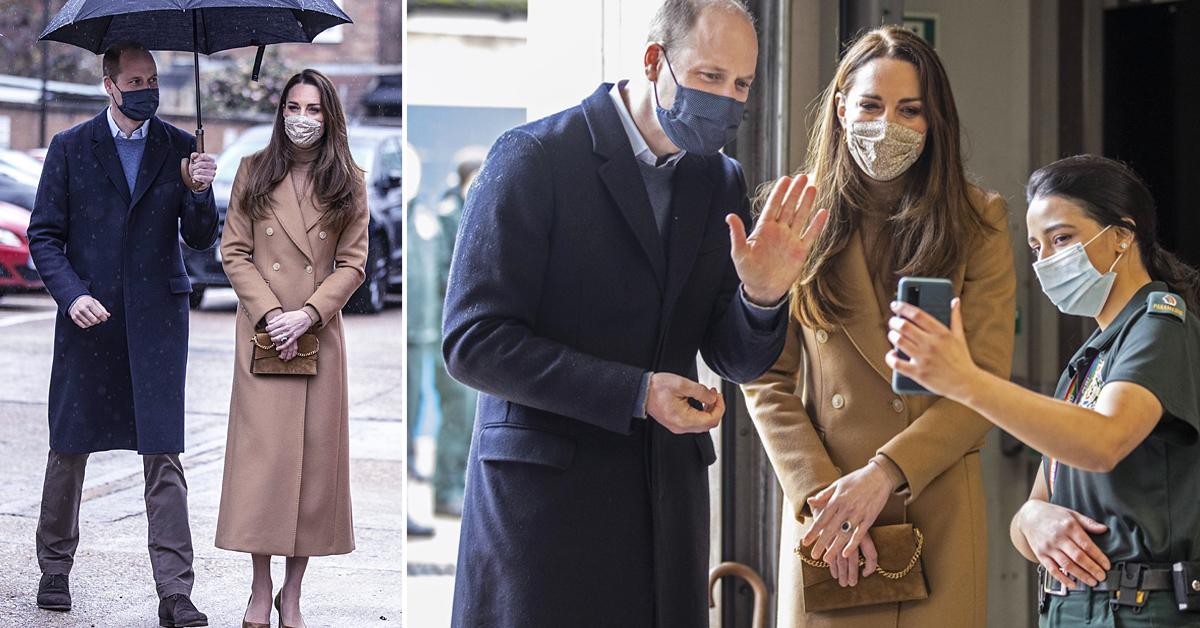 Just a regular day! Kate Middleton and Prince William spoke with workers during a visit to Newham ambulance station in East London on Thursday, March 18 — almost two weeks after Prince Harry's tell-all interview with Oprah Winfrey aired and caused a stir within the royal family.
Article continues below advertisement
The duo spoke with several paramedics about mental health and what they have been going through throughout the ongoing coronavirus pandemic.
Scroll through the gallery below to see Kate and William's day out.
Article continues below advertisement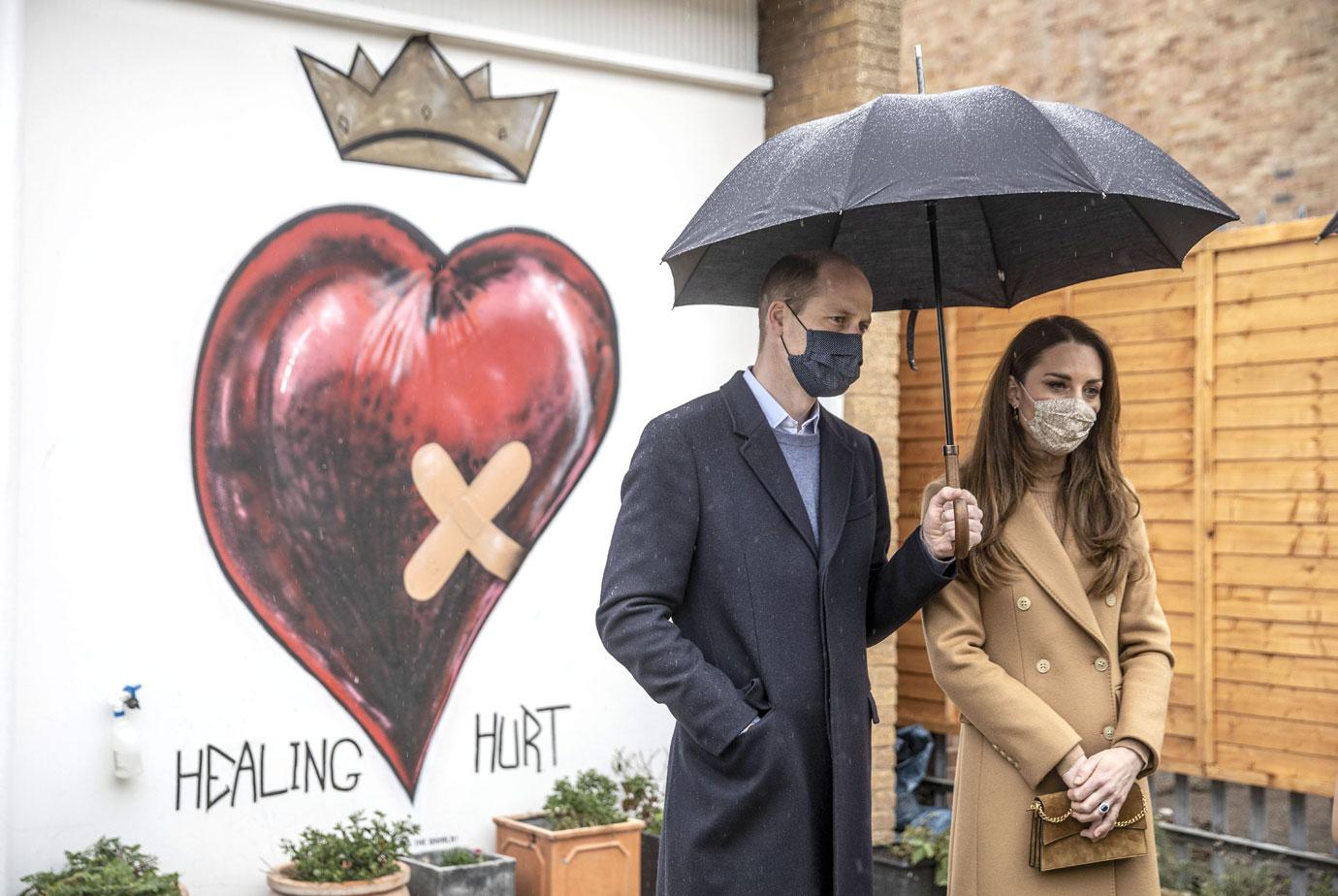 William and Kate both wore face masks during their outing, and the 38-year-old — who donned a black pea coat — made sure to keep his wife — who sported a tan pea coat and a beige purse — dry from the rain.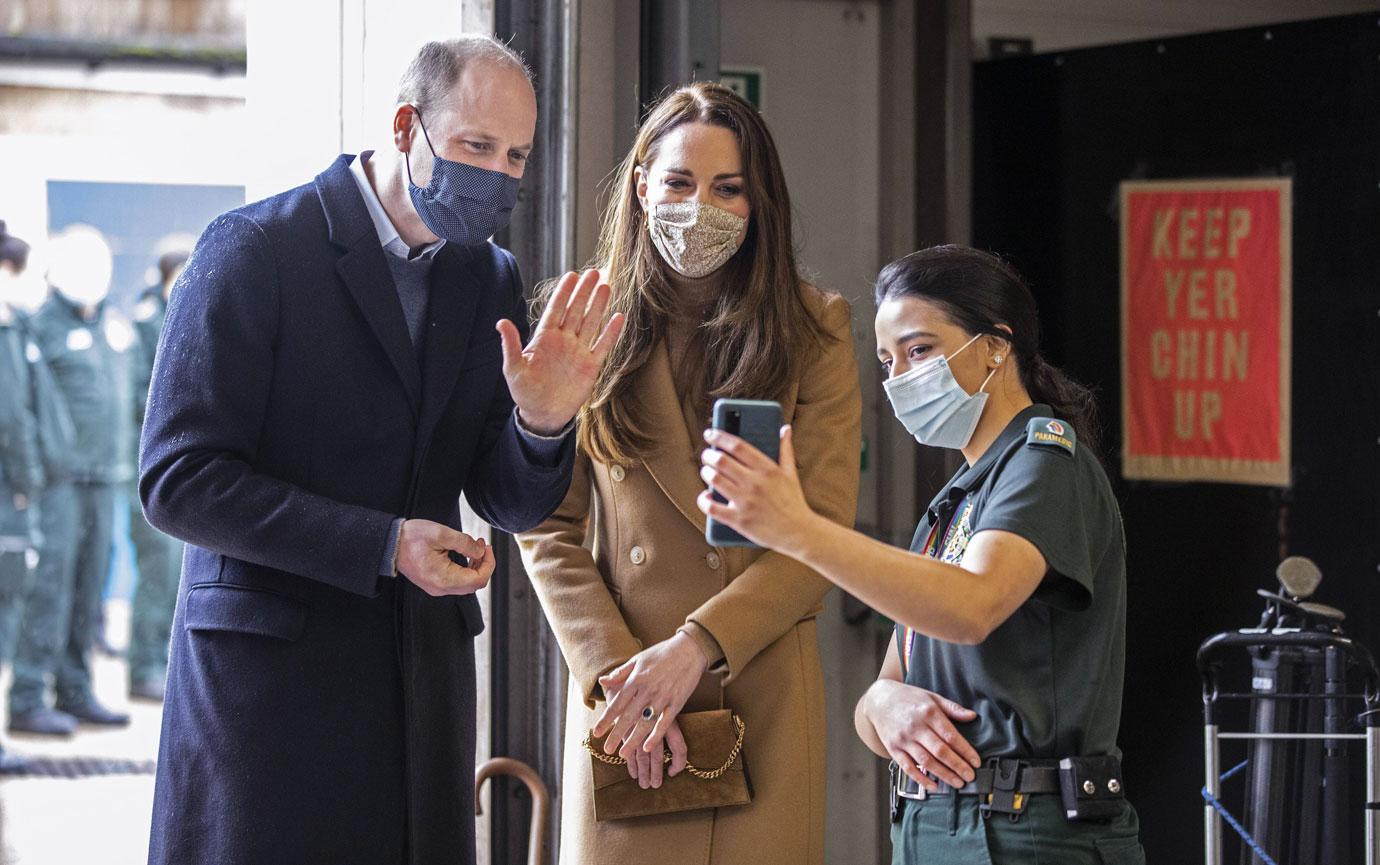 The pair spoke with paramedic Jahrin Khan in the Station's Wellbeing Garden — and even video chatted with her father, who was in Bangladesh.
Article continues below advertisement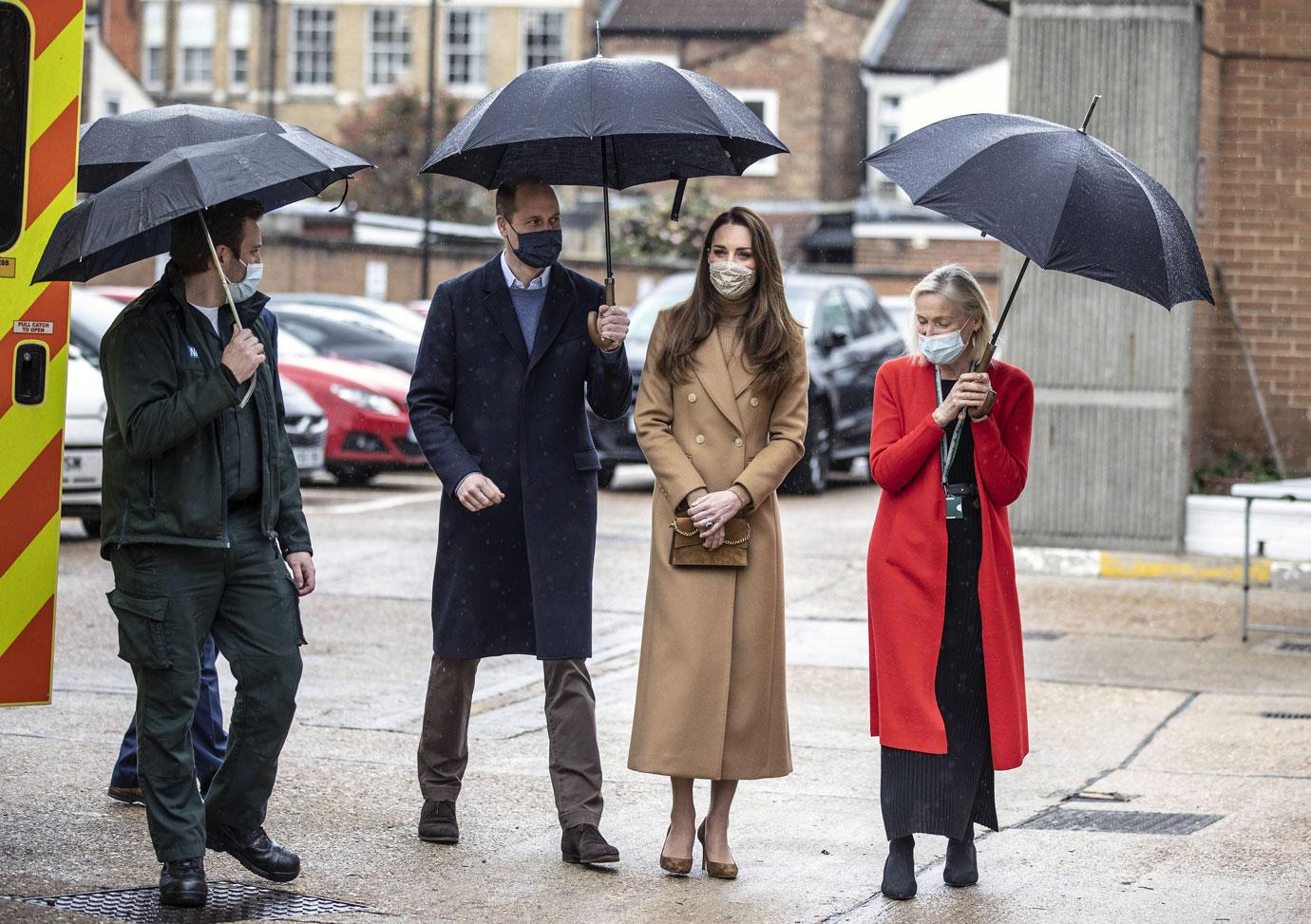 Paramedic Shani Smith also revealed how she has been helping run one of the trucks over the past year.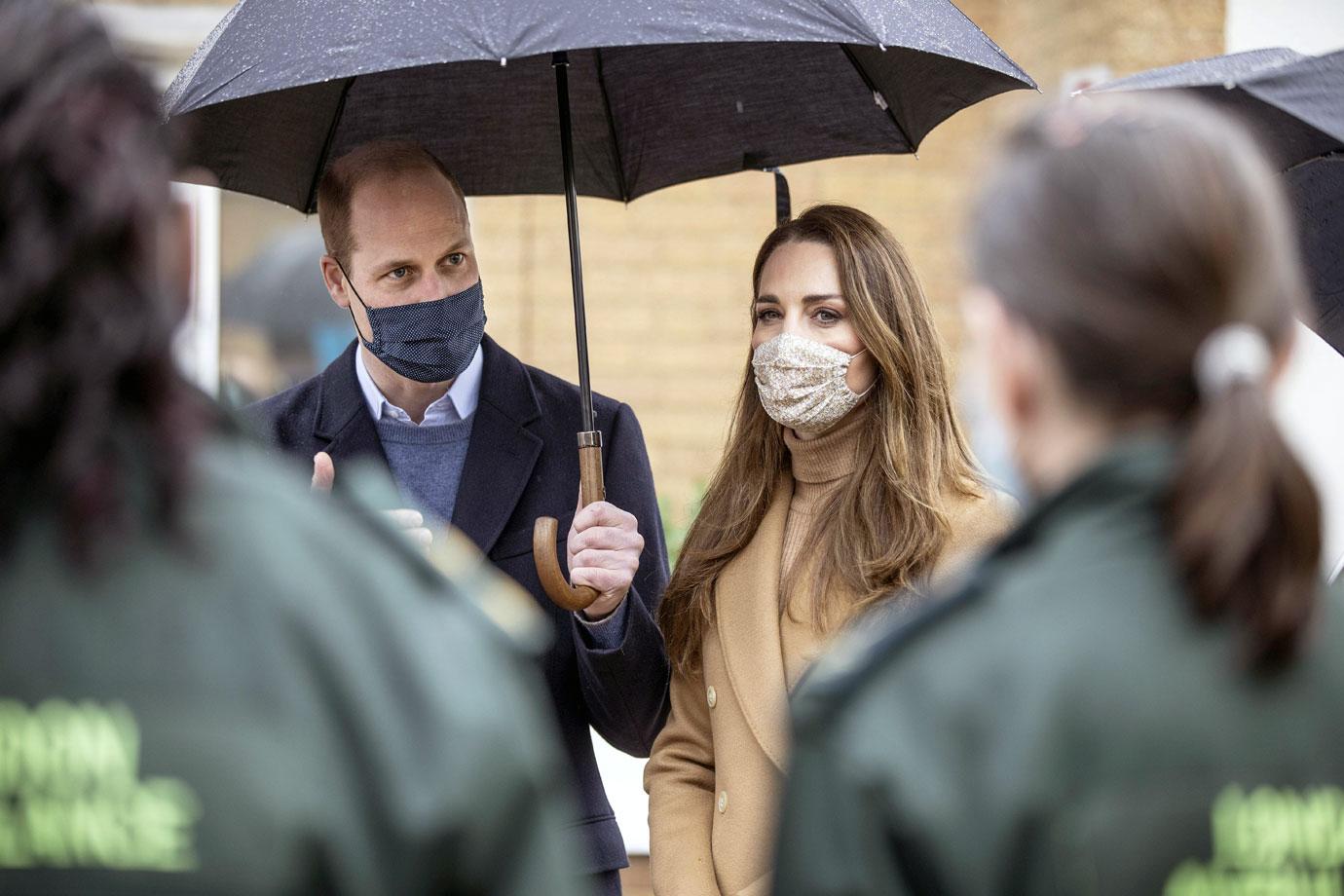 During Harry's tell-all, he revealed that he isn't close with his older brother. "I love William to bits. He's my brother. We've been through hell together. But we are on different paths," he said. "The relationship is space. Time heals all things, hopefully."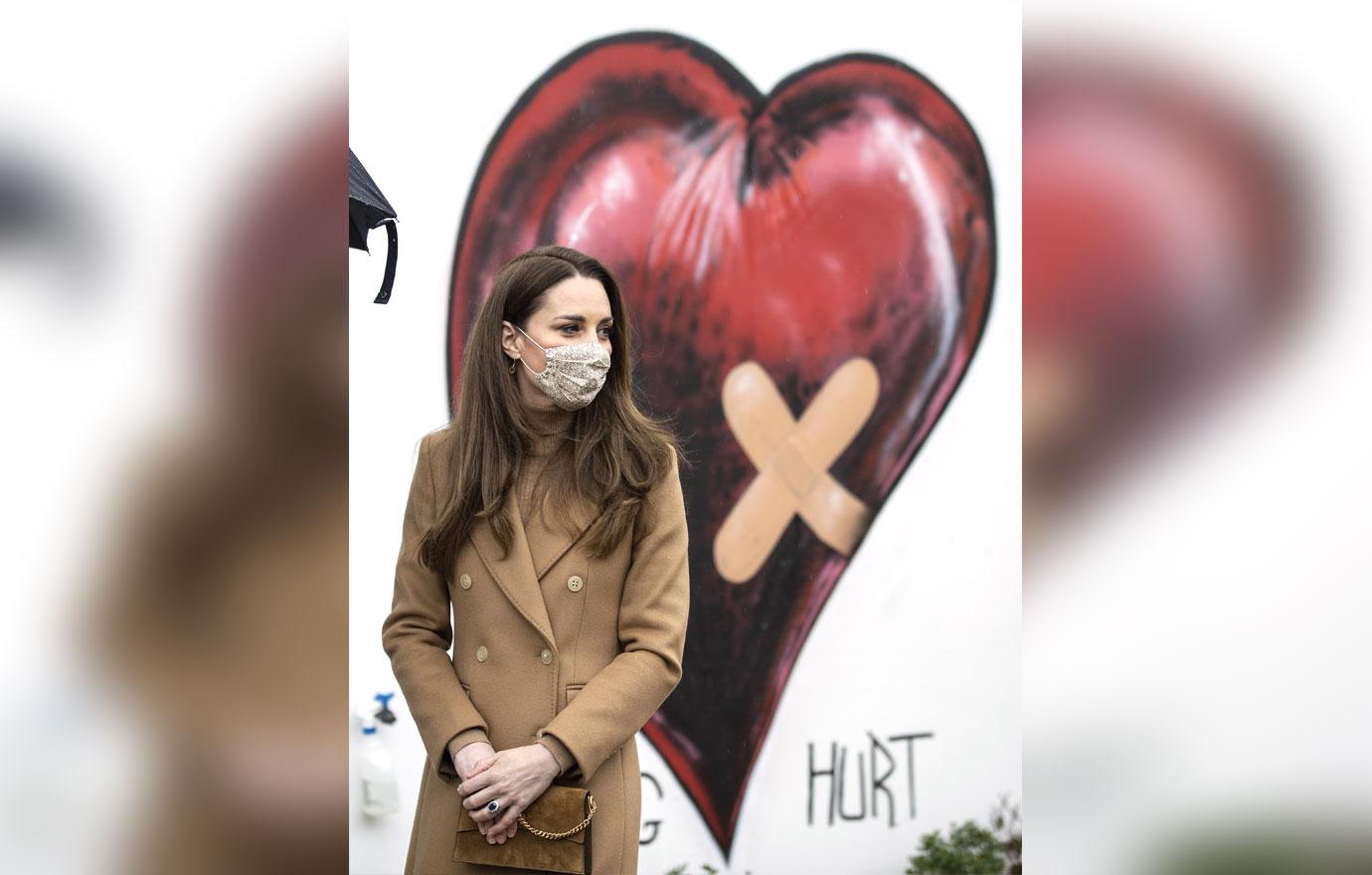 Meghan Markle also told Winfrey that Kate was actually the one that made her cry before her 2018 nuptials. "A few days before the wedding, she was upset about something pertaining — the flower girl dresses, and it made me cry and it really hurt my feelings," she said. "I thought in the context of everything leading up to the wedding, that it didn't make sense to not just be doing whatever anyone else was doing, knowing what I was going through with my dad and what not."
Needless to say, "William is very protective of Kate and can get very angry," royal expert and biographer Penny Junor told PEOPLE. "For Meghan to name Kate in a negative light is worse than being attacked himself."