Prince William Isn't Prioritizing 'Patching Things Up' With Prince Harry 'As They Are At Severely Different Stages In Their Lives,' Expert Claims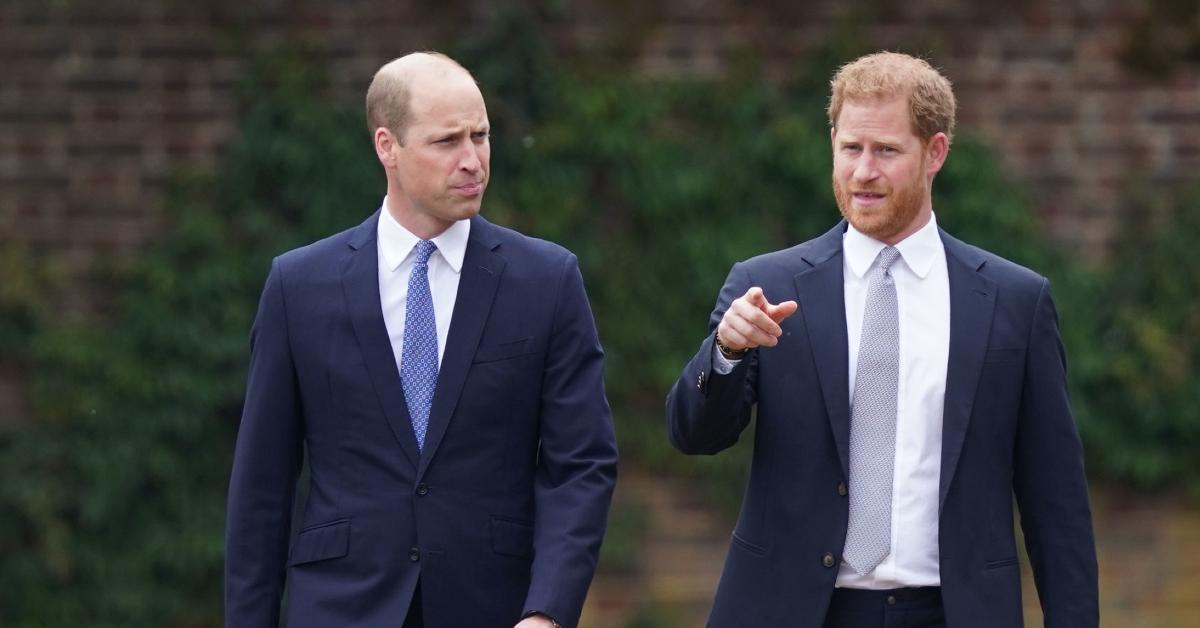 Even though Prince Harry has seen his brother, Prince William, several times in the past few months, they may not be putting their feud aside just yet.
Article continues below advertisement
"I am still not convinced that there is a looming reconciliation," expert Kinsey Schofield claimed. "I don't suspect that it is a priority for Prince William to patch things up with Prince Harry as they are at severely different stages in their lives. It appears that Prince William is busy trying to support his family through death and scandal while Prince Harry is concentrating on projects that are financially beneficial."
She added, "Prince William is prioritizing legacy while Prince Harry is focused on survival. I believe both brothers need time. Deaths, births, remembrance ceremonies, we look at all of these as a fresh start or an opportunity for renewed relationships but the reality is, all of these significant moments are happening within a Sussex PR tornado that is wreaking havoc on the royal family. It is hard to look past some of the recent revelations while you're still picking up the pieces."
Article continues below advertisement
Harry, 36, and William, 39, haven't been on the best terms in quite some time, as the former bashed his sibling while speaking to Oprah Winfrey in March. Since then, their relationship has never been the same.
Article continues below advertisement
Now, the dad-of-three is bracing for Harry's upcoming memoir, which will be released in 2022.
"William is probably the one that will come out of this worst of all because there is a row between William and Harry, and basically if Harry says things that are inappropriate about the monarchy, that is William's future," Ingrid Seward said on GB News. "It's not Harry's future, he is out of it now, but it is William's future."
Article continues below advertisement
Additionally, Harry's father, Prince Charles, might feel slighted as well.
"Of course, everyone forgets poor old Prince Charles, who has remained very very quiet about all of this," Seward noted. "It is his son and how hurtful can it be for him to hear Harry say that his father hasn't been a great father — which is more or less some of the things he has already said."