Prince Harry & Prince William 'Unlikely' To Spend 'Quality Family Time Together At Christmas & New Years,' Expert Claims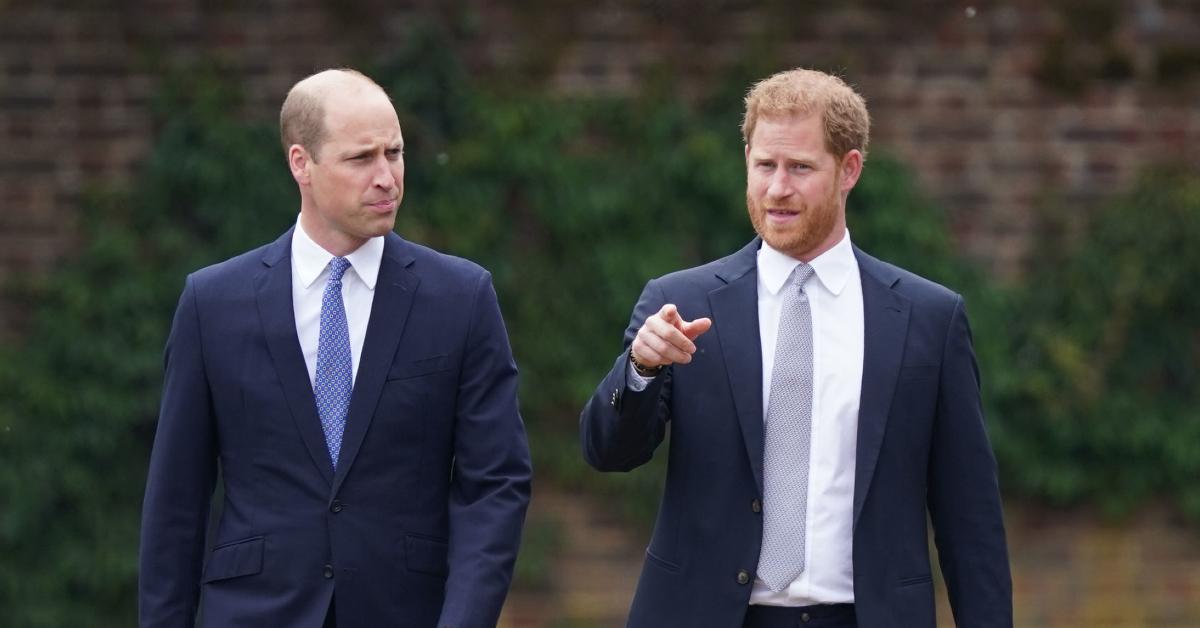 Despite putting on a united front at Princess Diana's statue unveiling, it looks like Prince William and Prince Harry's relationship may not fully heal for quite some time — especially because they live so far away from one another.
Article continues below advertisement
"It's perhaps unlikely that they're going to be spending what we would think of as quality family time together at Christmas and New Years and birthdays," royal expert and London correspondent Jonathan Sacerdoti told Us Weekly.
"Just remember that the Queen hasn't met her latest granddaughter. It doesn't seem likely that she's going to anytime soon. She's barely seen Archie for quite a while," he continued. "On a human family level, forgetting them being the royal family, there's already quite some frostiness and distance there. So, I suspect if things can go well, [then] maybe they'll have the occasional meeting, but I don't think it seems very high on anyone's agenda."
Article continues below advertisement
Harry, 36, moved to California last year with his wife, Meghan Markle, after they exited the royal family. Since then, he has seen his brother a few times, but they are not as close as they used to be.
Article continues below advertisement
Things got worse after Harry talked smack about the royal family while speaking to Oprah Winfrey in an interview that aired in March. The two seem like they are trying to move forward, but it's easier said than done.
"Despite William and Harry coming together this week for the sole cause of commemorating their mother's legacy, Harry is very much on the outside," an insider said. "They put on a show, did what they had to do to make sure the day went without a hitch and said goodbye. It was nothing more, there was nothing to discuss. Things are still far too raw for William and other members of the family to entertain Harry, so it's best to let things lie for the moment."
Article continues below advertisement
Sacerdoti noted that what William and Harry are going through is is normal — but it remains to be seen if they can make up once and for all.
"It's like any family. Sometimes we keep a closer contact with people than other times, and some people we stay more in touch with than others. So, I think just the very distance between the United States and the United Kingdom and the complications of either parts of this family being able to travel means that jetting backwards and forwards isn't necessarily going to happen though," he said.