Queen Máxima Wears Stylish Beige Suit As She Visits A Cleaning Company In The Netherlands — Photos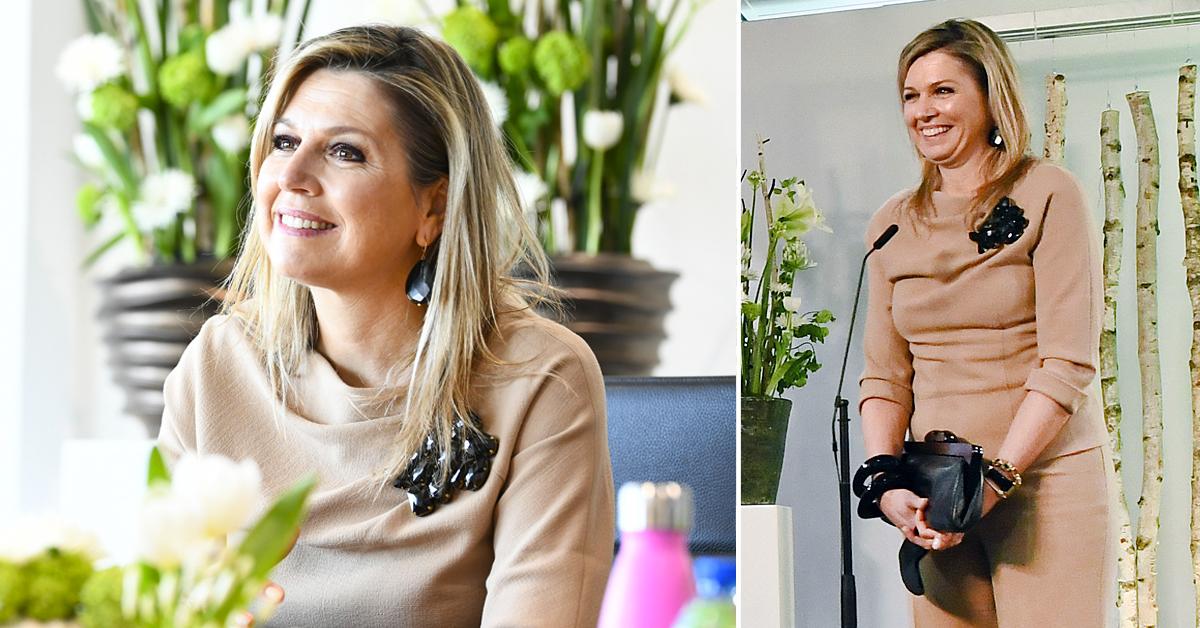 Queen Máxima of the Netherlands dressed to the nines when she visited a cleaning company in Uden, Netherlands, on Tuesday, April 20.
During her outing to CSU, which recently won the King Willem I Prize in the Large Business category, the royal sported a stylish beige suit.
Article continues below advertisement
Scroll through the gallery below to see more of her stylish day out!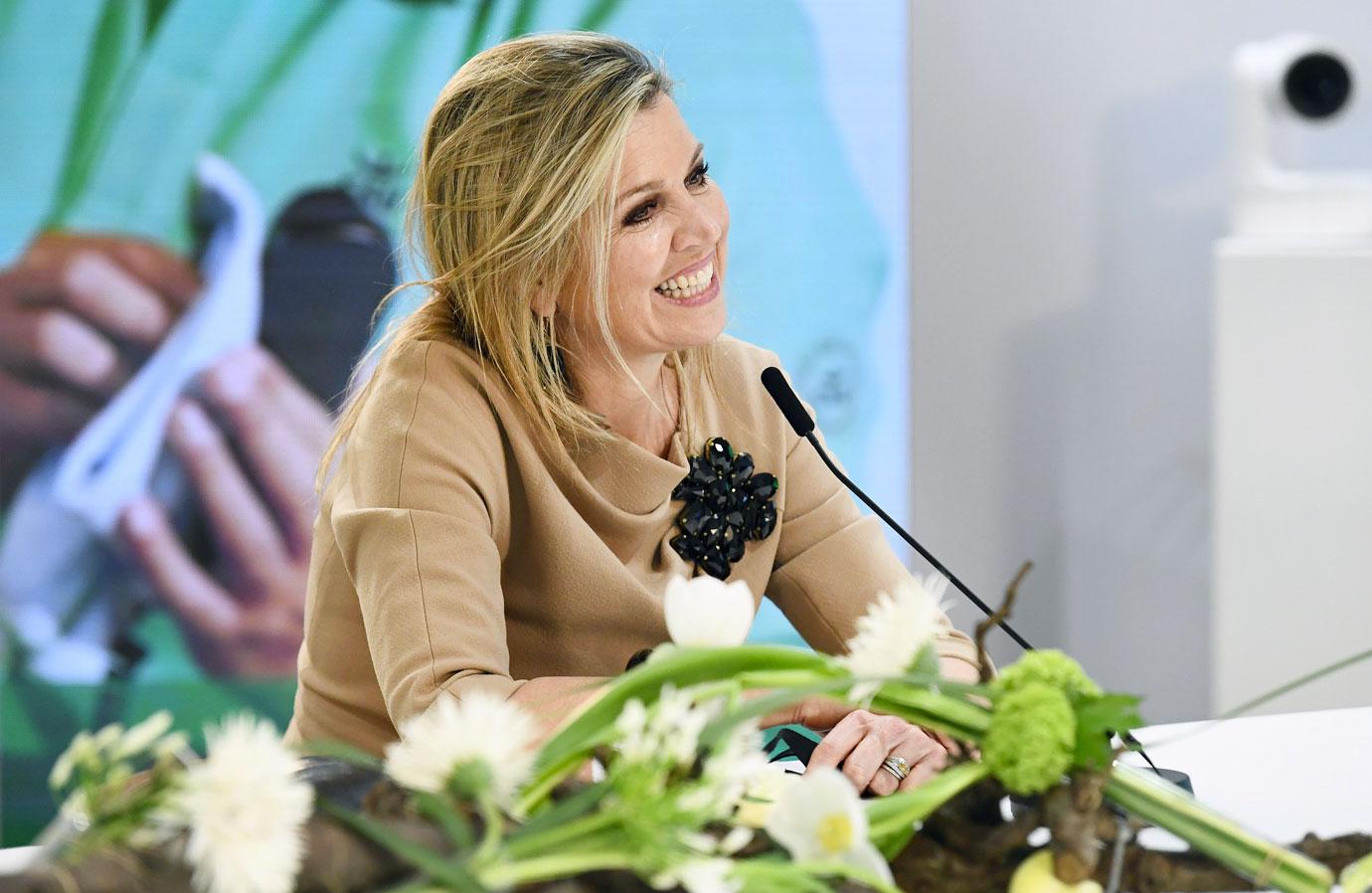 The 49-year-old added a black flower brooch to her ensemble.
The blonde beauty has been keeping busy! Just last week, she made an appearance at the International Theater Amsterdam.
She wore a floral gown, which she paired with a red jacket, a black face mask, a red purse and red pumps.
Article continues below advertisement
The Queen seemed to be interacting and engaging with everyone around her.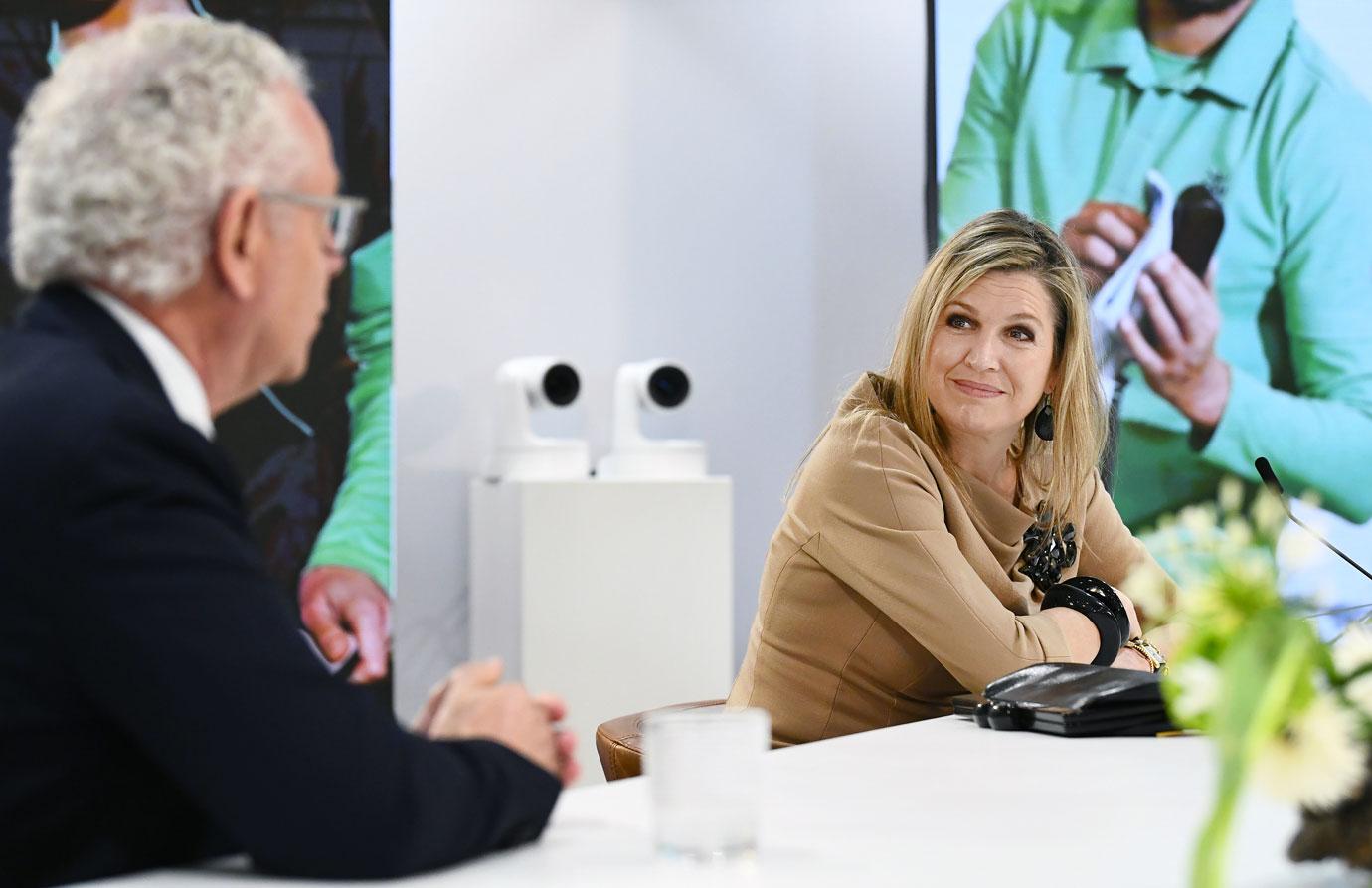 A few weeks ago, the Queen took a trip to the Valentine School and Huntsman Holland BV — a coronavirus research center — in Rotterdamn, Netherlands.
The Queen and her husband, King Willem-Alexander, have been outspoken about the ongoing pandemic and are encouraging others to get vaccinated when possible.
The couple called the vaccine "a turning point that gives hope for a way out of this crisis."
"Many thanks to everyone who cooperates! Now it is important to stick together," they added at the time about the shot.
Article continues below advertisement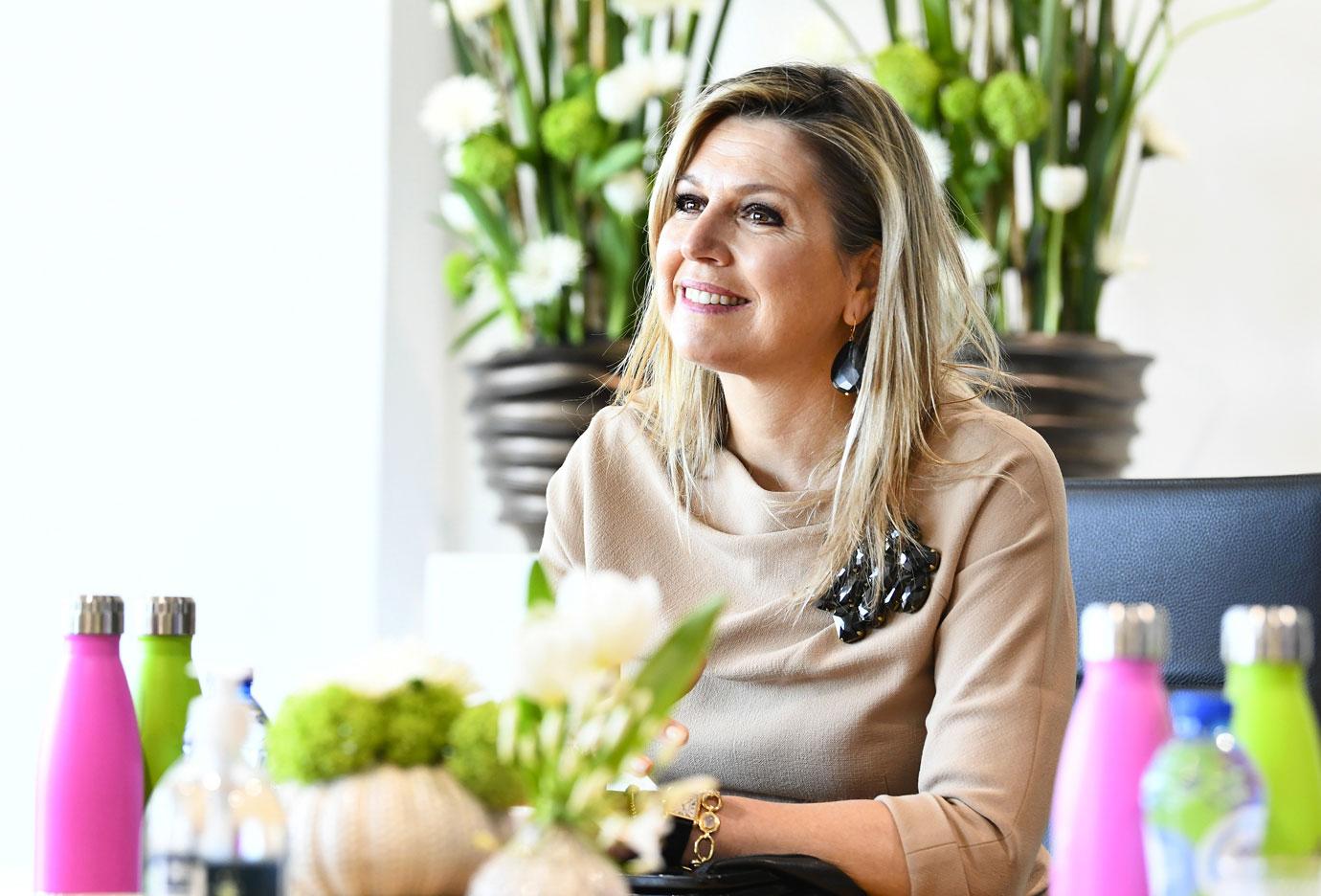 Not only did the royal match her bracelet, purse and brooch, but she also donned black earrings.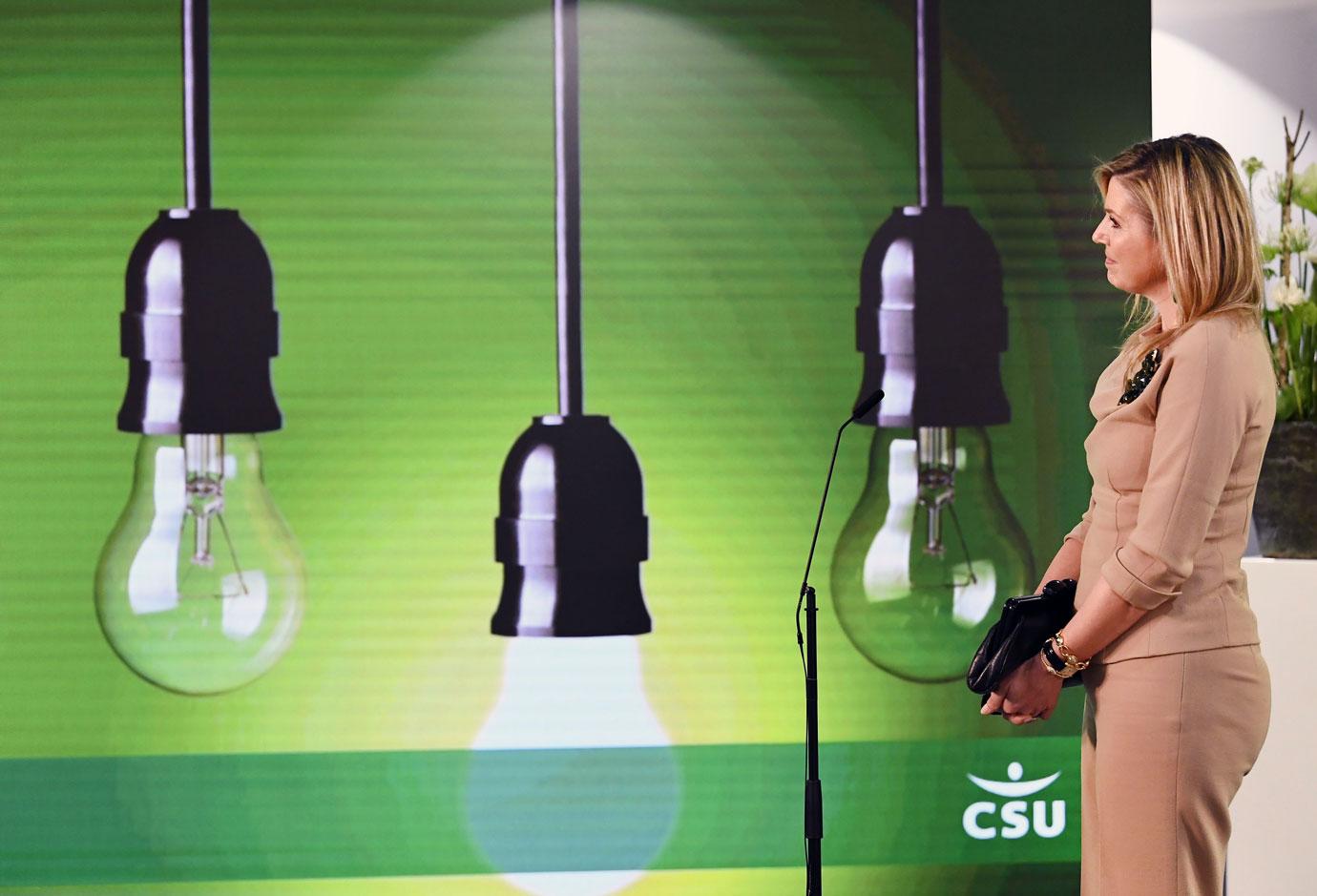 After Prince Philip passed away, the mom-of-three sent their well-wishes to Britain's royal family.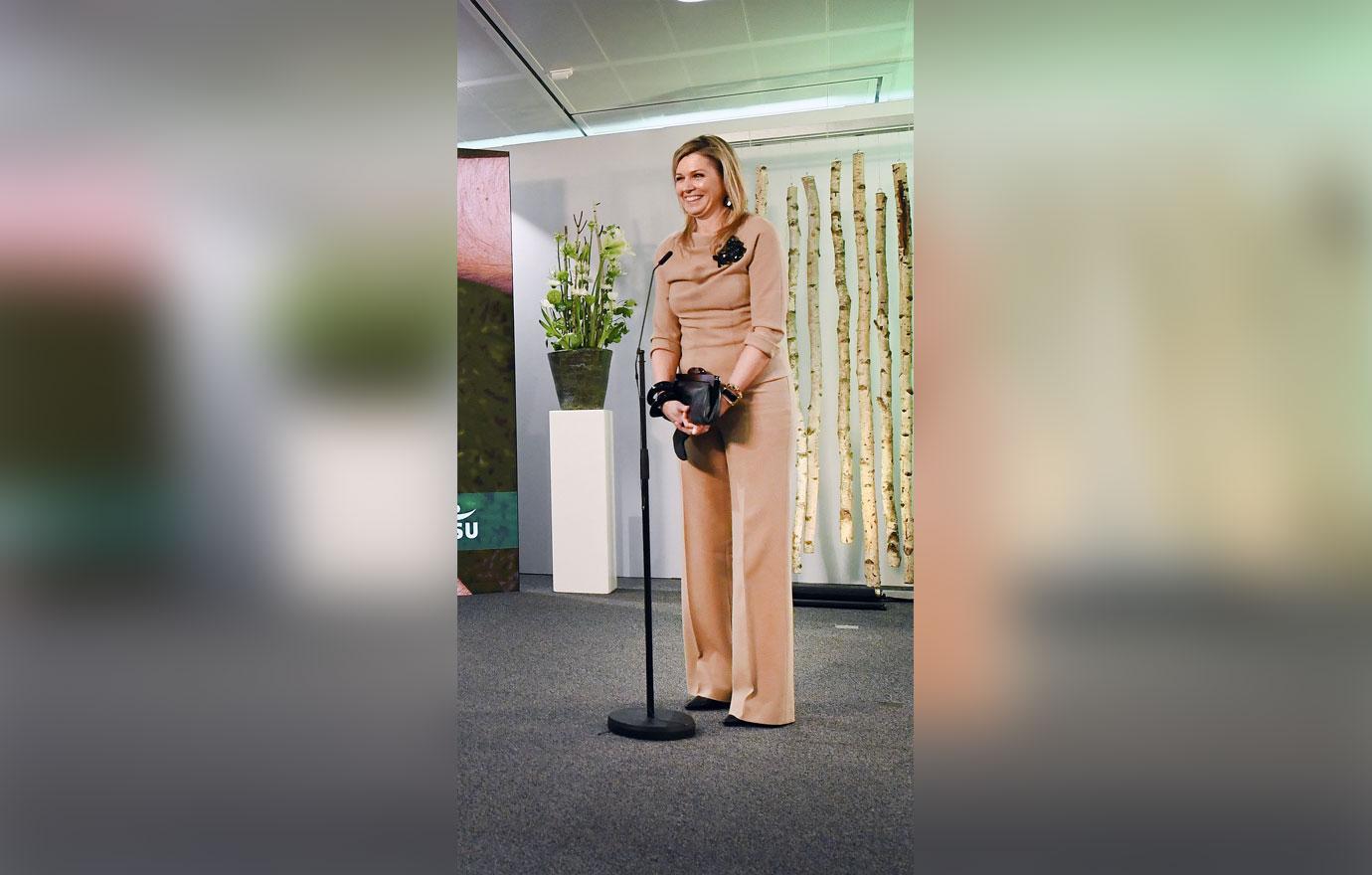 "It is with great respect that we remember His Royal Highness Prince Philip," they said. "Throughout his long life, he committed himself with dedication to the British people and to his many duties and responsibilities. His lively personality never ceased to leave an unforgettable impression. Our deepest and most heartfelt sympathy goes out to Her Majesty Queen Elizabeth and all the members of the Royal Family."