Thomas Markle Slams Prince Harry's Upcoming Memoir, Says It's 'An Insult To The Royals & The British People'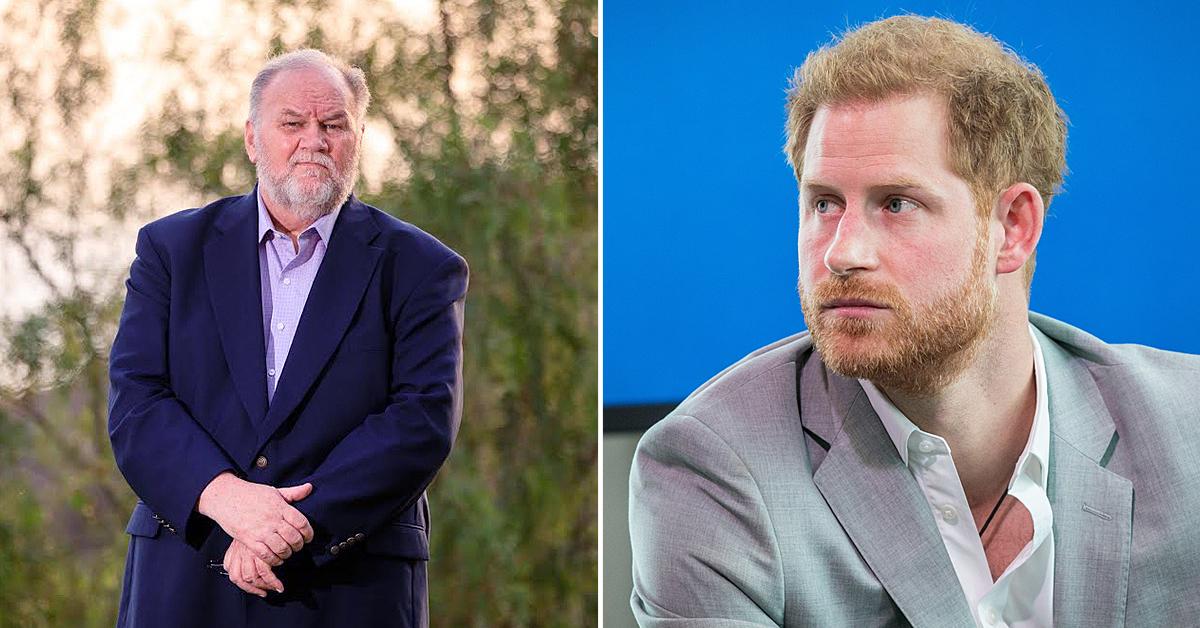 Earlier this week, Prince Harry announced that he would be writing a memoir about his life, but Meghan Markle's estranged father, Thomas Markle, thinks it's a bad idea.
Article continues below advertisement
"Harry doesn't have too much more to tell. After three sessions with his psychiatrist and Oprah Winfrey, I don't know what more there is to tell," the 77-year-old told Fox News, referring to Harry's AppleTV+ series, The Me You Can't See. "I think it's foolish, and I think it's insult to the royals and the British people."
During the interview, Thomas also said that he was upset he had not yet met his grandchildren, so he will be taking action against his daughter.
Article continues below advertisement
"I will be petitioning the California courts for the rights to see my grandchildren in the very near future," he declared. "Archie and Lili are small children. They're not politics. They're not pawns. They're not part of the game. And they're also royal and entitled to the same rights as any other royal."
Article continues below advertisement
Even though the royal family might not be happy with Meghan and Harry ever since they fled to California, Thomas admitted he would welcome Queen Elizabeth and Prince Charles with open arms.
"Of course they would be invited to my home at any time — that is a great thought. They are certainly welcome into my home at any time," he said of his house in Mexico.
Article continues below advertisement
Earlier this week, Harry spilled the beans about his latest endeavor.
"I'm writing this not as the prince I was born but as the man I have become," the dad-of-two said in a statement. "I've worn many hats over the years, both literally and figuratively, and my hope is that in telling my story – the highs and lows, the mistakes, the lessons learned – I can help show that no matter where we come from, we have more in common than we think."
Article continues below advertisement
He added, "I'm deeply grateful for the opportunity to share what I've learned over the course of my life so far and excited for people to read a firsthand account of my life that's accurate and wholly truthful."
Article continues below advertisement
"I think it's going to have a massive impact upon the royal family and certainly upon the relationships with his brother going forward," royal author Robert Jobson said. "But what it does show is really Harry does not give a damn actually about the feelings of his grandmother or his brother or his father. He doesn't care, he's got the money now, he's independent of his father, he's independent of the royal family and pretty much thinks he can do what he likes, and it looks like he can."