Prince Harry & Prince William 'Want To Make Their Own Personal Addresses' At Princess Diana's Statue Unveiling, Source Claims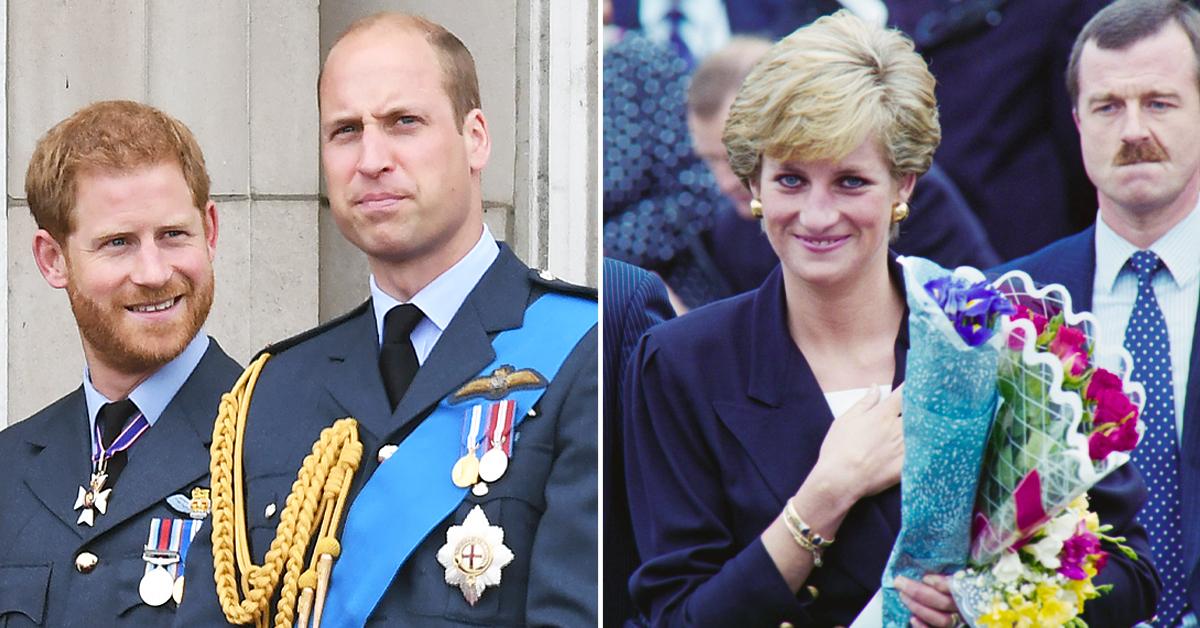 Even though Prince William and Prince Harry spoke at Prince Philip's funeral, it seems like the brothers are still at odds with one another.
Article continues below advertisement
So much so, the siblings want to give separate speeches at Princess Diana's statue unveiling in July, a source told The Sun.
"They will both move heaven and earth to be there. They commissioned the statue together. It is very important for them," a source told the outlet. "There is, of course, hope the memory of Diana can repair their relationship but that seems a long way off right now."
Article continues below advertisement
"The brothers will be physically together for the ceremony but want to make their own personal addresses," the insider added. "You might have thought they'd go for a joint statement and speech but that's not the case. Each has insisted on preparing their own. It is a big concern that their body language will suggest all is not well and they won't present a united front."
Article continues below advertisement
"It used to be quite a straightforward thing, right, because they weren't arguing and life was simple," Bradby said. "And then it just slowly descended into something that was difficult — personally and publicly — really over the past year and a half."
Article continues below advertisement
It all started after Harry and his wife, Meghan Markle, spoke to Oprah Winfrey about why they left the royal family in a television interview, which aired on March 7.
Article continues below advertisement
"I love William to bits. He's my brother. We've been through hell together. But we are on different paths," he said. "The relationship is space. Time heals all things, hopefully."
Article continues below advertisement
However, things seemed better after Philip's funeral, but royal expert Katie Nicholl predicted that the two princes still have a long way to go before they make up.
"The idea that Harry's suddenly going to come around to William's way of thinking, and vice versa, I think is a way off," she insisted. "I think there do need to be more conversations, there's clearly still a lot of hurt, a lot of resentment, and a degree of mistrust on both parts."