Prince Harry & Prince Charles Have 'A Hell Of A Lot Of Bad Blood Between Them' After Tell-All, Expert Claims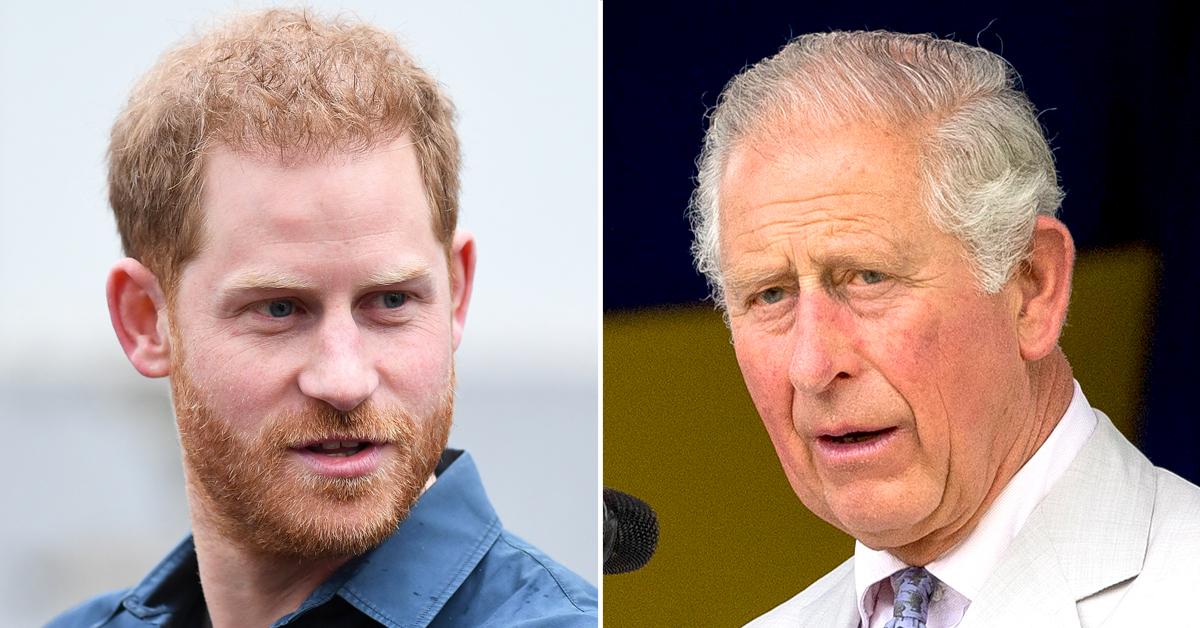 Will Prince Harry and Prince Charles ever put their differences aside and make up? According to royal expert Duncan Larcombe, the two have a long way to go.
Article continues below advertisement
"When it comes to Prince Charles, Harry was clearly attacking his own father," Larcombe told Fabulous, referring to the latter's tell-all interview with Oprah Winfrey, where he detailed his strained relationship with Charles, 72.
Larcombe continued, "There is a hell of a lot of bad blood between Charles and Harry and you can kind of understand it. Prince Charles has been waiting to become King since the age of four, and it reaches the point when it is going to be in the not-too-distant future that his job will finally start. And he's got his very popular, very high profile son trying to sweep the mat from under his feet from saying his father and Prince William are trapped."
Article continues below advertisement
Larcombe explained that since Charles has been prepping for the role for seven decades, he doesn't want anything to get in his way.
Article continues below advertisement
"So for Harry to throw insults at his brother not wanting to be king is one thing, but to say it about your father who has waited 70 years to do that job, that's about as low a blow as Harry could have dealt his dad," Larcombe noted.
While speaking to Winfrey, Harry claimed that he always wanted to leave the royal family but wasn't sure if it was a possibility.
Article continues below advertisement
"I myself was trapped as well, I didn't see a way out," the red-headed royal said. "I was trapped but I didn't know I was trapped. My father and my brother - they are trapped. They don't get to leave and I have huge compassion for that."
One month after the tell-all, Harry flew to the U.K. to attend his grandfather Prince Philip's funeral. Even though he was seeing talking to Prince William after the service, a source said that Charles is still upset at his youngest son.
Article continues below advertisement
"With the way things are going, Charles may never forgive Harry, which hasn't gone down well with [Queen] Elizabeth," an insider told Us Weekly.
Article continues below advertisement
On May 6, William, Kate Middleton, Queen Elizabeth and Charles all sent birthday wishes to Meghan Markle and Harry's son, Archie. However, Charles failed to include Meghan in the photo via Instagram, which may have been on purpose.
"It's pretty daft to leave her [Meghan] out of it given that it wasn't that many weeks ago she was American TV throwing accusations about the royal family left, right and center," Larcombe said. "I see that as a deliberate sign of Prince Charles. Surely Prince Charles has enough nous to know how sensitive the situation is with his younger son and his wife."