Keeping Up With the Sussexes! Meghan Markle and Prince Harry Caught 'Acting Like A-List Celebrities' at Invictus Games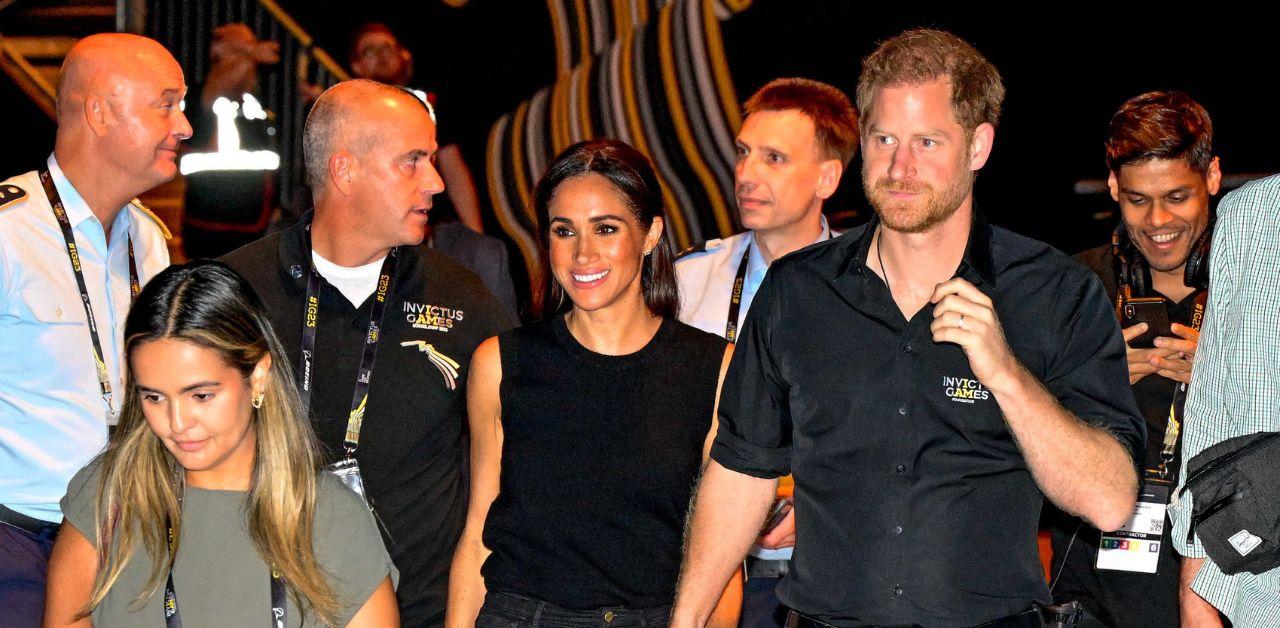 Meghan Markle and Prince Harry weren't afraid to be lovey-dovey during the Invictus Games, which are currently taking place in Germany. The Duke and Duchess of Sussex attended the sporting event and were seen holding hands and supporting one another.
Article continues below advertisement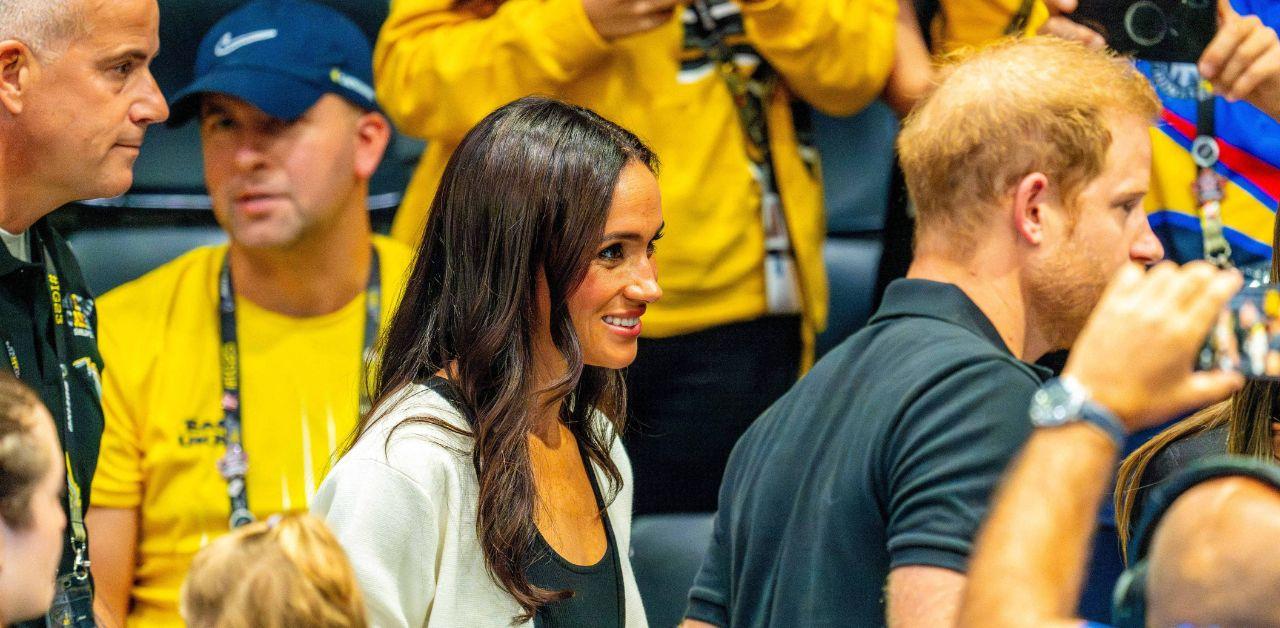 Expert Judi James said the couple was able grab attention at the gathering.
"Meghan's body language in these poses signals one strong message: that she is loved by her husband Harry," she explained.
Article continues below advertisement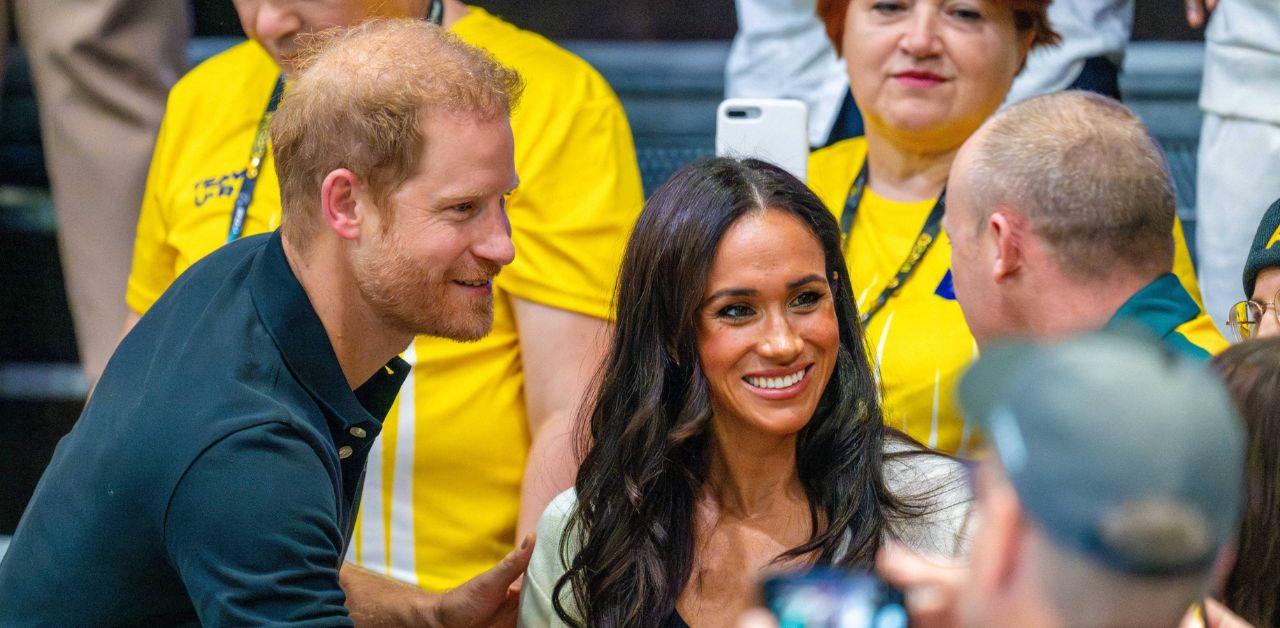 It appeared as though Meghan and Harry were able to find time to flirt with each other throughout the evening.
"While Harry leans to chat, her responses suggest he is whispering romantic sweet nothings in her ear," James shared. "She pauses mid-clap to clasp her hands in a 'praying' pose of rapt attention and her features soften to suggest the look of love."
"When Harry makes what looks like a jokey hand gesture to point her gaze in a distant direction she throws her head back in delighted laughter, keeping her hands high to clap like an excited child," she added.
Article continues below advertisement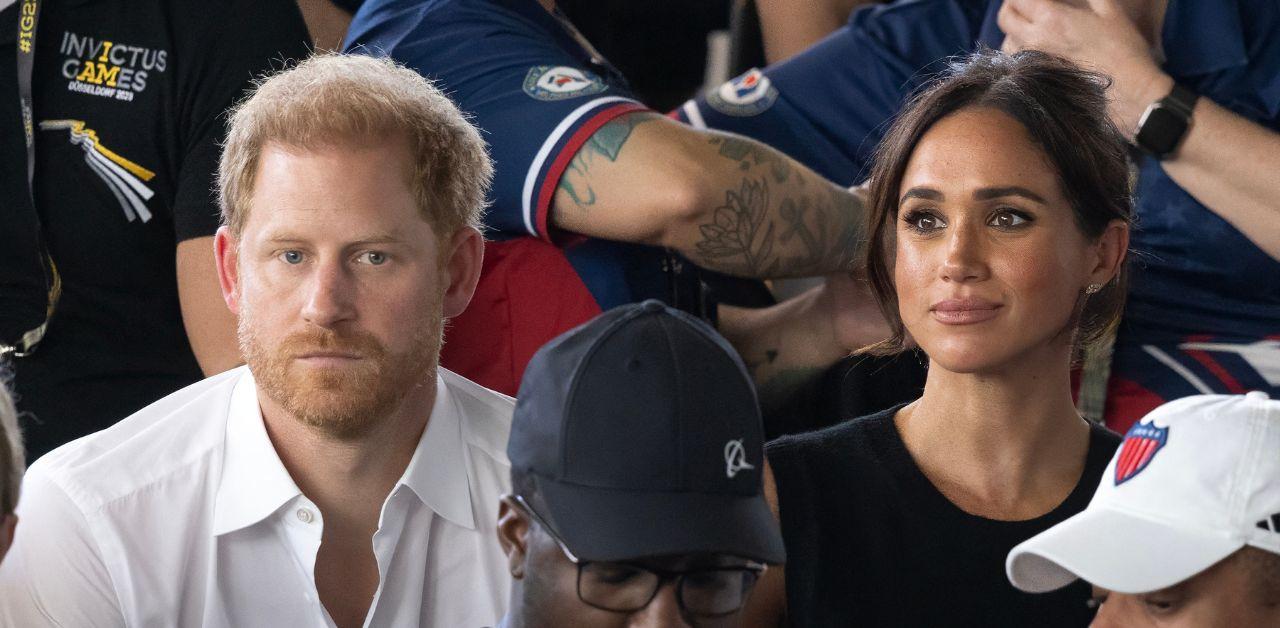 Meghan and Harry's behavior differed from royal protocol and was similar to a traditional American star instead of a British prince and duchess.
"Then when Harry's head is close to her own and he is standing close behind her she keeps her torso facing front but turns her head as though to nuzzle him, with a secretive, intimate, beaming smile that makes this look like a passionate moment at a very public sporting event," the journalist shared.
"It's currently a very 'U.S. Celebrity' trend to get flirty and intimate at big sporting events," the author added.
Article continues below advertisement
The Sussexes' mannerisms reminded James of Kylie Jenner and her new beau, Timothée Chalamet, due to their comfortability with showing their affinity toward one another.
"Hollywood power couples now snog their way through Wimbledon and Kylie Jenner and Timothée Chalamet decided to express their attraction for each other during the U.S. Open last week via some very powerful PDAs, so it's probably understandable if Harry and Meghan have chosen to air their own personal love story at these Invictus Games," James noted.
"In doing so, the palace ends up looking mean-spirited and petty. The ill will against Harry should not be held against the Invictus competitors," she added.