Prince Charles & Wife Camilla Visit Belfast City Hall & Cathedral Quarter Of Belfast While In Ireland — Photos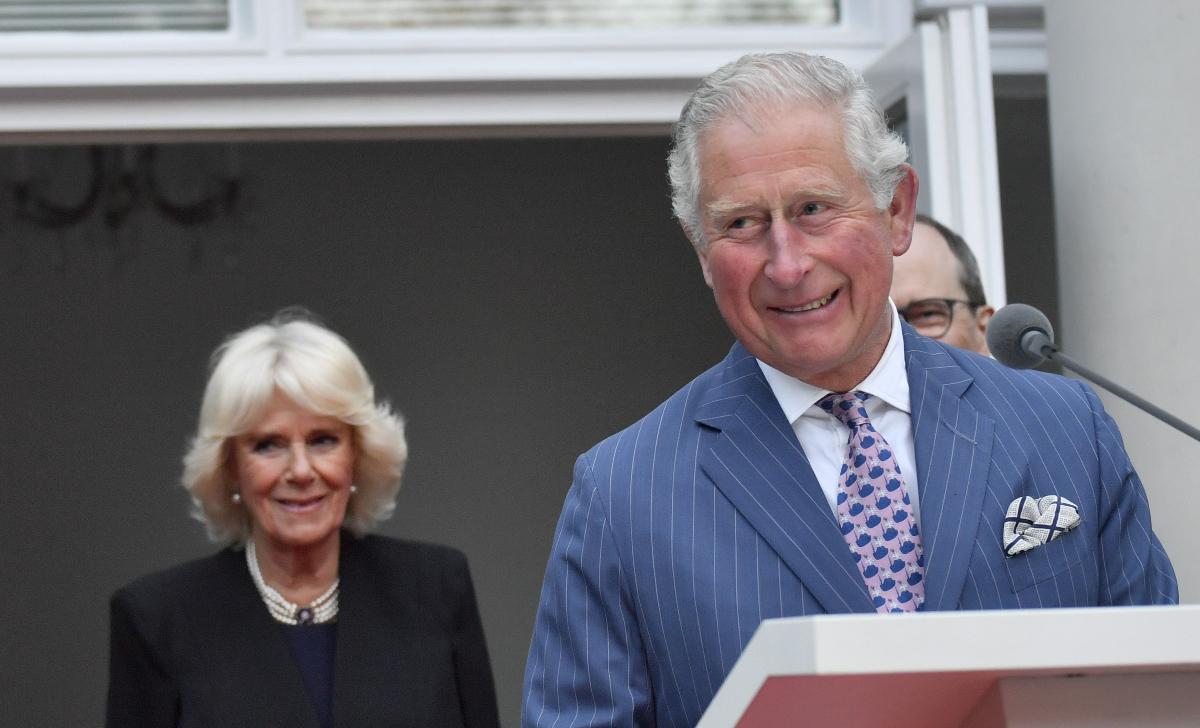 Out and about! Prince Charles and his wife, Camilla, Duchess of Cornwall documented their recent trip to Ireland via social media.
Article continues below advertisement
"Earlier today, The Prince of Wales and The Duchess of Cornwall arrived in Belfast for a two-day visit to Northern Ireland," the caption began. "First, at Belfast City Hall, His Royal Highness met with historians to discuss the Centenary of Northern Ireland. Meanwhile, The Duchess heard about Belfast's ambition to become an UNESCO City of Music and was introduced to the women's steering group."
Article continues below advertisement
The message continued, "Belfast City Hall was the site of the opening of the first Parliament of Northern Ireland on 22 June, 1921. The Parliament was opened by King George V following Northern Ireland's first general election, held on 24 May 1921. In the Cathedral Quarter of Belfast, Their Royal Highnesses later visited the Education Authority Headquarters to hear from young people who have been supported by the youth services. #RoyalVisitNI."
In the photos, Charles, who sported a blue suit, and Camilla, who wore a green dress, were seen talking with others during their visit.
Article continues below advertisement
Of course, people praised the couple — and even complimented their outfits! One person wrote, "The Duchess looks very nice in green and the Prince looked his usual best 😊😊😊," while another added, "It's so wonderful to see them 😍 I can't wait to see what they get up to in Northern Ireland 🥰."
Article continues below advertisement
A third user added, "What beautiful photos, the Duchess of Cornwall looks so elegant, so beautiful. Lovely to have a wonderful visit. 🌹🌹."
Charles also made a speech while at the Education Authority Headquarters.
Article continues below advertisement
"I cannot tell you how really inspiring it has been to hear of the tireless work being carried out by youth workers on all sides of the community, and I just wanted to take this opportunity, if I may, to pay a special tribute to your dedication and commitment to the cause of peaceful co-existence," he said.
"Whenever I visit this part of the world, I never cease to be profoundly moved by the work that is being done to heal the pain of the past, to bring understanding and reconciliation in the present, and to build hope for the future," he continued. "All who love this very special part of the world can only wish you renewed strength of spirit and resolve as you take forward this work of such vital importance to these islands. So, thank you ladies and gentlemen for all you do."
Article continues below advertisement
"There's no blame. I don't think we should be pointing the finger or blaming anybody," Harry told Shepard. "But certainly when it comes to parenting, if I've experienced some form of pain or suffering because of the pain or suffering that perhaps my father or my parents had suffered, I'm going to make sure that I break that cycle so that I don't pass it on."
Article continues below advertisement
"There's a lot of genetic pain and suffering that gets passed on anyway," added Harry. "We as parents should be doing the most we can to try and say, 'You know what? That happened to me. I'm going to make sure that doesn't happen to you.'"
Article continues below advertisement
However, Charles has yet to respond to the remarks. Now, their former butler believes the two will never make amends.
"The damage is done," Grant Harrold said on Channel 5's Charles & Harry: Father and Son Divided. "And that makes me sad because the relationship that I knew which was a loving, caring, fun relationship can never be like that again."