Queen Letizia Of Spain Looks Gorgeous In Beautiful Floral Gown While Attending Red Cross Fundraising Day In Madrid — Photos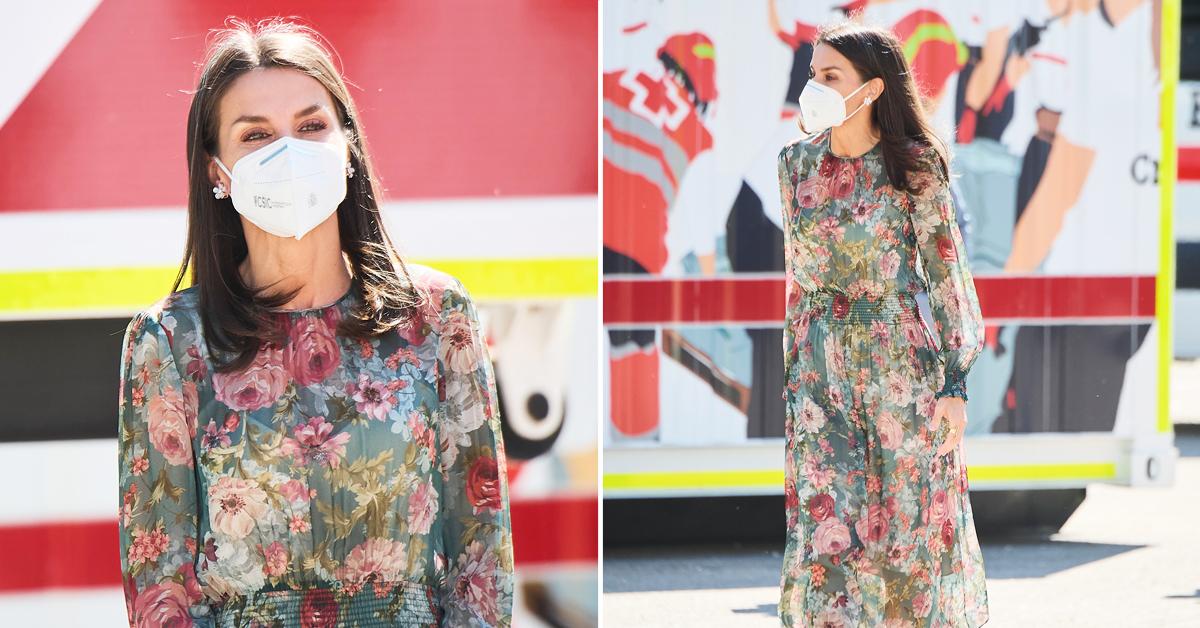 Looks like someone is ready for summer! Queen Letizia of Spain wore a beautiful floral dress while attending Red Cross Fundraising Day in Madrid on Wednesday, May 5.
Article continues below advertisement
This is hardly the first time the royal, 48, has worn the frock, which is from Zara. In 2017, the brunette beauty wore it when she hosted an event for medical representatives at Madrid's Zarzuela Palace. Then, she wore the gown while visiting the Guggenheim Museum in Bilbao in July 2020.
Scroll through the photos below to see her outing!
Article continues below advertisement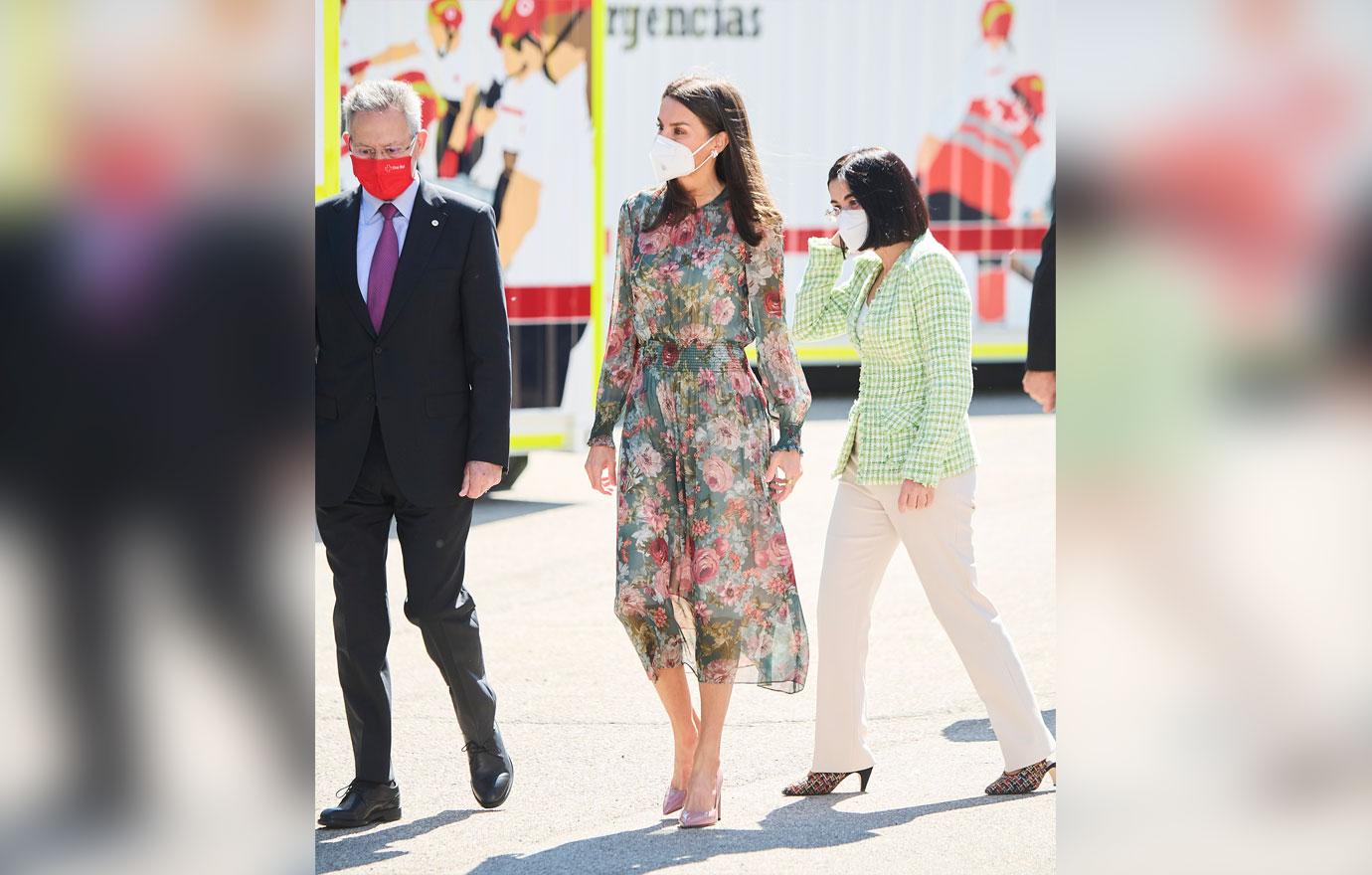 The Queen paired her dress with pink pumps, and of course, wore a face mask to protect herself and others amid the COVID-19 pandemic.
Just a few days before, the Queen celebrated Mother's Day in Spain with her husband, King Felipe, and their daughters, Princess Leonor and Infanta Sofia. The foursome were spotted enjoying a night out at the theater, where they watched Benjamin Britten's opera Peter Grimes.
Article continues below advertisement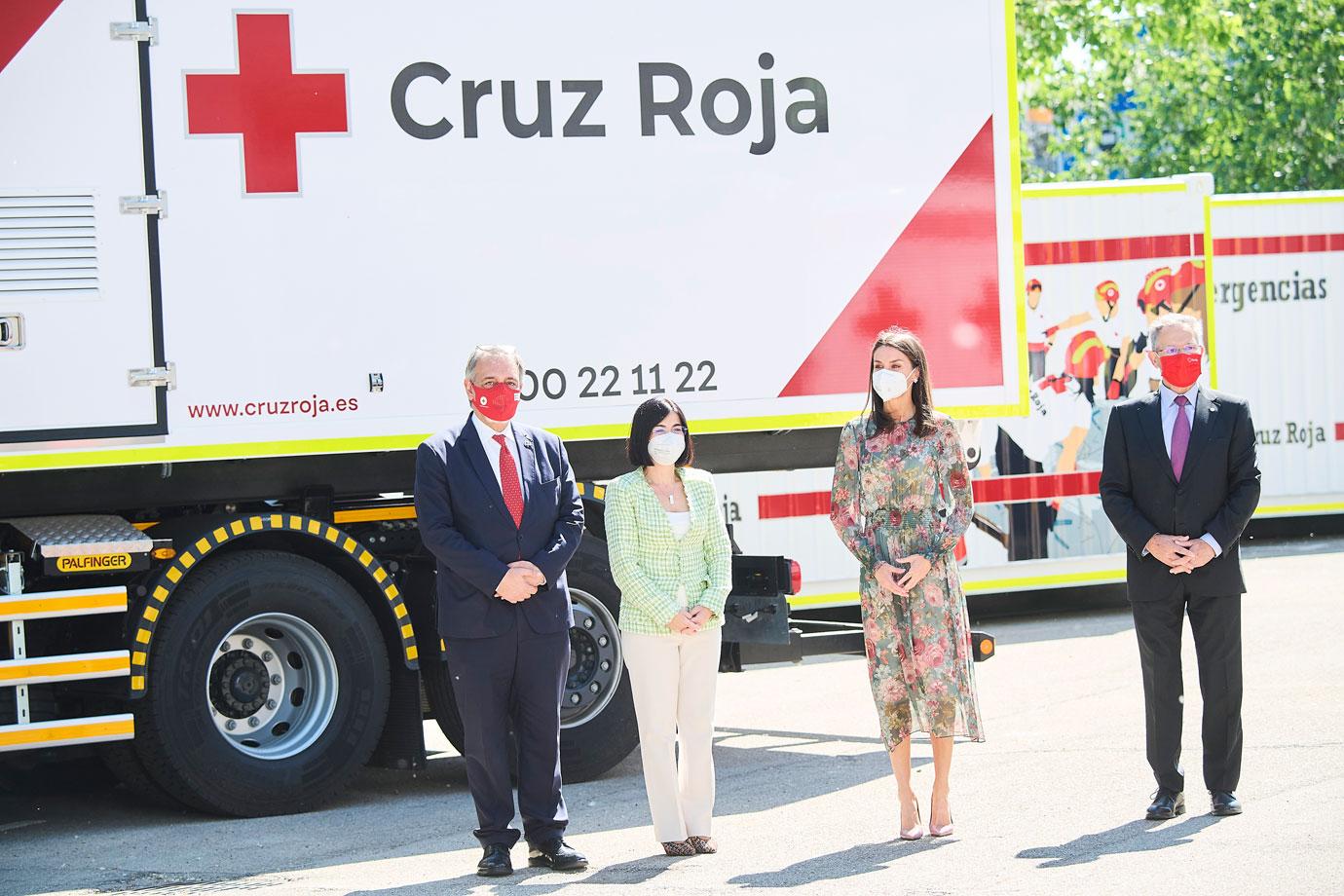 Letizia stood outside of a "Cruz Roja" truck, which means Red Cross in Spanish.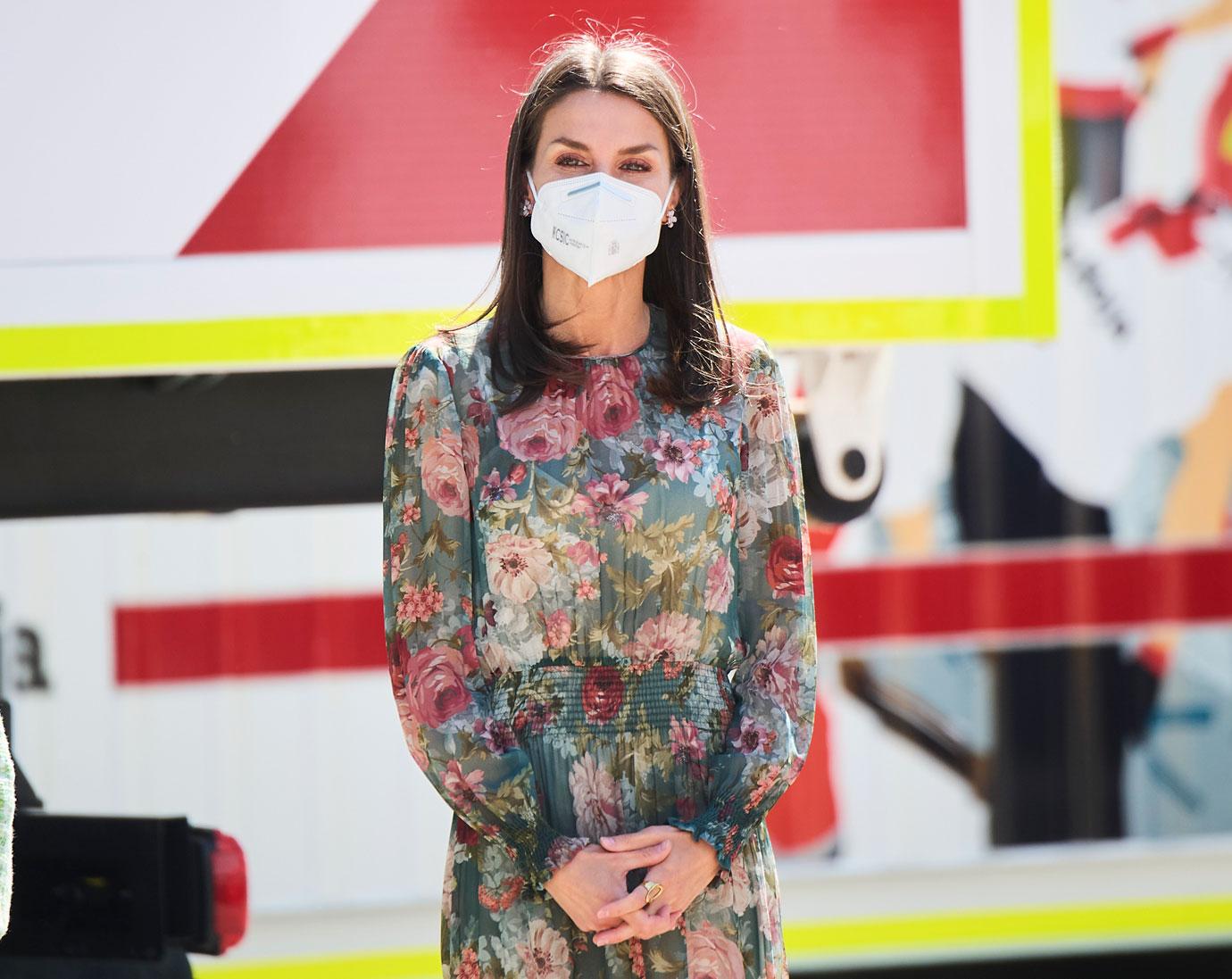 The mom-of-two has been seen out and about lately, as she previously attended a discussion hosted by the FundeuRAE (Urgent Spanish Foundation), a non-profit founded in February 2005 to to maintain the unity and "purity" of the Spanish language in the media. During the event, she wore a black-and-white coat, black pants and black heels.
Article continues below advertisement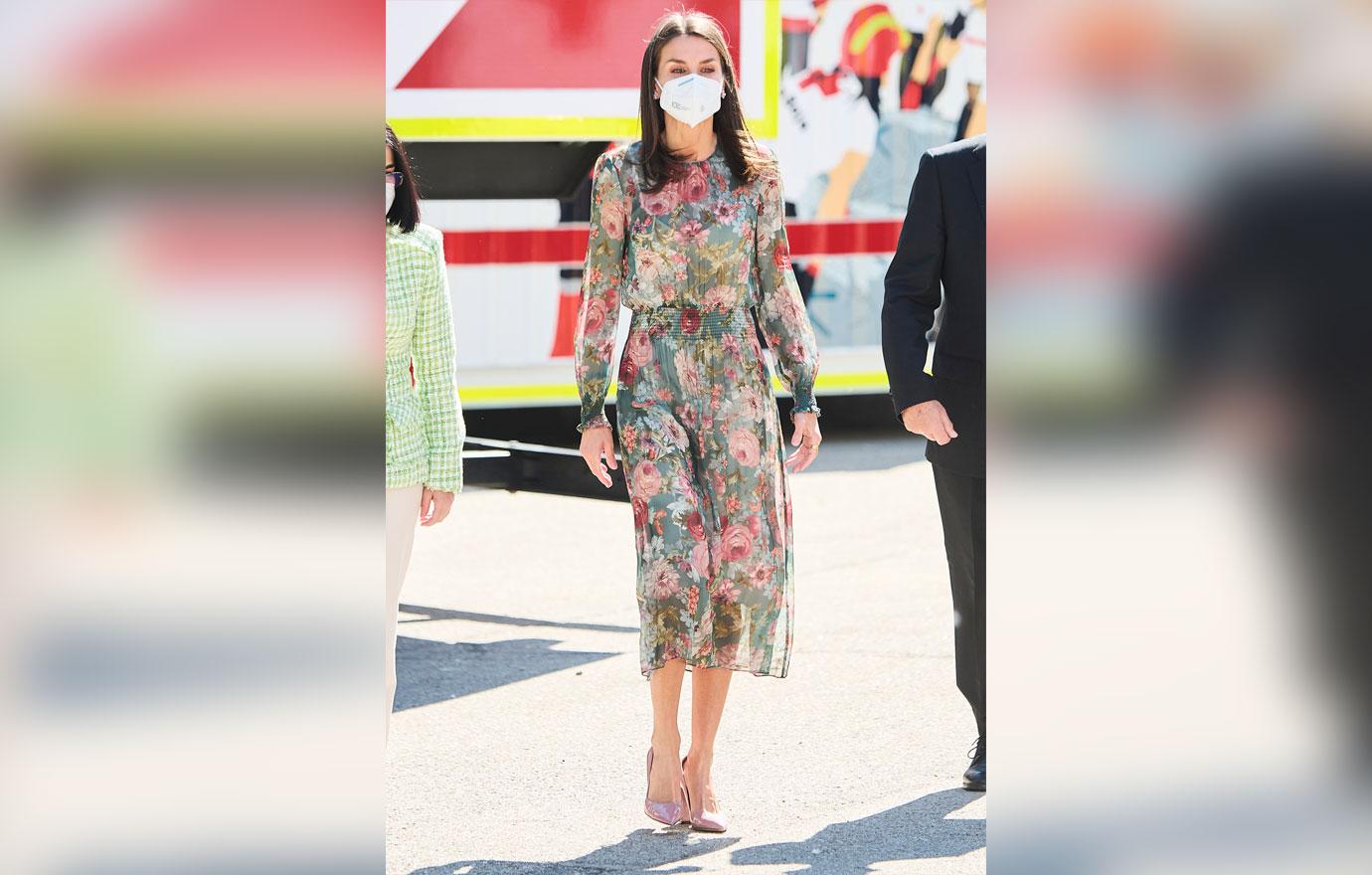 A few weeks ago, Letizia and her husband brought along their daughters to an event. The foursome attended the launching ceremony of Submarine S-81 Isaac Peral at the Navantia shipyard in Cartagena, Spain.
King Felipe wore his naval uniform, while Letizia wore a gray dress. Princess Leonor wore a white coat with a patterned dress, while Infanta Sofia wore a red frock with black flats.
Then, on April 23, the Queen showed off her beautiful blue wrap dress while attending an International Book Day Event at Cervantes Institute.
Article continues below advertisement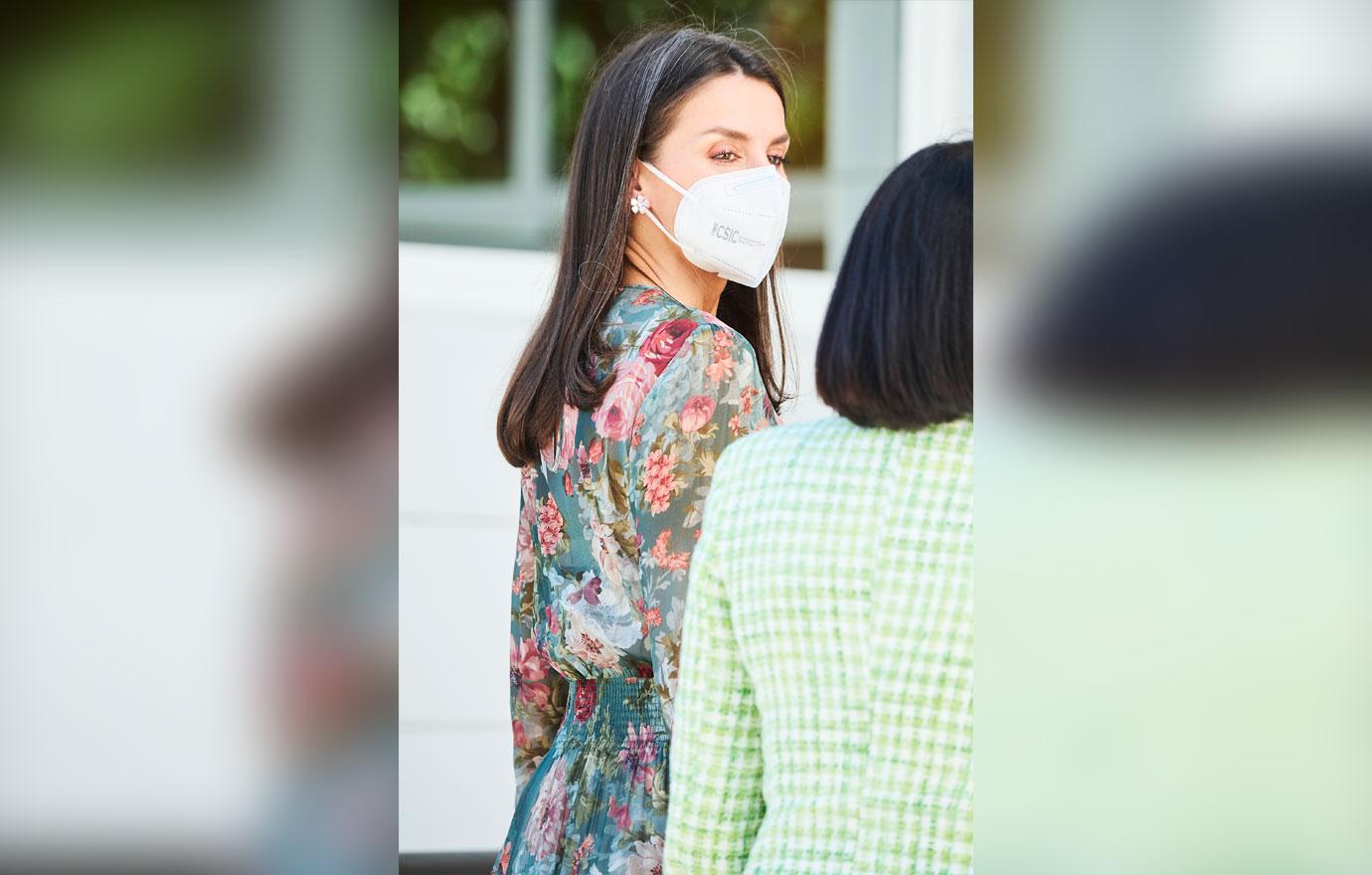 Clearly, Letizia's fashion game is always on point!
Bye for now! Letizia seemed engaged with another woman while walking around outside.