Prince Harry Reveals He Keeps In Touch With Actor & Montecito Neighbor Orlando Bloom 'Because Of The Paparazzi'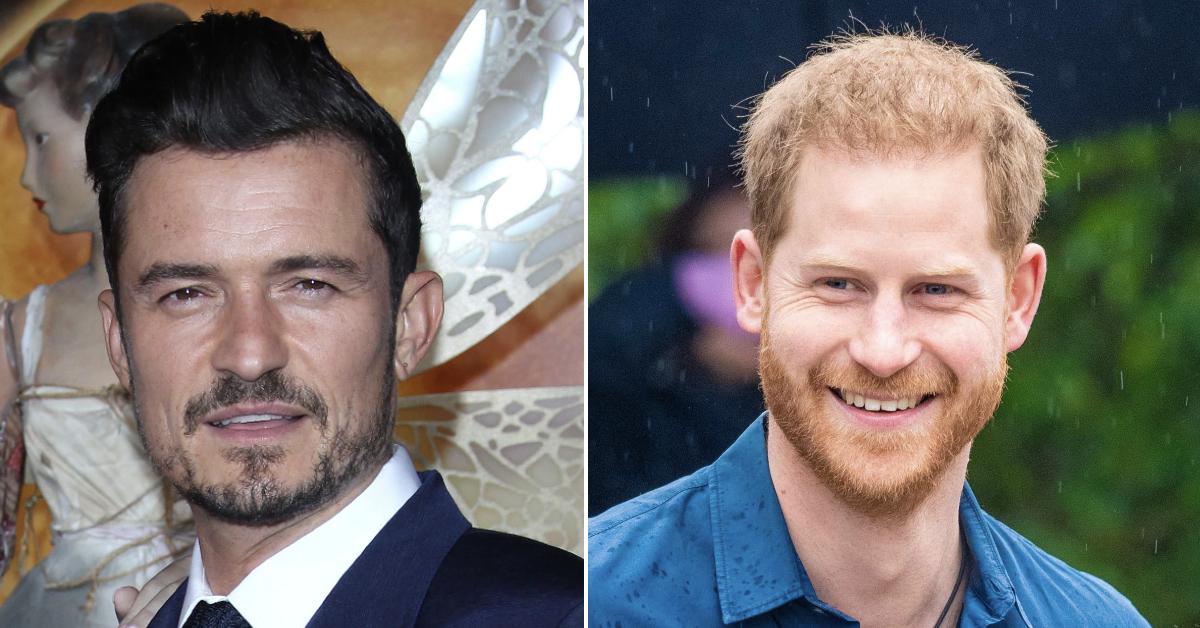 Prince Harry revealed to Dax Shepard that living outside of Los Angeles has its pros and cons, including dealing with photographers outside of his home. As a result, the red-headed royal turns to friend and neighbor Orlando Bloom for help.
Article continues below advertisement
"Just two days ago, Orlando Bloom sent me a message — because he's just down the road and we sort of keep in contact because of the paparazzi — he sent me a photograph which his security got of this long-haired guy with a beanie on, with his ear pods in, with his massive camera lying in the back of his 4x4 truck," Harry, 36, said on Shepard's podcast. "A woman driving who did the peace sign sitting there as a distraction, and he is laid down in the back of this truck taking photographs of them out with their kid and whoever else is in that area."
"How is that normal, how is that acceptable?" Harry, who relocated to Montecito, Calif., in 2020, asked.
Article continues below advertisement
Harry noted that it's frustrating when paparazzi try to take photos of his son, Archie — especially when he and Meghan Markle were living at Tyler Perry's house in L.A. for a short amount of time.
Article continues below advertisement
"Page Six of the New York Post, they took photos of my son being picked up from school on his first day," he said. "It's this sort of rabid feeding frenzy... kids don't get a choice; they don't get a say in it."
"The helicopters, the drones, the paparazzi cutting the fence — it was madness," he explained of living at Perry's house. "The people out here, their response was, 'well, what do you expect if you live in L.A.?'"
Article continues below advertisement
"Here, I can actually lift my head and I feel different. My shoulders have dropped, so has hers," he said. "You walk around feeling a little bit more free. I get to take Archie on the back of my bicycle. I never had the chance to do that."