Piers Morgan's 3 Sons 'Are All Being Targeted' & Receiving 'Threats Of Violence Towards Them' Following Meghan Markle Comments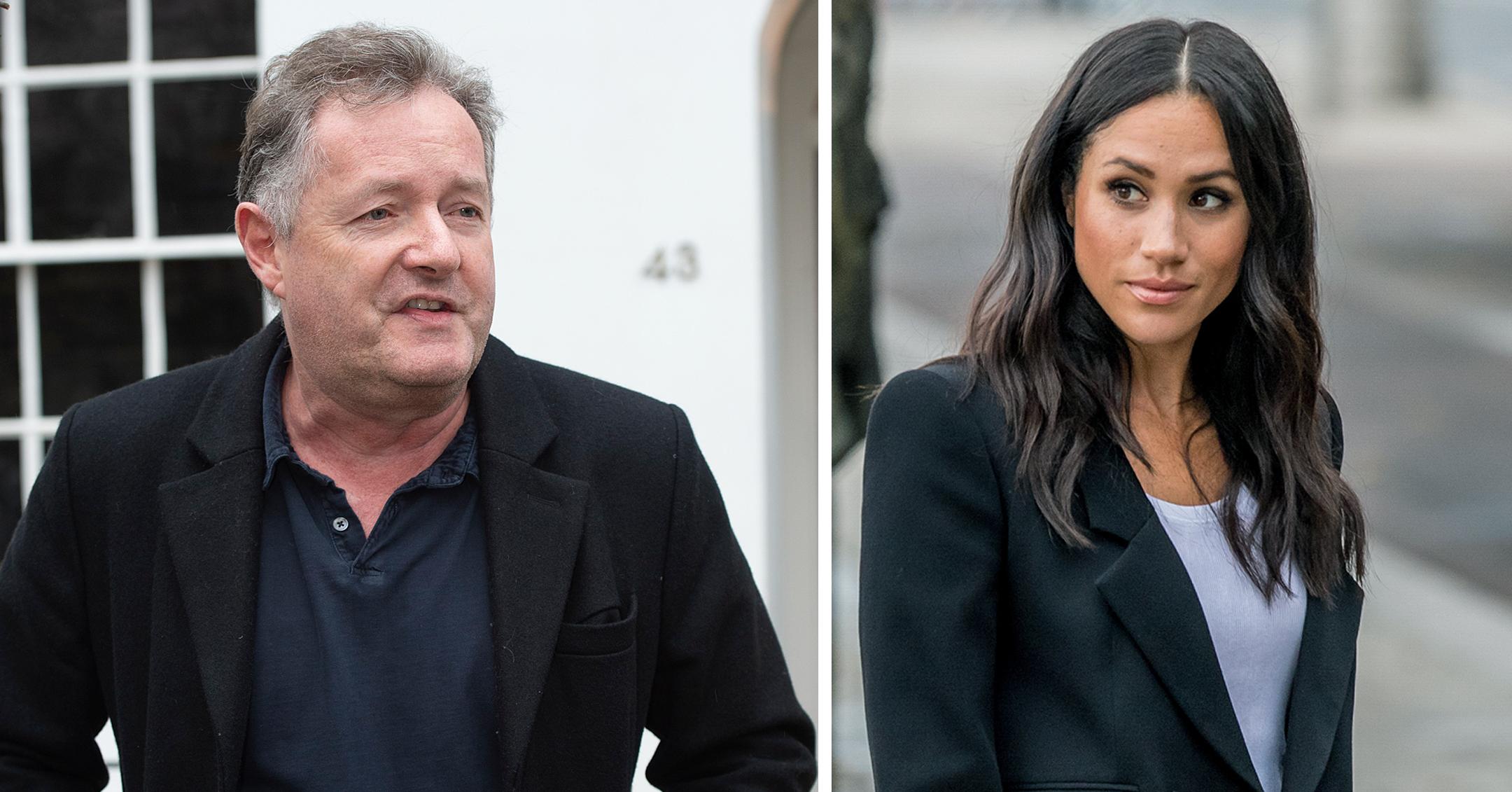 Piers Morgan revealed that his three sons — Spencer, 27, Stanley, 23, and Albert, 20 — have been affected after the talk shot host abruptly exited Good Morning Britain for making harsh comments about Meghan Markle earlier this month.
Article continues below advertisement
"I've always subscribed to the 'If you dish it out, you've got to take it' philosophy," Morgan, 55, wrote in a piece for the Mail on Sunday. "But my three sons told me they too are all being targeted and sent me screenshots of venomous abuse and threats of violence towards them, which made my stomach churn, especially as police are already investigating a death threat made to me and my eldest boy Spencer last month."
He continued, "None of them even care about Meghan Markle, let alone agree with my views on her. Yet the Twitter troll mob has found them guilty by association. One troll vowed to murder me in front of them, and added: 'When your dad dies, the world will have a party.'"
Article continues below advertisement
On March 9, the journalist walked off set after his co-star Alex Beresford confronted him over his remarks, in which he claimed he didn't believe anything Meghan said to Oprah Winfrey.
During the interview, Meghan claimed someone in the royal family had "concerns" over Archie's skin color and that when she tried to deal with her mental health, the institution turned down her request.
Article continues below advertisement
"I understand that you don't like Meghan Markle. You've made it so clear a number of times on this program, and I understand that you had a personal relationship with Meghan Markle and she cut you off," Beresford said. "Has she said anything about you after she cut you off? She's entitled to cut you off if she wants to. And yet you continue to trash her."
In response, Morgan said: "I just prefer not to sit there listening to colleagues call me diabolical." Later that day, it was revealed that Morgan would no longer be working on the show.
Article continues below advertisement
"Following discussions with ITV, Piers Morgan has decided now is the time to leave Good Morning Britain," the network said in a statement. "ITV has accepted this decision and has nothing further to add."
Article continues below advertisement
Naturally, people called out Morgan for his insensitive statements. "It didn't matter that I've never said anything racist about her or that my only comments about her race have been to repeatedly say how great it was that a bi-racial woman married into the royal family," Morgan wrote. "No, it appears that questioning Meghan's fork-tongued 'truth' is now a racist hate crime."
"Their shocking claims of racism at the Palace concerning their son Archie, and an alleged refusal by Royal staff to let Meghan receive treatment for suicidal thoughts in case it hurt the Royal brand, are so incendiary that they could inflict irreparable damage on the Monarchy. But were they true? The longer the interview went on, the less I believed," he added.