Princess Leonor Of Spain, 15, Attends 30th Anniversary Of The Instituto Cervantes In Madrid Solo — See Photos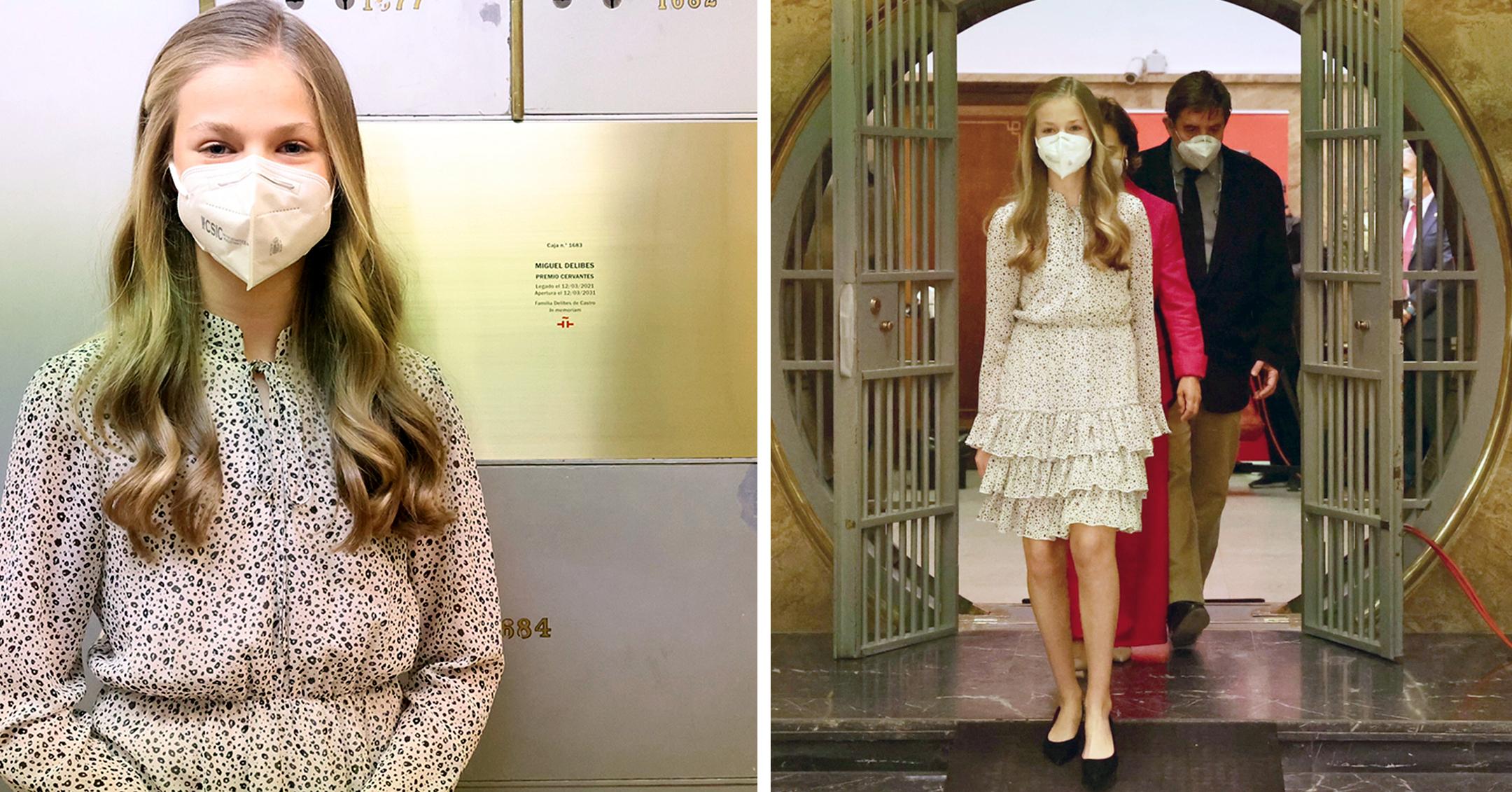 Princess Leonor of Spain, 15, attended her first solo outing on Wednesday, March 24, in Madrid, Spain. The future queen of Spain attended the 30th anniversary of the Instituto Cervantes.
Scroll through the gallery below to see snaps from her day!
Article continues below advertisement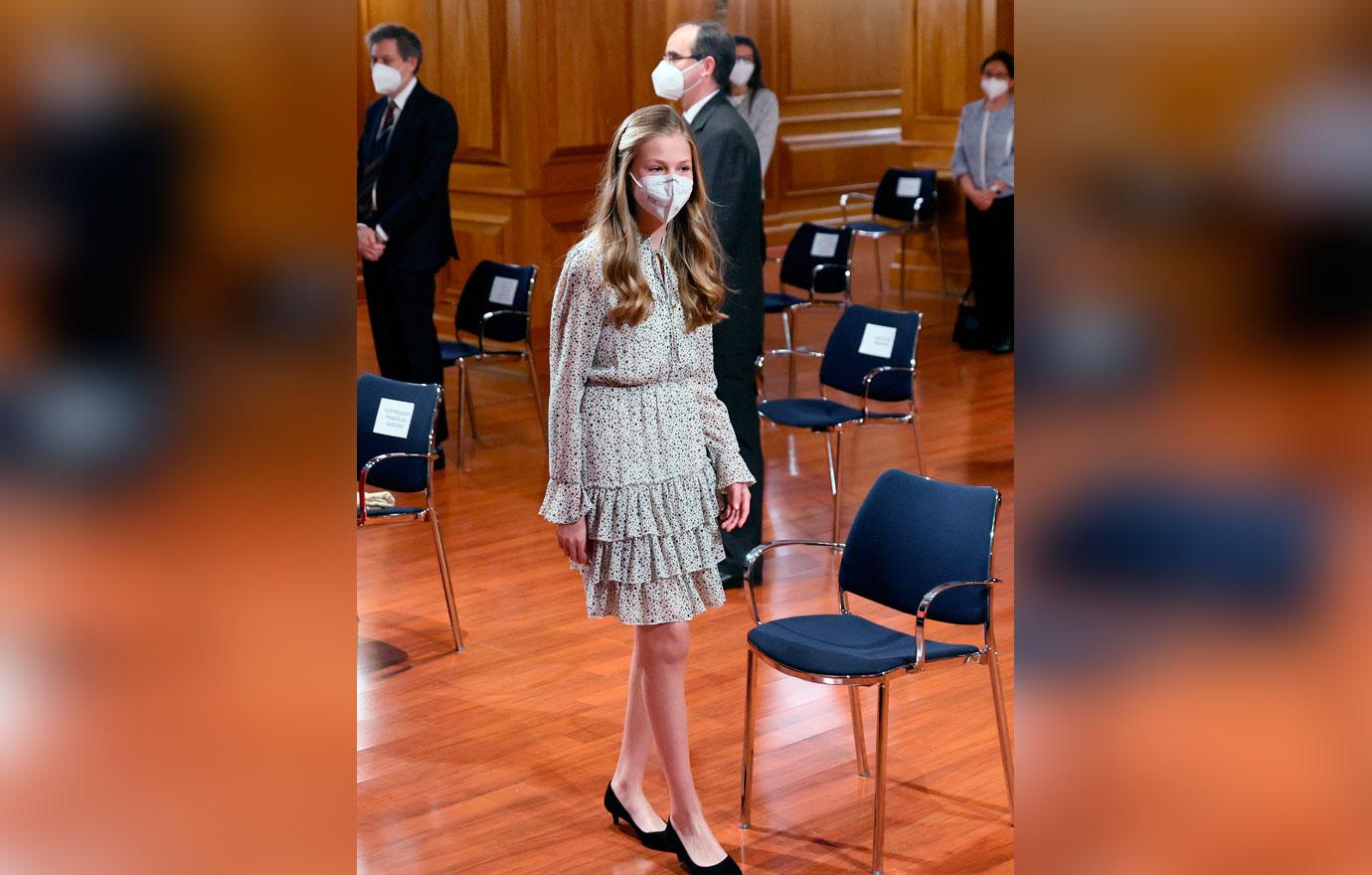 The teenager wore a pretty ruffled dress, black shoes and a white face mask while inside. The blonde beauty also displayed her beach waves.
Article continues below advertisement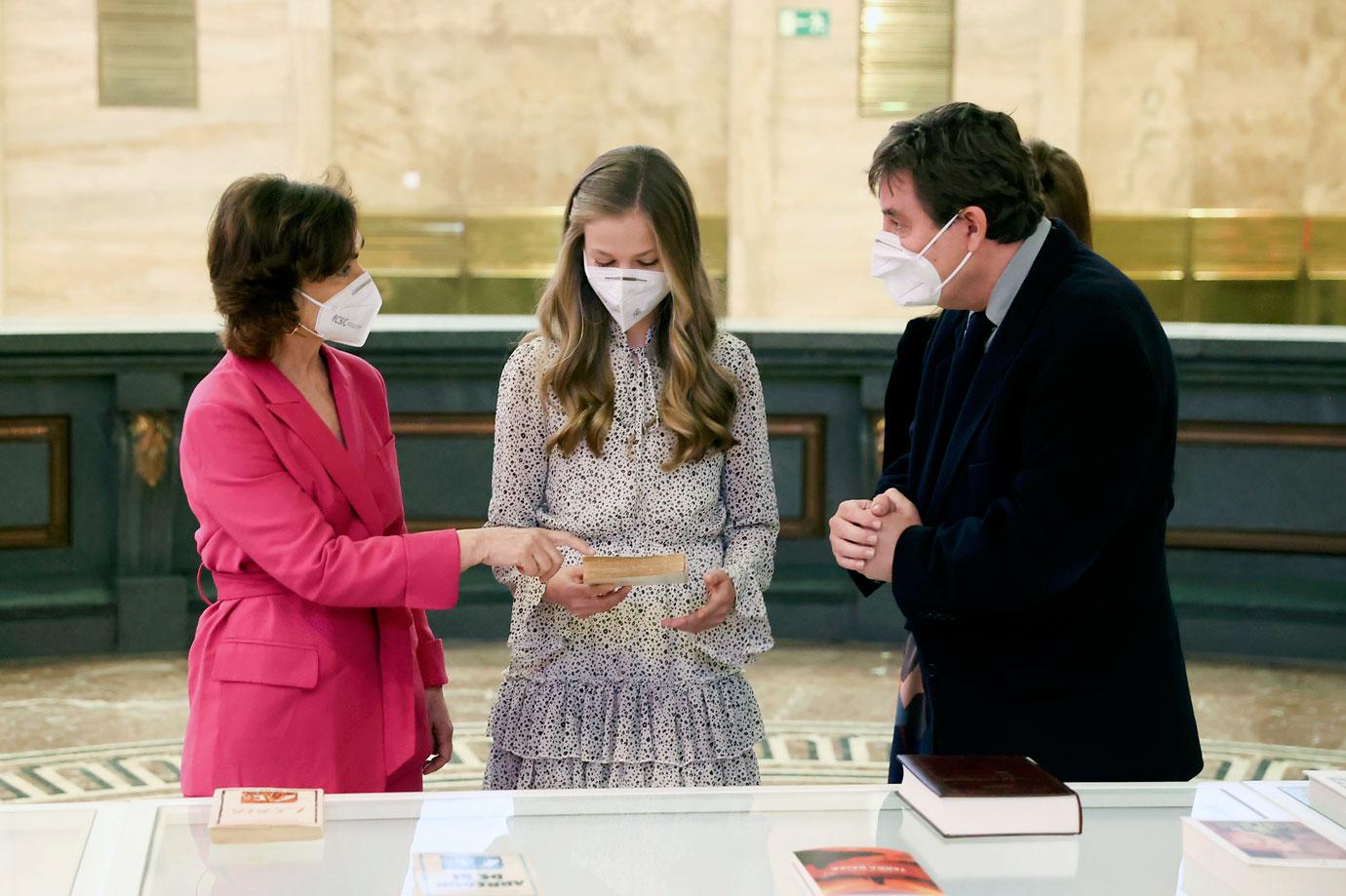 The royal deposited the same copy of the Spanish Constitution she read aloud two years ago on her 13th birthday. The document will stay at the facility alongside other cultural items, such as a copy of the novel Don Quixote de la Mancha.
"Her Royal Highness the Princess of Asturias, on the occasion of her visit to the Cervantes Institute on the occasion of its 30th anniversary, deposited two copies of the Spanish Constitution and Don Quixote de la Mancha in the Box Of letters. March 24, 2021," the inscription on the safety deposit box reads.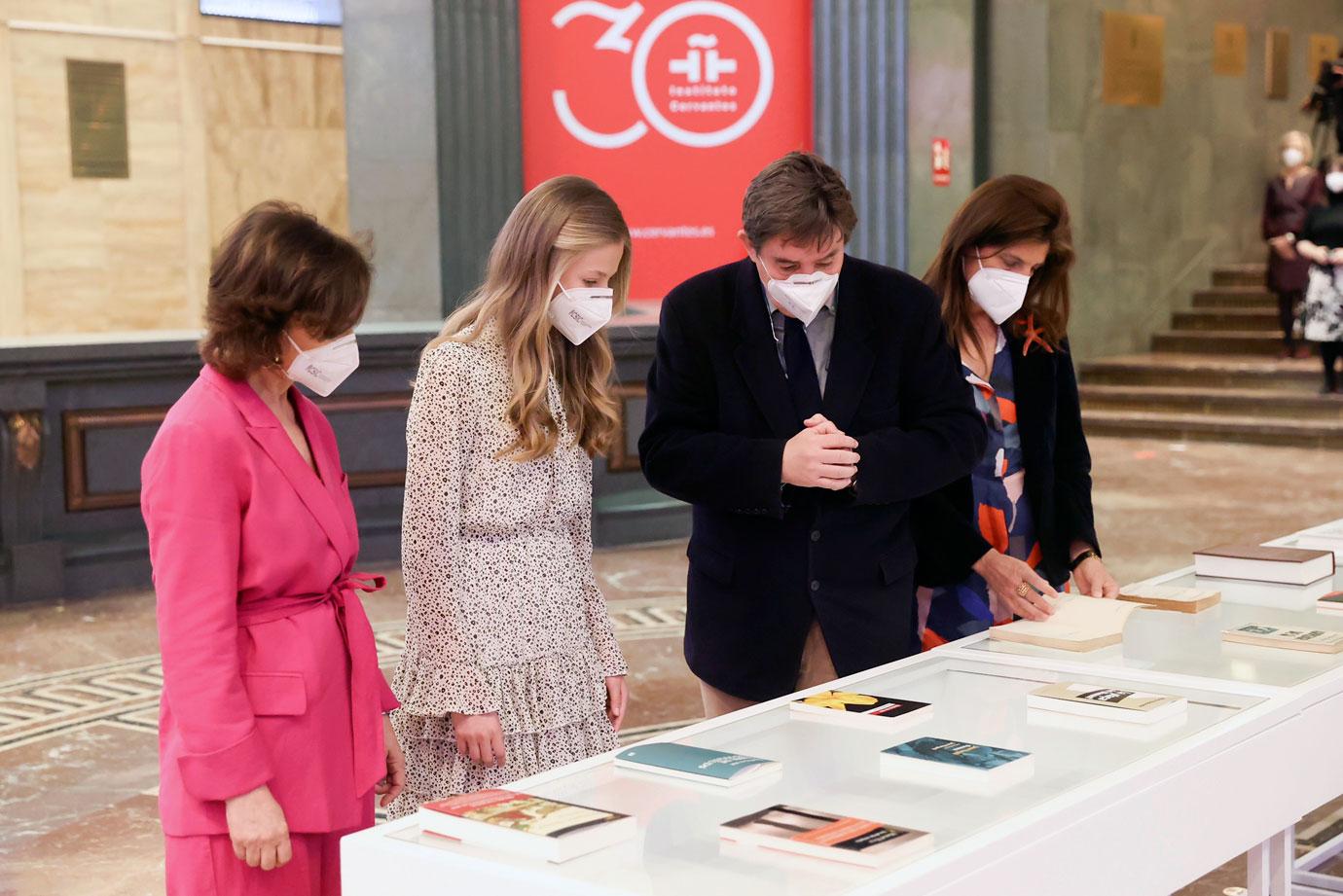 Leonor also learned about what plans were in store for the 30th anniversary celebration, in addition to being presented with three books in the co-official languages of Spain and was part of a group photograph.
Article continues below advertisement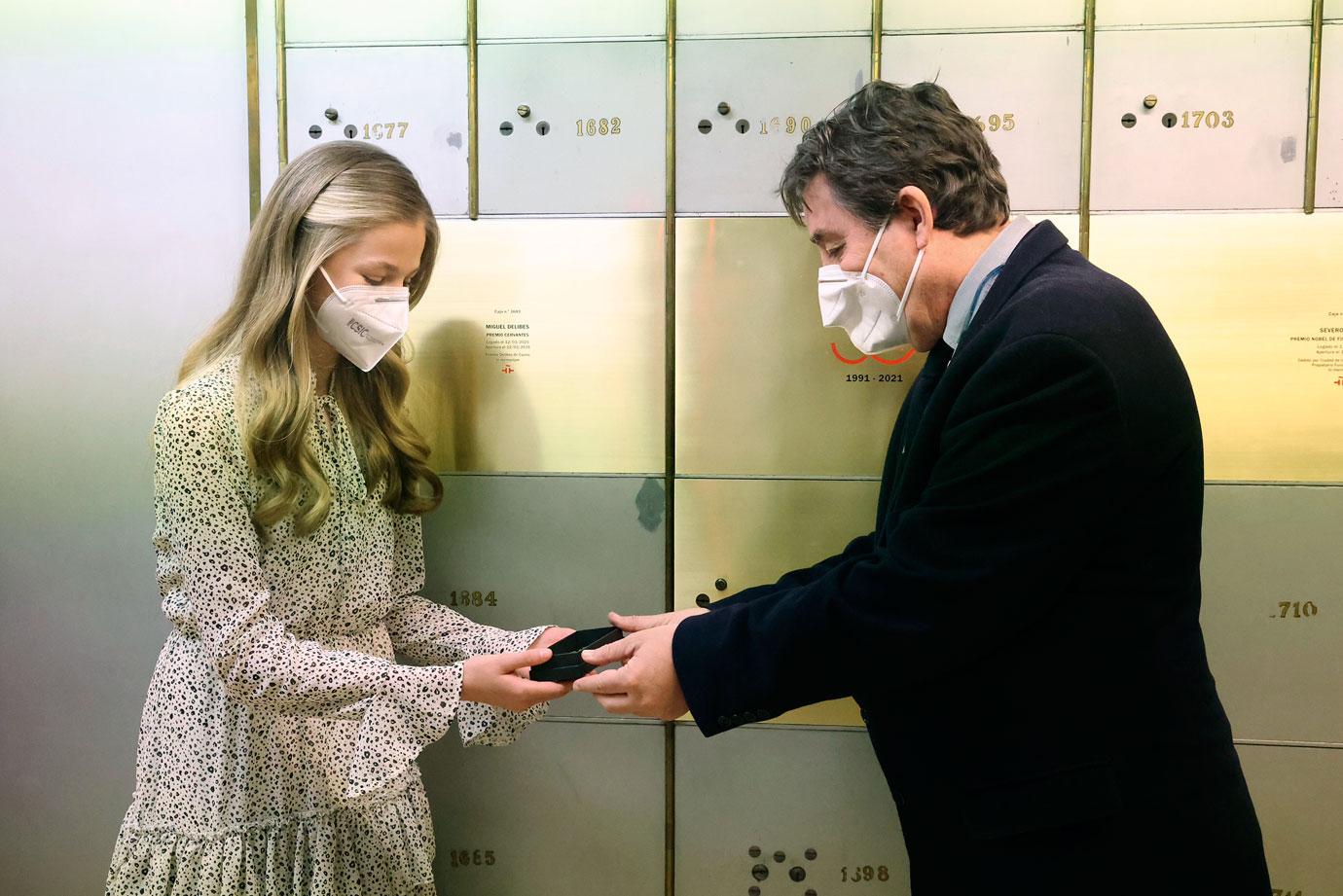 The daughter of King Felipe VI and Queen Letizia is growing up quickly! Next up for the heir is going to UWC Atlantic College in Wales in September; King Willem-Alexander of the Netherlands, Princess Raiyah of Jordan and Crown Princess Elisabeth of Belgium also attended the school.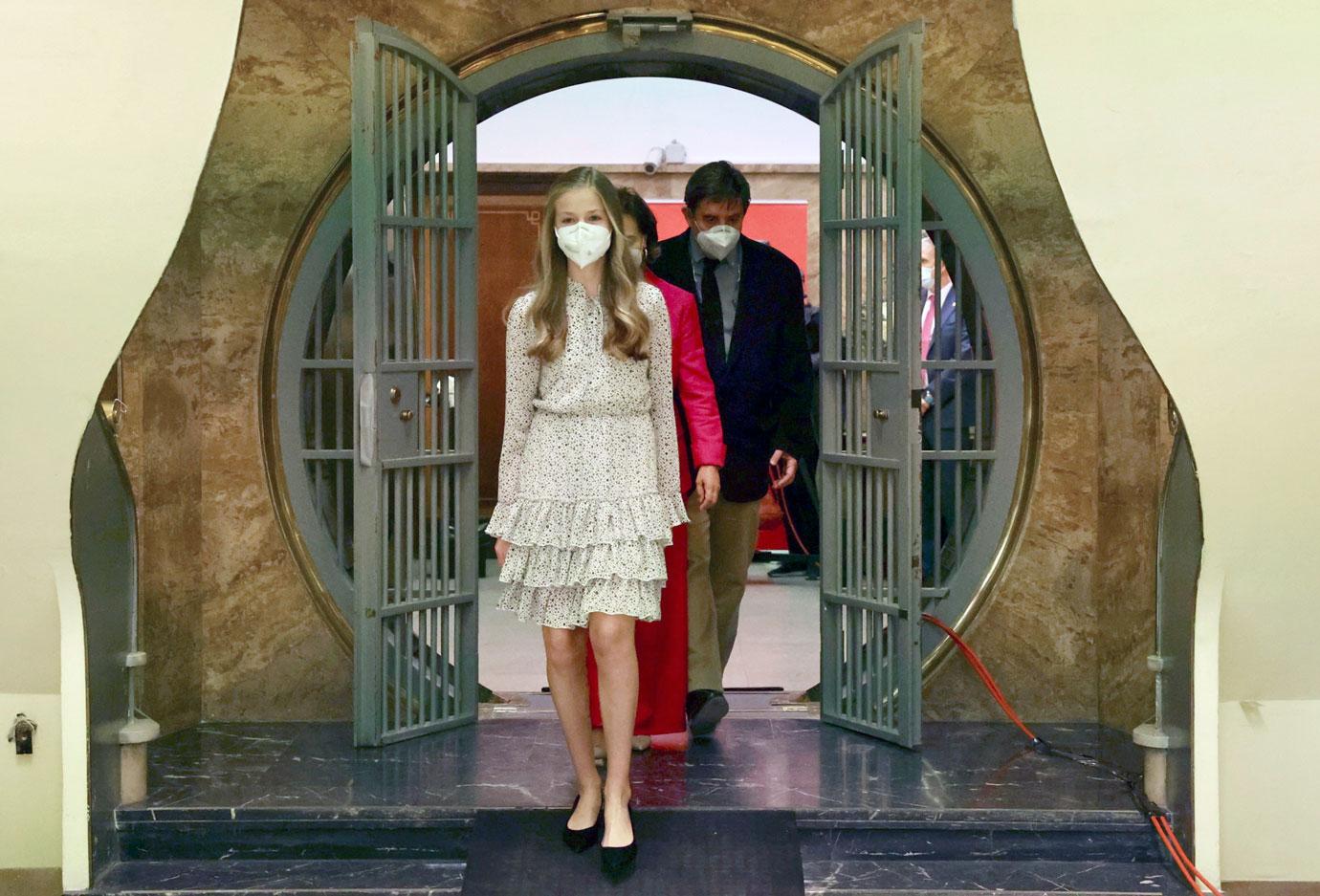 "Her Royal Highness the Princess of Asturias will study the International Baccalaureate program," a statement released by the Spanish royal family said, adding that King Felipe would pay her fees from his annual allowance.
"Princess Leonor will reside, like the rest of the students, in the boarding school that the UWC Atlantic College has established within its campus," the statement continued. "(She) will make this period of her education compatible with the progressive development of her institutional commitments in Spain."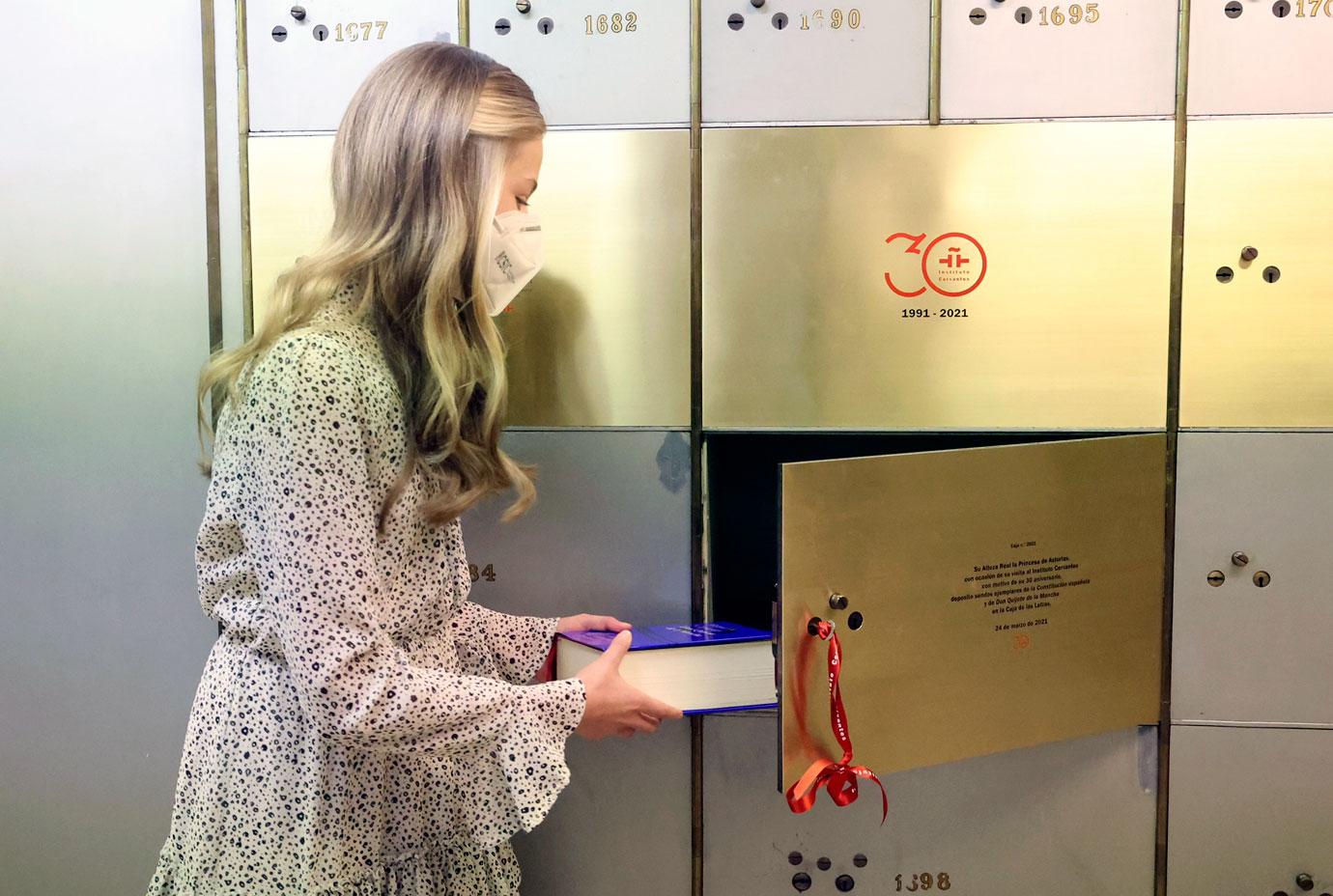 That's a wrap! Leonor put a purple book away and went home.