Piers Morgan Slams Gayle King For 'Acting' As Prince Harry & Meghan Markle's 'PR Mouthpiece' Following Tell-All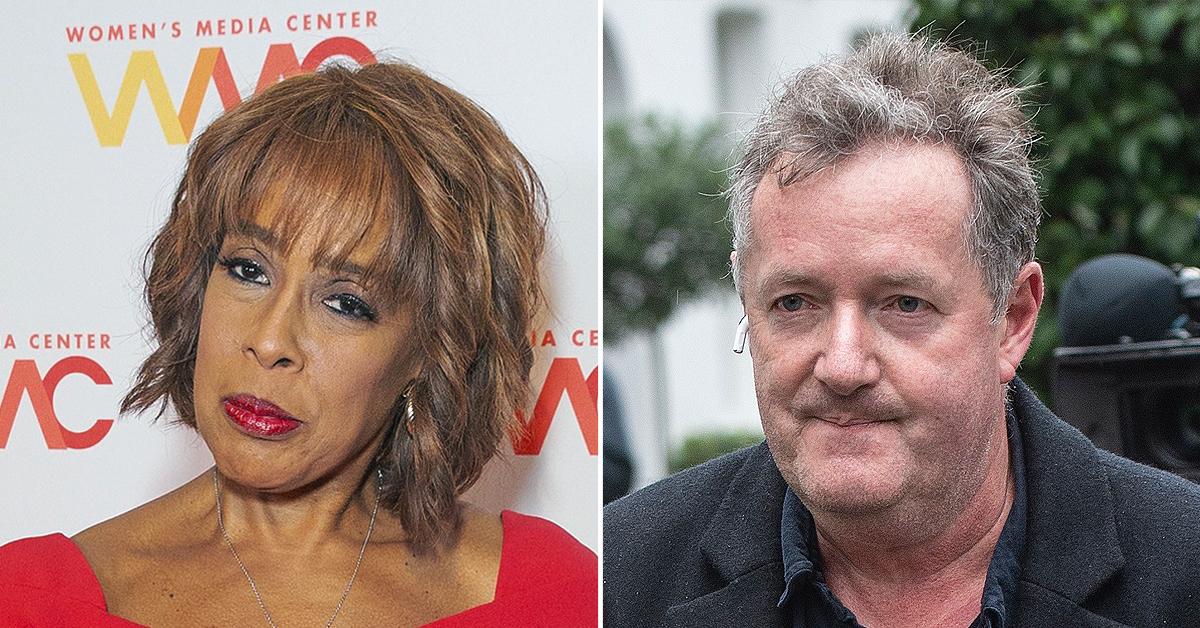 Is a war budding between TV anchors Piers Morgan and Gayle King?
After Prince Harry and Meghan Markle's interview with Oprah Winfrey aired, King — a good pal of Winfrey's — has continued to publicly talk about the couple's struggles — and Morgan is sick of it.
Article continues below advertisement
"Hi @GayleKing — rather than acting as your Sussex friends' PR mouthpiece to facilitate their ongoing public trashing of our Royal Family, how about doing your job as a journalist and ask them about all the lies they told in @Oprah's interview?" the British star tweeted on March 17. "America should hear THE truth."
Article continues below advertisement
Morgan hasn't been afraid to vocalize his controversial opinions over Harry and Meghan's tell-all, most notably stating on Good Morning Britain that he didn't believe Meghan's claims that she experienced suicidal thoughts. He was then scolded by his costars, and his insensitive comments eventually led to him quitting the show all together.

After his first tweet to King, he doubled down on his beliefs. "Two key points from the past week that need reinforcing: 1) It's not 'racist' to disbelieve someone who's telling lies," he wrote. "2) You don't have to agree with a word I say to support my right to have my own opinions."
She touched on the royal family again during the March 17 episode of her SiriusXM radio show, Gayle King in the House. The star defended the couple against those who said it was unnecessary to air the interview while Harry's grandfather, Prince Philip, was still under the weather.

"Well, just so you know, they had done that interview before Prince Phillip went into the hospital," she clarified. "If something, God forbid, had happened to him, the interview would not have run at this particular time. But the interview was done and was scheduled before he went into the hospital. But a lot of people have raised that point."