Piers Morgan Quits 'Good Morning Britain' Following Harsh Meghan Markle Comments, ITV 'Has Accepted This Decision'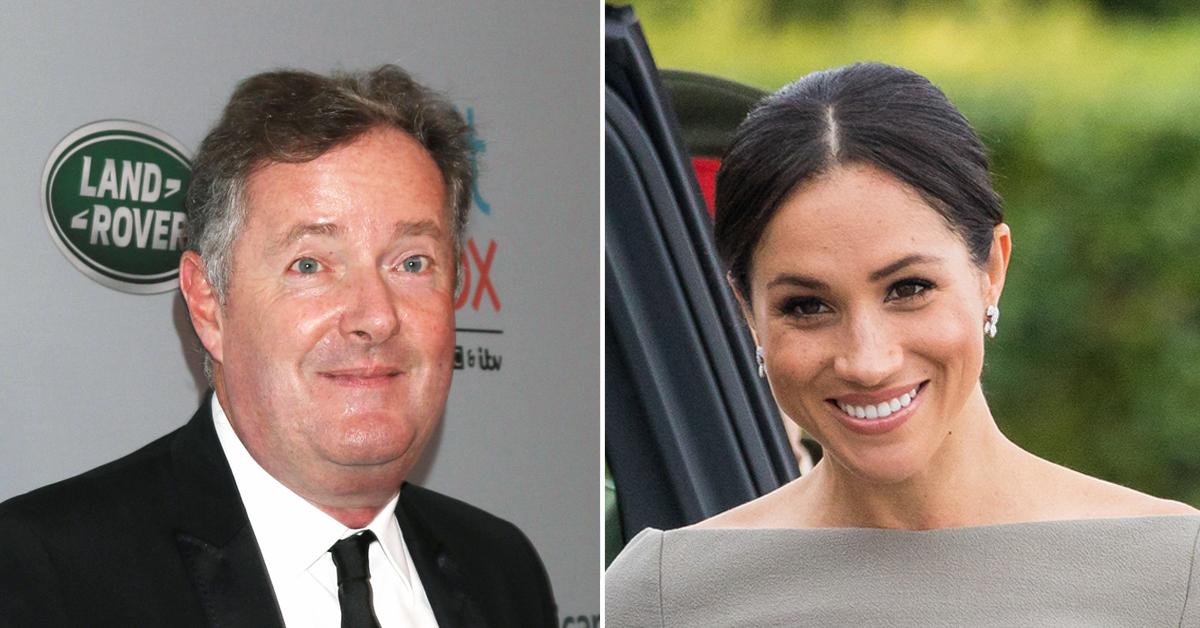 Just hours after Piers Morgan stormed off on Good Morning Britain after his costar blasted him for his comments about Meghan Markle and Prince Harry's interview, the television personality has quit the talk show.
"Following discussions with ITV, Piers Morgan has decided now is the time to leave Good Morning Britain," the network said in a statement on Tuesday, March 9. "ITV has accepted this decision and has nothing further to add."
Article continues below advertisement
After the couple's interview aired, Morgan called it a "two-hour trash-a-thon" and said he didn't believe Meghan was suicidal when she was part of the royal family.
As a result, his costar Alex Beresford called out his behavior, which led to Morgan storming off on the live show.
"I'm sorry, but Piers spouts off on a regular basis and we all have to sit there and listen. Six-thirty to seven o'clock yesterday was incredibly hard to watch. Incredibly hard to watch…" Beresford explained. "He has the ability to come in here and talk from a position where he doesn't fully understand."
Article continues below advertisement
"I understand that you don't like Meghan Markle. You've made it so clear, a number of times on this program. A number of times," noted Beresford. "And I understand that you've got a personal relationship with Meghan Markle and she cut you off, she's entitled to cut you off, if she wants to. Has she said anything about you since she cut you off? I don't think she has. But yet you continue to trash her."
Article continues below advertisement
However, Morgan couldn't take it anymore and left the set while the cameras were still rolling. "OK, I'm done with this," he said.
When he returned, the controversial figure — who was previously friends with Meghan — spoke candidly about mental health.
"What we need to do Alex is talk to each other in a civilized manner given we work on the same show on the same team. You launching into a pretty personally derogatory monologue on one of your colleagues probably isn't one of the best ways to go about it. When we talked about this yesterday, I said an all-encompassing thing. I still don't believe what Meghan Markle says generally in this interview and I have serious concerns about the veracity of a lot of what she said," he shared. "But let me just state my position on mental illness and on suicide."
Article continues below advertisement
"On mental illness and suicide, these are clearly extremely serious things and should be taken extremely seriously, and if someone is feeling that way they should get the treatment and the help that they need every time. Every time," he added. "And if they belong to an institution like the royal family, they should seek that help and be given it. It's not for me to question if she felt suicidal; I am not in her mind and that is for her to say."