Piers Morgan Calls Prince Harry A 'Spoiled Brat' After He Compared Royal Life To 'Living In A Zoo' In New Interview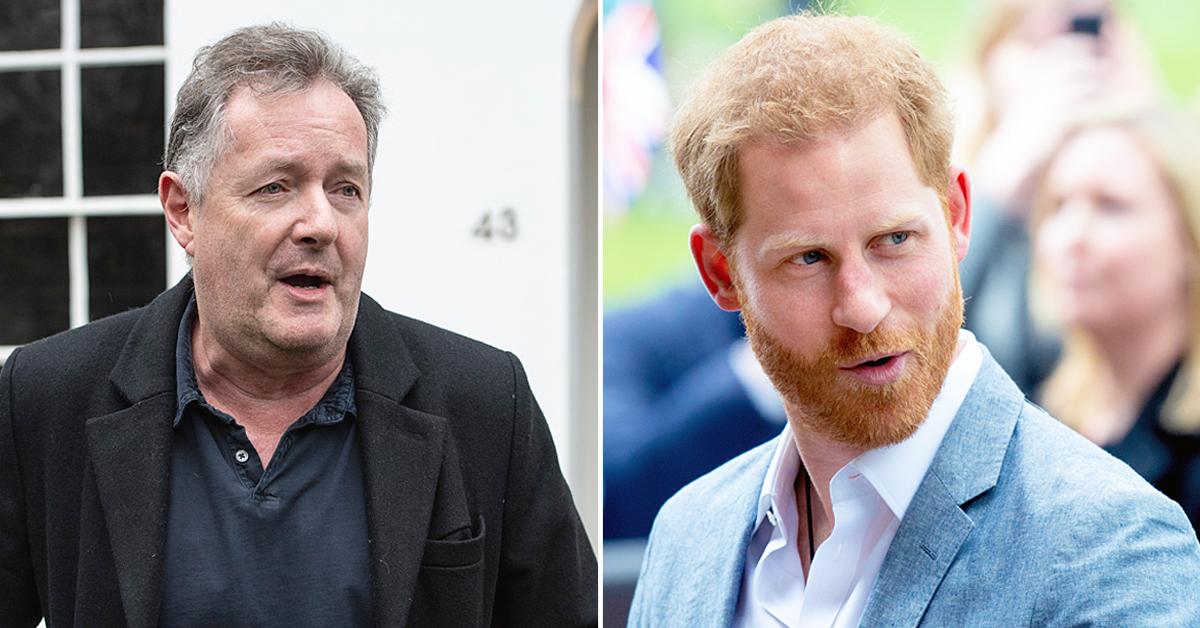 Shortly after Prince Harry got candid about what it has been like to be part of the royal family, Piers Morgan took to Twitter to blast the red-headed prince.
Article continues below advertisement
"It's a mix between The Truman Show and living in a zoo," Harry, 36, said about upbringing while speaking to Dax Shepard on the actor's podcast. "The biggest issue for me was that, being born into it, you inherit the risk. You inherit every element of it without a choice. And because of the way the U.K. media are, they feel an ownership over you."
In response, Morgan wrote, "For a guy who craves privacy, Prince Harry sure is yapping a lot about his private life..."
Article continues below advertisement
Article continues below advertisement
"As parents we should do the most we can to say, 'That happened to me, I am going to make sure that doesn't happen to you.' It's really hard to do, but for me, it comes down to awareness," he said. "I never saw it, I never knew about it, and then suddenly I decided to piece it all together and go, 'OK, this is where [Prince Charles] went to school, this is what happened, I know this bit about his life, I also know that is connected to his parents.' So, that means he is treating me the way he was treated, which means how can I change that for my own kids?"
Article continues below advertisement
Of course, the TV personality didn't like Harry's answer. "How many more times is this spoiled brat going to publicly trash the Dad who's bankrolled him his entire life?" Morgan fumed.
Article continues below advertisement
In March, it was revealed that Morgan was fired from Good Morning Britain after he claimed he "didn't believe" that Meghan Markle had been experiencing suicidal thoughts.
Article continues below advertisement
However, it hasn't stopped him from continuing to bash Meghan and Harry. In fact, after the brunette beauty announced she had written a children's book about the special bond between a father and son, Morgan criticized Meghan for her own relationship with her father.
"Lest we forget, Ms Markle has ruthlessly disowned her father Thomas and refuses to have anything to do with him despite the fact they now live just 70 miles from each other," he wrote for his column in the Daily Mail. "She is also reported to have disowned every other Markle, none of whom were invited to her wedding."