'The Crown' Creator Peter Morgan 'Feels He Has A Sense Of Duty To' Prince William & Prince Harry When Filming Season 5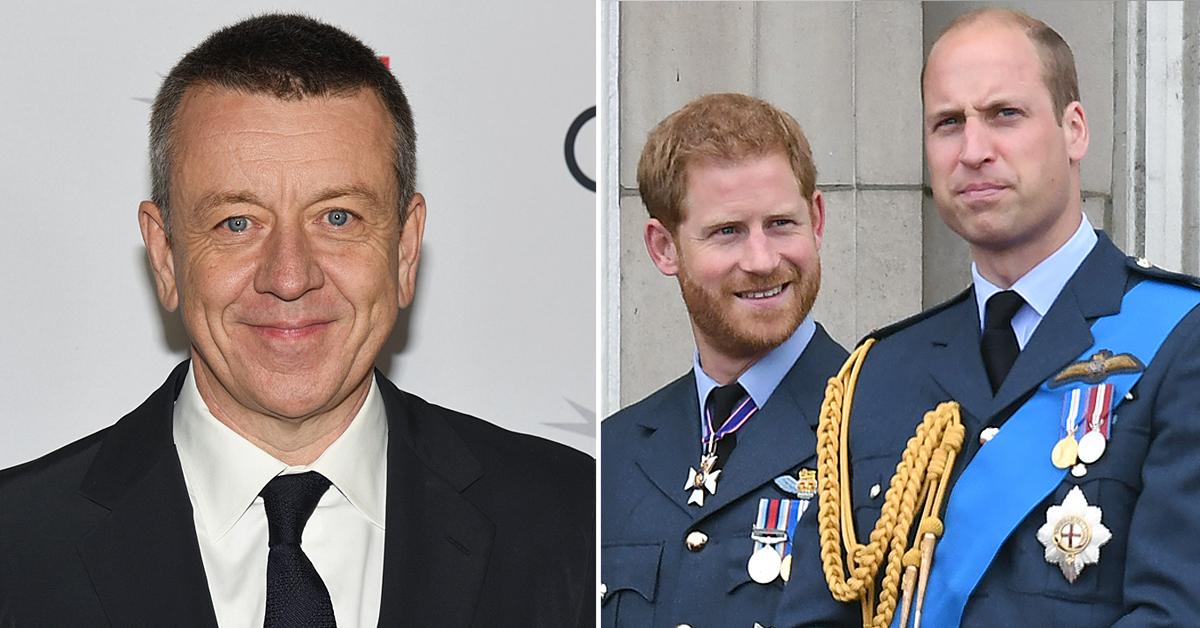 When making season 5 of The Crown, creator and writer Peter Morgan doesn't want to make Prince Harry and Prince William upset — especially because some scenes will be hard to relive again.
Article continues below advertisement
"I've spoken to him about it and he's very conscious about the responsibility he feels to Harry and William with this program moving forward," Edith Bowman, host of the "The Crown: The Official Podcast," which Morgan frequently appears on, said.
"Because what they've been through already has just been excruciating for two young boys and young men," Bowman added. "He feels he has a sense of duty to them."
Article continues below advertisement
According to the Daily Mail, a source close to Morgan said he feels a sense of "responsibility" towards the brothers.
Article continues below advertisement
In season 4, the Netflix hit show focused on Princess Diana joining the royal family, whereas the upcoming season will show how the brood dealt with Diana's tragic death, which occurred in 1997, in addition to Diana's divorce from Prince Charles.
After season 4 was released in November 2020, many people were unhappy with the accuracy of the show. Piers Morgan called it "grotesquely unfair" to the Queen, while journalist Andrew Marr said the latest season was "sadistic."
Article continues below advertisement
Article continues below advertisement
"They don't pretend to be news. It's fiction. But it's loosely based on the truth. Of course, it's not strictly accurate," he told the host.
"It gives you a rough idea about what that lifestyle, what the pressures of putting duty and service above family and everything else, what can come from that," he said. "I'm way more comfortable with The Crown than I am seeing the stories written about my family, or my wife, or myself. That is obviously fiction – take it how you will. But this is being reported on as fact because you're supposedly news."
While Harry, 36, might not mind the series, William feels differently. According to a source, the 38-year-old was "none too pleased" with the show, adding that he "feels that both his parents are being exploited and being presented in a false, simplistic way to make money."