Piers Morgan Believes Meghan Markle & Prince Harry 'Should Be Stripped Of Their Titles Because They're Trashing The Institution'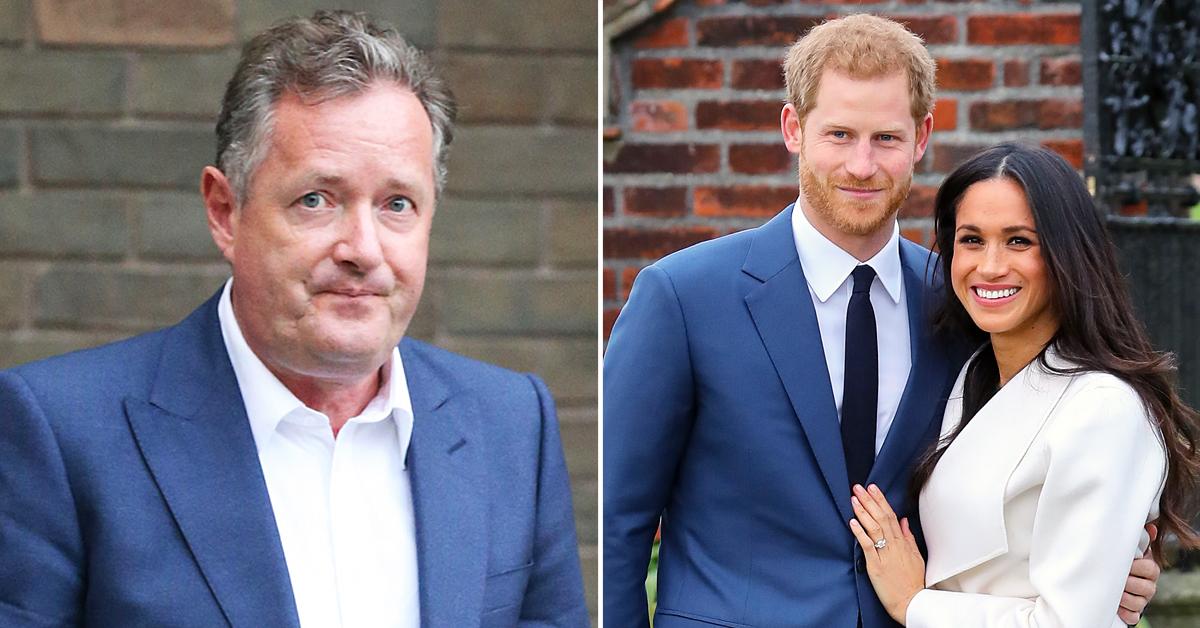 After Prince Harry and Meghan Markle's recent interviews, Piers Morgan declared that the two should not be associated with the royal family going forward.
Article continues below advertisement
"I think they should be stripped of their titles because they're trashing the institution and causing a lot of damage in the Commonwealth where a lot of the countries are believing this racism crap," the TV star said. "They've become the world's biggest victims in the middle of a pandemic. It's pathetic. Harry needs to grow up."
Morgan added, "[Harry] behaves like he's the only person who's ever suffered grief in his life. He's not. My father died when I was one, and I don't talk about that for personal gain, or make money out if it."
Article continues below advertisement
The journalist isn't the only one who thinks Meghan and Harry's titles should be revoked. In fact, Lady Colin Campbell — who wrote a biography about the duo — just launched an online petition this past weekend.
Article continues below advertisement
"I started it [the petition] because I think it's the right thing to do," Campbell shared. "I have spoken to people, many people, who think it's the right thing to do and it is the solution."
"It is the best solution because it frees Harry to be able to indulge himself without consequence and without doing damage to the institution of the monarchy of the British nation, the British people and himself," she added.
Article continues below advertisement
Now that Harry and Meghan have moved to America and are big names, Campbell argues they really don't need the clout anymore.
"They [Harry and Meghan] will still be able to sell their brand, capitalize upon their identity, but at least it will be in a way there can be no confusion about the fact that he is doing it as an individual and not as a member of the royal family that has duties to the nation and to the people of this nation," she explained.
After Harry spoke with Dax Shepard about royal life — he compared it to "living in a zoo" — palace aides also wanted Harry and Meghan's titles gone.
"People are appalled that he could do this to the Queen when the Duke of Edinburgh is barely in his grave," one aide told the Daily Mail, adding that the palace feels "a growing sense of bewilderment and betrayal. To drag his grandfather into this is so shocking and disrespectful."