Lady Colin Campbell Starts Petition Demanding That Prince Harry Give Up His Royal Titles, Says 'It's The Right Thing To Do'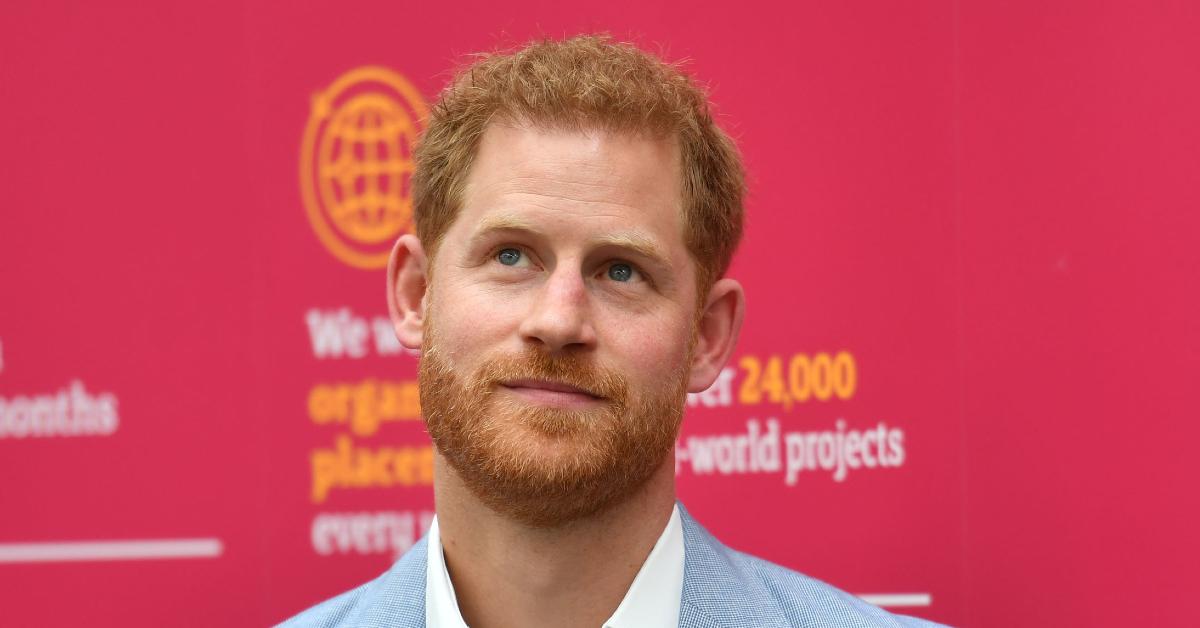 Lady Colin Campbell — who hasn't been afraid to speak her mind about the royal family over the last few months — is demanding that Prince Harry give up his royal titles. So much so, she started a petition on Change.org, where she is asking Queen Elizabeth to hold her grandson accountable for leaving the royal family.
Article continues below advertisement
"As a purely private citizen, with no royal rank, style or title, he (Harry) will be able to indulge his personal beliefs, as is the right of all private citizens, without the consequential possibility of damaging the institution of the Monarchy or relations between Friendly Powers, and will be free to articulate beliefs, no matter how objectionable, without the fallout that is otherwise inevitable as long as he possesses royal status," the petition description reads.
"I started it [the petition] because I think it's the right thing to do," Campbell, who wrote Meghan and Harry: The Real Story, told The Daily Star. "I have spoken to people, many people, who think it's the right thing to do and it is the solution."
Article continues below advertisement
"It is the best solution because it frees Harry to be able to indulge himself without consequence and without doing damage to the institution of the monarchy of the British nation, the British people and himself," she added.
Article continues below advertisement
Campbell notes that ever since Harry moved to the U.S. and has gotten deals with Spotify and Netflix, he "doesn't need" his royal titles anymore.
"They [Harry and Meghan] will still be able to sell their brand, capitalize upon their identity, but at least it will be in a way there can be no confusion about the fact that he is doing it as an individual and not as a member of the royal family that has duties to the nation and to the people of this nation," she explained.
Article continues below advertisement
This is hardly the first time there has been an uproar over Meghan and Harry's titles. After Harry spoke to Dax Shepard about the royal family — and compared it to "living in a zoo" — Buckingham Palace aides were disappointed about the remarks.
"People are appalled that he could do this to the Queen when the Duke of Edinburgh is barely in his grave," one aide told the Daily Mail, adding that the palace feels "a growing sense of bewilderment and betrayal. To drag his grandfather into this is so shocking and disrespectful."
Article continues below advertisement
"The Duke of Sussex has now spent a significant amount of time emphasizing that he's no different to anyone else and attacking the institution which he says has caused him so much pain. There is a growing feeling that if you dislike the institution that much, you shouldn't have the titles," they added.
"They should put the titles into abeyance, so they still exist, but are not used, like they agreed to do with their HRHs," another source fumed. "They should just become Harry and Meghan. And if they refuse to do that, they have to explain why not."