'She Is A Very Determined Woman': Meghan Markle 'Will Want To Fight Back' Against Piers Morgan, Expert Claims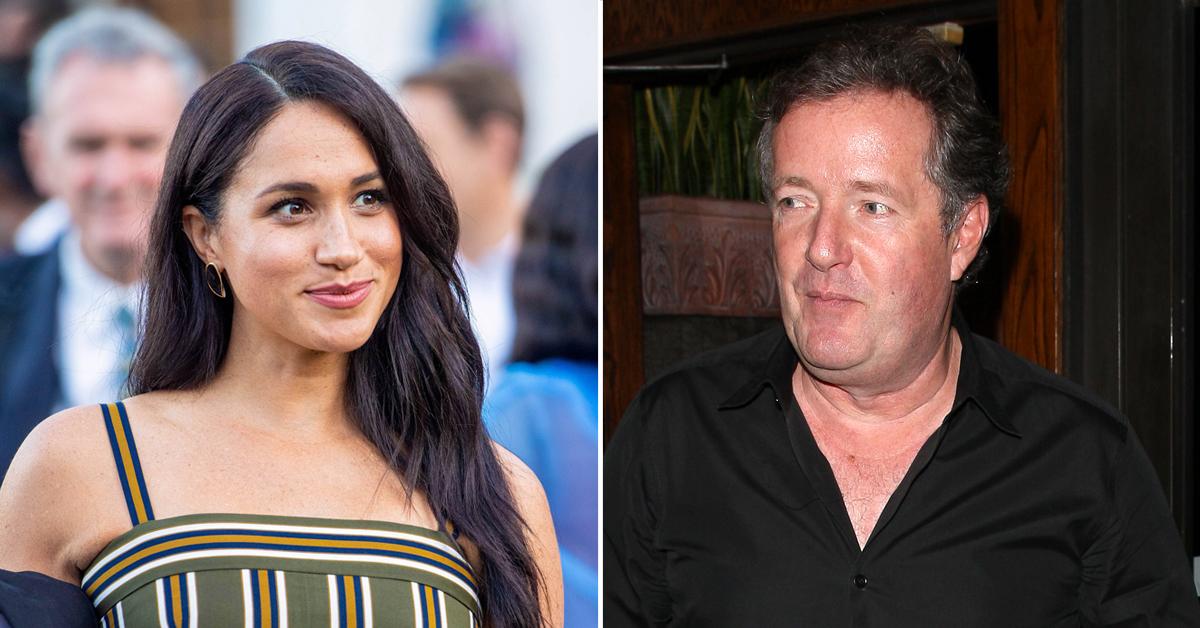 Not standing down! After Piers Morgan bashed Meghan Markle and said he doesn't believe her claims of racism or mental health struggles, royal expert Angela Levin believes the 39-year-old former actress will ultimately stick up for herself.
Article continues below advertisement
"I think it is a bit like a verbal boxing match," Levin told TalkRADIO's Mike Graham. "Each of them wins a round and the other one comes back and is more spiteful or more difficult or says more things. They have one thing in common and that is neither of them likes to lose out. So they carry on bashing away."
She continued, "I imagine that the lawyers are working out if there is a sentence or a verb or something that Piers said that they could jump on. So I think it is a bit precipitous actually to say she hasn't come back yet. She is a very determined woman, heavily pregnant or not. She will want to fight back."
Article continues below advertisement
Article continues below advertisement
After the tell-aired, Morgan didn't hold back his thoughts about Meghan while on Good Morning Britain.
Article continues below advertisement
As a result, Morgan stormed off set and quit the show.
Now, Morgan is still doubling down on his beliefs. "I still do not believe what they were saying, in particular, I do not believe what Meghan Markle is saying," he told Tucker Carlson.
Article continues below advertisement
"17 different claims by the pair of them have now been proven to be completely untrue or massively exaggerated or unprovable," he continued. "I did not believe Meghan Markle and a huge furor erupted through the day. I was an outrage, I was not allowed to have an opinion that I did not believe what she was saying. Even though it was clear to me in real-time as I was watching the interview that there were a number of things that could not be true."
Article continues below advertisement
He declared, "I believe in freedom of speech, I believe in the right to be allowed to have an opinion. If people want to believe Meghan Markle, that's entirely their right. I don't believe almost anything that comes out of her mouth and I think the damage she's done to the British monarchy and to the Queen at a time when Prince Philip is lying in hospital is enormous and frankly contemptible."
"If I have to fall on my sword for expressing an honestly held opinion about Meghan Markle and that diatribe of bilge that she came out with in that interview, so be it."