Piers Morgan Says Meghan Markle 'Had No Worse Media Treatment' Than Princess Diana, Kate Middleton & Camilla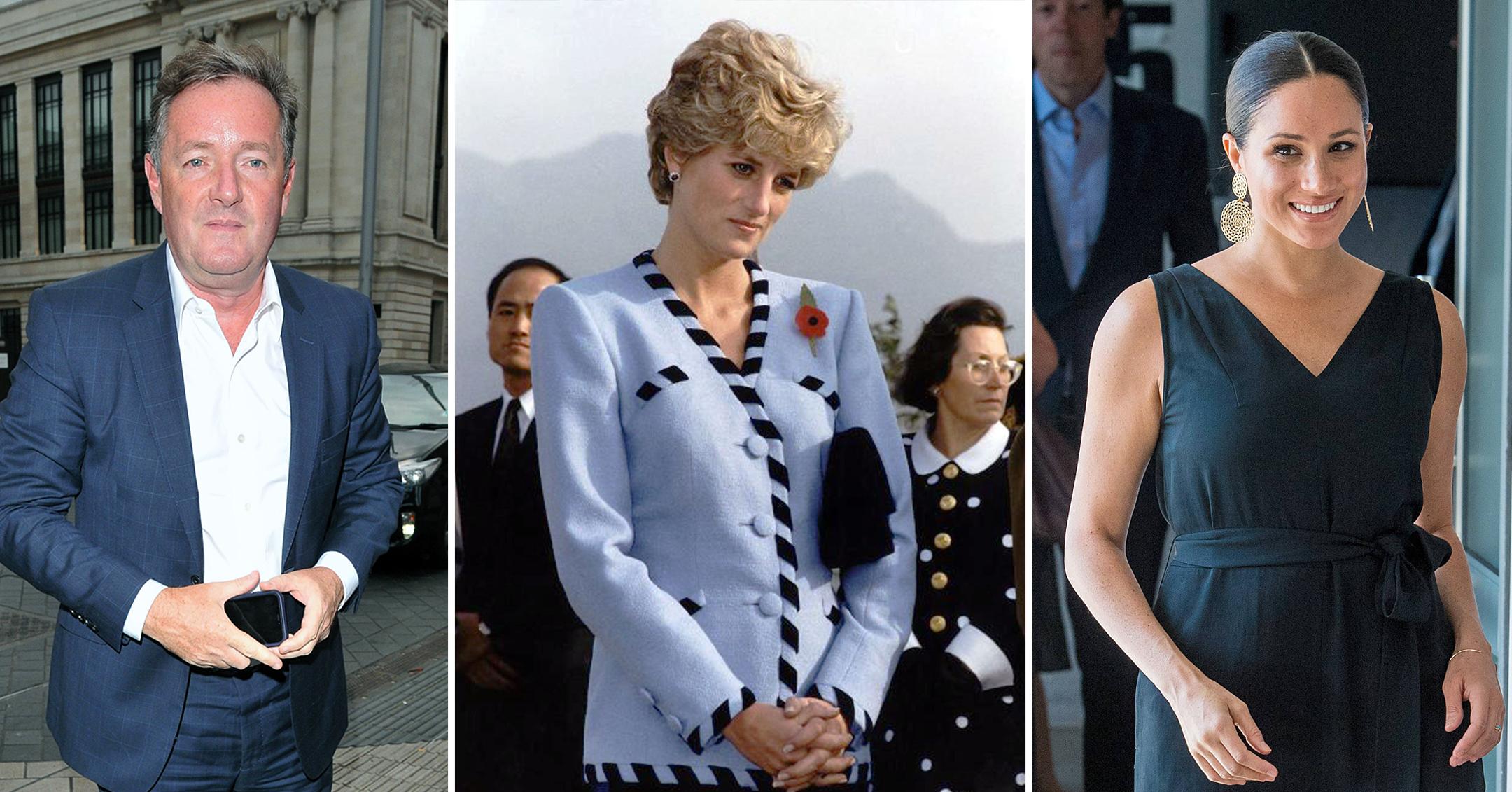 Even though Meghan Markle has been heavily criticized ever since she joined the royal family, Piers Morgan insists it's par for the course.
Article continues below advertisement
"Meghan's had no worse media treatment than other Royal brides such as Diana, Fergie, Kate, Camilla or even that other Monarchy-rattling American divorcee, Wallis Simpson," Morgan wrote in a piece for the Mail on Sunday. "But she's the first to claim negative press has been motivated by racism, and it's a very dangerous charge to make with so little to back it up."
Article continues below advertisement
"If members of his family say, 'Well, this is what happened to all of us' or if they can compare what the experience that I went through was similar to what has been shared with us — Kate was called 'Waity Katie' waiting to marry William," she said, referring to Kate and Prince William's long courtship.
Article continues below advertisement
"While I imagine that was really hard, and I do, I can't picture what that felt like. This is not the same," she added. "Rude and racist are not the same. And equally, you've also had a press team that goes on the record to defend you, especially when they know some things are not true. And that didn't happen for us."
The English journalist made headlines earlier this month when he stormed off the set of Good Morning Britain for his harsh comments on Meghan, 39.
Article continues below advertisement
"I understand that you don't like Meghan Markle. You've made it so clear a number of times on this program, and I understand that you had a personal relationship with Meghan Markle and she cut you off," Morgan's costar Alex Beresford said. "Has she said anything about you after she cut you off? She's entitled to cut you off if she wants to. And yet you continue to trash her."
Article continues below advertisement
But Morgan soon lost his job, and the network said: "Following discussions with ITV, Piers Morgan has decided now is the time to leave Good Morning Britain. ITV has accepted this decision and has nothing further to add."