Not Backing Down! Piers Morgan Calls Meghan Markle 'A Delusional Duchess Who Wants To Make Millions Off The Royals While Trashing Family'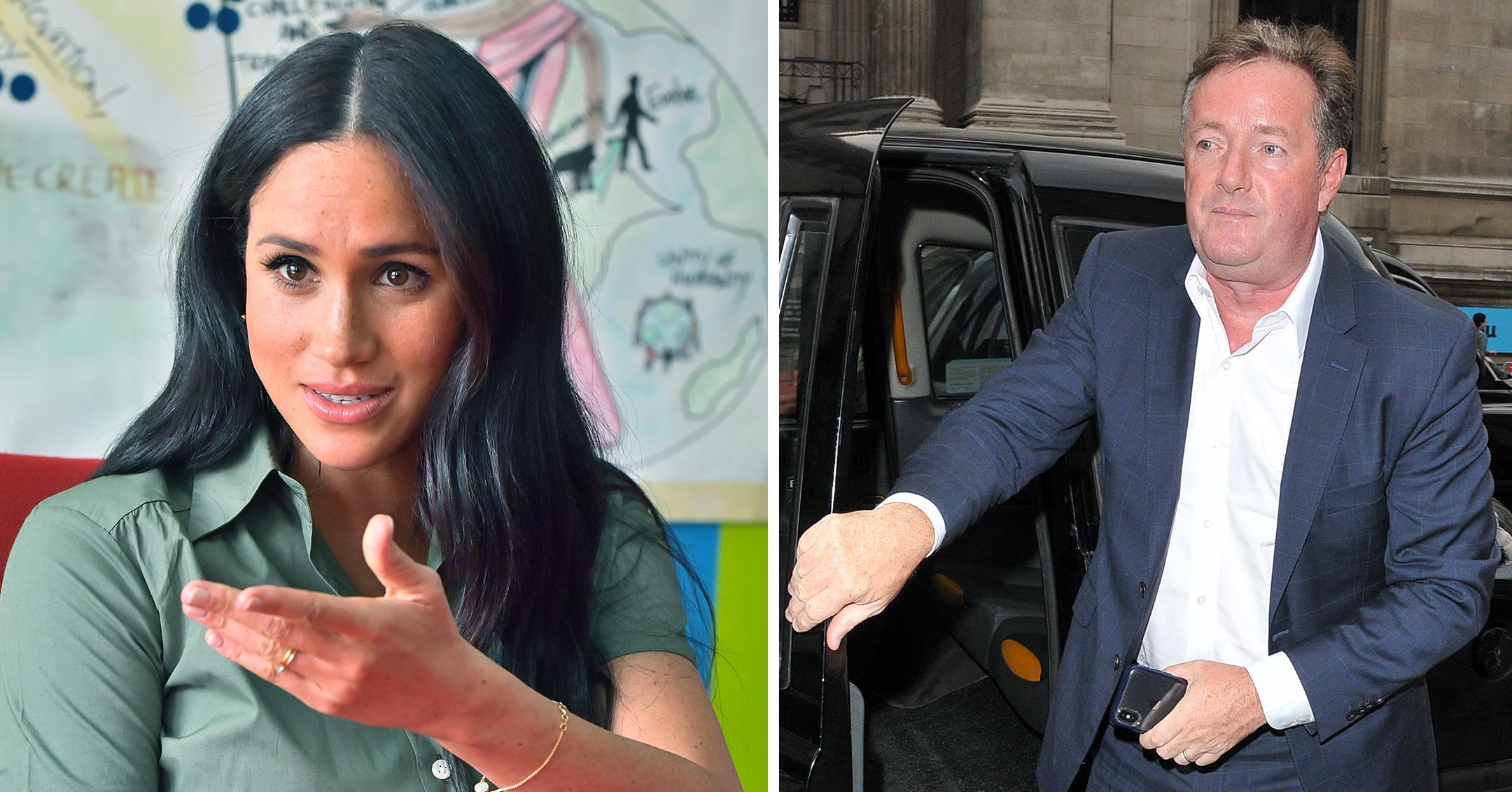 Piers Morgan just won't stop bashing Meghan Markle. In the journalist's first on-camera appearance since walking off the set of Good Morning Britain in March, he didn't hold back while speaking with Tucker Carlson on Tucker Carlson Today.
Article continues below advertisement
"Is she deliberately lying? Is she completely delusional? I don't know, but frankly, I don't care," Morgan said of Meghan's claims that someone in the royal family was "concerned" over Archie's skin color and she was denied help when she told the institution she was experiencing suicidal thoughts.
He continued, "The idea that the Royal Family, and the Queen in particular, are now being depicted as a racist entity, a racist Queen, presiding over a racist monarchy, when she's the head of the commonwealth, I'm sorry, I find it completely disgusting."
Article continues below advertisement
Article continues below advertisement
"I've met the royals many times. I don't believe they're racists at all. In fact, the only member of the royal family who has had to publicly apologize for being racist is Prince Harry."
Morgan continued to point out that "we don't even know who [was] supposed to have said this" to the couple, adding that Harry had a different response than his wife.
"Harry was asked the same question, and Harry didn't say it was several conversations when Meghan was pregnant. He said it was a conversation that happened way before at the start of their relationship, years before Meghan said it happened," Morgan said.
Article continues below advertisement
"So now we have a massive inconsistency. One conversation, not two. Maybe a year and a half, two years before Meghan said it happened. She didn't even hear it. We don't know the context. We don't know what was said," he added.
Ultimately, Morgan declared: "It's not really about Meghan Markle," adding that "she's a delusional duchess who wants to make millions off the royals while trashing family – it's really about free speech."
Article continues below advertisement
"What happened to me is happening all over Britain and America – I can take it, but there are many people who don't have our platform who are being wiped out, lives destroyed, careers ended for ridiculous things," he said.
Article continues below advertisement
Morgan walked off set of his morning show after he made it clear that he did not believe a word Meghan said about the royal family. Though the TV personality still stands by his comments, he realized he shouldn't have made a scene.
Article continues below advertisement
"Now I walked off for a few minutes, then I realized, this is stupid. I shouldn't have walked off," Morgan said. "You know, you should always be able to have a debate. I was angry in the moment that he was trying to personalize this, make it some personal vendetta I have with Meghan Markle, which I don't."
As for what Morgan will do next, it seems like he won't be unemployed for much longer.
"Well, I've had some very interesting offers. My normal strategy when something like this happens is to take a few months off, to get a bit fit," Morgan revealed. "Breakfast TV is pretty punishing on the torso ... I'm gonna scheme and plot my next stage of global domination."