Tucker Carlson To Interview Piers Morgan About His Controversial Meghan Markle Remarks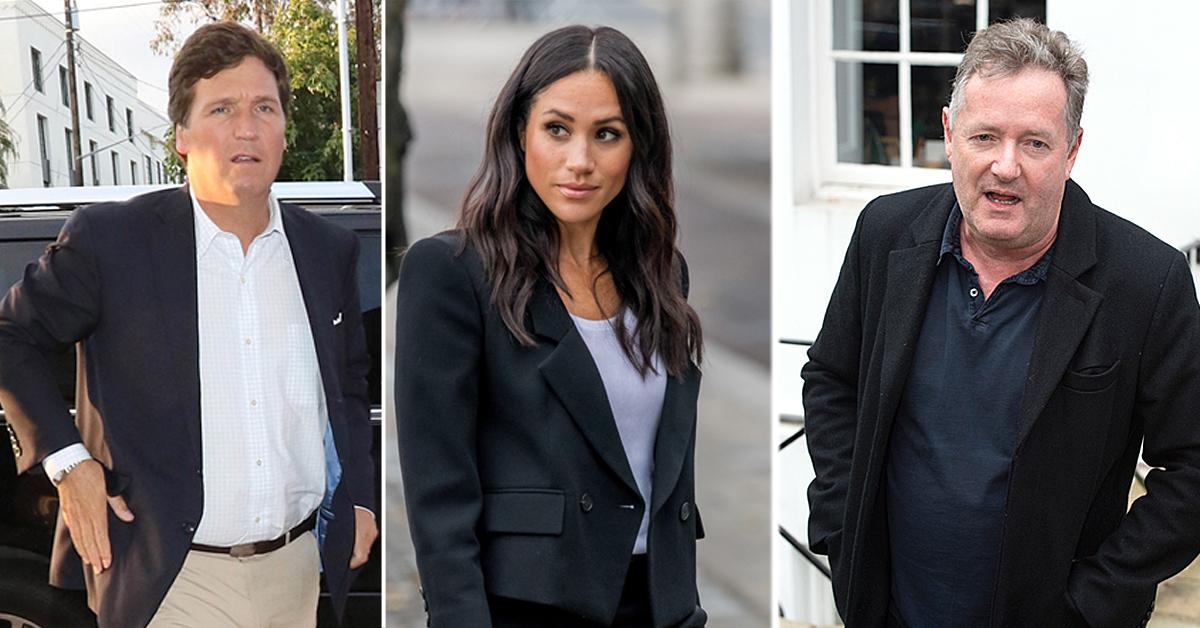 Article continues below advertisement
"How is it that the most privileged in our society get to pose as the most oppressed?" Carlson — who previously showed support for Morgan — told Page Six about why their conversation will be important. "Piers Morgan dared to ask that question, and they hurt him for it."
Article continues below advertisement
"I don't believe a word she said, Meghan Markle. I wouldn't believe it if she read me a weather report ... The fact that she's fired up this onslaught against our royal family, I think, is contemptible," he said on the show.
Article continues below advertisement
The next day, Morgan's colleague Alex Beresford said: "I understand you've got a personal relationship with Meghan Markle or had one and she cut you off … she's entitled to cut you off if she wants to. Has she said anything about you since she cut you off? I don't think she has, but yet you continue to trash her."
Article continues below advertisement
As a result, Morgan dramatically walked off the set. He later tweeted, "On Monday, I said I didn't believe Meghan Markle in her Oprah interview. I've had time to reflect on this opinion, and I still don't. If you did, OK. Freedom of speech is a hill I'm happy to die on. Thanks for all the love, and hate. I'm off to spend more time with my opinions."
Article continues below advertisement
A few days later, he followed up again on on social media and claimed he "lost my job at Good Morning Britain because I chose not to apologise for disbelieving Meghan Markle's claims in her interview with Oprah Winfrey."
Article continues below advertisement
Now, Morgan admitted the ordeal "wasn't a good look, the great snowflake-basher running away from confrontation."
"And on reflection, I shouldn't have done it," he wrote in the Mail on Sunday. "But in the heat of the moment, in my rather strained state of mind, this seemed the less worse option."
Despite the controversy, Morgan still stands by what he said about the Duchess.
"I wasn't going to apologize for disbelieving Meghan Markle, because the truth is that I don't believe Meghan Markle," he added. "And even if I did apologize, that wouldn't be the end of it. The woke brigade would keep coming for me, demanding I apologize for everything else they find offensive — which of course, is absolutely everything."