Meghan Markle Published A Book About Freckles When She She Was In Eighth Grade — And It Resides In The Library Of Congress!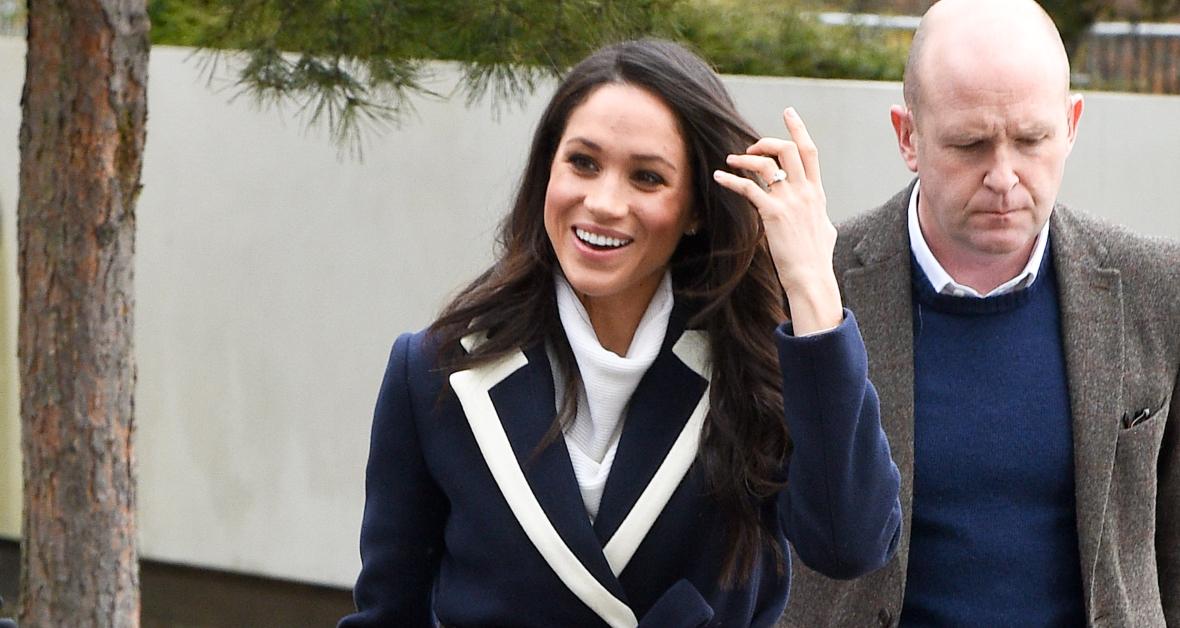 Meghan Markle recently published her first children's book, The Bench, in June, but it looks like the former actress wrote a book in eighth grade called A Face without Freckles... Is a Night Without Stars — and it even resides in the Library of Congress!
Article continues below advertisement
"Did you know Meghan Markle, Duchess of Sussex, wrote a book in 8th grade titled, A Face without Freckles... Is a Night Without Stars," Carla Hayden, Librarian of Congress, tweeted about the 39-year-old's previous accomplishment. "She extols the wonder of freckles with drawings and verse. Meghan submitted it to the @CopyrightOffice in 1996."
Article continues below advertisement
Hayden posted a few pages from the book, which features a girl with curly hair and freckles. "Some people think freckles are strange / While I happen to disagree / Because if I didn't have my freckles / Then I would not truly be me!!!" one verse reads.
Article continues below advertisement
The book also has an "About The Author" page, which shows Meghan as a teenager. "Meghan Markle currently attends Immaculate Heart High School in Los Angeles, California and enjoys watching television, spending time with her friends, and participating in musical comedies," the bio reads.
"Meghan wrote this book in the eighth grade as a school project, and now wishes to continue writing throughout high school," the note continues. "She wants to take a moment to thank her 'mommy' and 'daddy' who gratefully spent their time and effort supporting her."
Article continues below advertisement
Of course, people loved the concept of the book. One person wrote, "Everyday I become more and more impressed with Meghan. So intelligent, poised, and kind. She's always had a way with words and conveying her thoughts and feelings. Love you #Meghan," while another added, "This is a super talented woman. Writing, activism have been in her book."
Article continues below advertisement
A third user added, "Find the book. Make it another best seller. No wonder she mentioned freckles in her interview. She was including herself now having a book that looks like her when she was a child."
Recently, Meghan's latest book topped the New York Times Bestsellers list. Following the achievement, the Hollywood star took to her Archewell website to write a sweet note.
Article continues below advertisement
"Congratulations to everyone involved in the project," the message began. "The Bench started as a Father's Day poem for her husband, Prince Harry, The Duke of Sussex, and expanded into a children's book with imagery that captures moments of love and shared experiences between a diverse group of fathers and sons. Alongside the Duchess's words are watercolor illustrations by Christian Robinson that bring the gentleness and joy to life."
The message continued, "While this poem began as a love letter to my husband and son, I'm encouraged to see that its universal themes of love, representation and inclusivity are resonating with communities everywhere. In many ways, pursuing a more compassionate and equitable world begins with these core values. Equally, to depict another side of masculinity — one grounded in connection, emotion, and softness — is to model a world that so many would like to see for their sons and daughters alike. Thank you for supporting me in this special project."